Buzzing Blogosphere is BlogAdda's way of keeping a finger to the pulse of bloggers and their published thoughts about things around them. Bloggers are a versatile lot, which reflects in the wide variety of topics that they write about. It is obvious that with so much going on in the world, current events would find a way into blog posts. With so much that is going on, bloggers took their pick from some surprising news, some bad news and cause of celebrations for Rajinikanth fans. So without further ado let's dive into the headlines with Buzzing Blogosphere.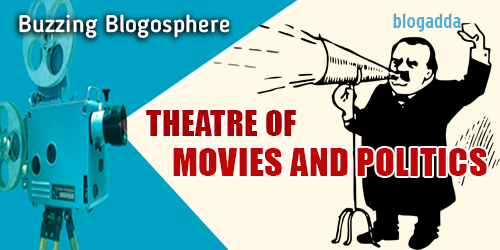 Terror Attack in Nice, France:
It seems that every time the news is turned on, there is yet another terror attack somewhere in the world. On the evening of 14th July, there was a  horrific attack in Nice, France, that resulted in the death of 84 people, 10 of whom were children, and injured 103 others. The driver of a truck, Mohamed Lahouaiej Bouhlel, a Tunisian resident of France purposefully drove the truck into a crowd of people that had gathered for Bastille Day celebrations. It is believed that he had links to the ISIS and conducted the attack following their call for terror.
It should be noted that this is the fourth terror attack in France within the last year, starting from the Charlie Hebdo attack, the Porte de Vincennes massacre, the Paris attacks, and now the Nice tragedy. Sreeram Sundar Chaulia notes the possible reasoning behind the increasing onslaught of these recent attacks.
[perfectpullquote align="full" cite="" link="" color="" class="" size=""]"There are both external and domestic factors for France to suffer as the number one choice for repetitive terrorist acts. The aggressive use of the military in overseas combat operations by the French socialist regime in the name of rolling back jihadist threats in Mali, Central African Republic, Syria and Iraq sets this country apart as a bête noire for the Islamic State and its kindred. IS's official spokesman Abu Muhammad al-Adnani has proclaimed it a holy duty to kill Westerners "in any manner or way, especially the spiteful and filthy French."[/perfectpullquote]
The blind justification of killing 'non believers' have made life harder for the true followers of Islam. Muslims all over the world have been feeling victimized as they are constantly being judged for their faith and religion. They have been suspected of being terrorists, by strangers, by neighbors and by society at large. This is unfortunately also true of France, which is moving towards a decisive minority issue. Richard Lough comments on this stating,
[perfectpullquote align="full" cite="" link="" color="" class="" size=""]"France is home to Europe's largest Muslim minority. In a sign of the growing feeling of alienation among many Muslims in Ariane and elsewhere, Younis, a roof-builder born to Moroccan immigrants, said the whole community was blamed "every time something happens in France, in Europe". "Once the problem was racial discrimination, now it's religious discrimination," said Younis, who declined to give his surname, sitting at the entrance to a dreary eight-storey block of flats opposite the suburb's small mosque."[/perfectpullquote]
The Death of Burhan Wani and the Kashmir Crisis
Another gripping news headline this week was the death of Burhan Wani. Let's get into who he was and why this news is creating such tides. Burhan Wani was the leader of Hizbul Mujahideen, Kashmir's largest rebel group. He was strictly against India and condoned violence to oppose the Indian Army and to fight for Kashmir's independence. Mind you, he was only 22. While most would call him a terrorist, many in Kashmir heralded him as a freedom fighter, fighting for Kashmir's right to separate from India.
Wani was the face of the so-called rebellion. He urged young Kashmiri youth to join the resistance and to fight against the Indian Army or the 'dushman' (enemy), as he called them. However, as Ashali Varma points out, most of the separatists leaders do not want their own children to be involved in the fight, even as they serve up other children to die.
[perfectpullquote align="full" cite="" link="" color="" class="" size=""]"These so called voices of Kashmiri youth have been playing this game for long. On the one hand, they provoke the Kashmiri youth to stop everything and take part in the struggle to make 'Kashmir free', while on the other hand they make sure that their close relatives do not become a part of this "revolution". You will not find a single close relative of these leaders taking part in these protests. Most of them are working in ten-to-five jobs outside Kashmir or studying in schools and universities," a senior official with the security establishment who has recently been to Kashmir said."[/perfectpullquote]
Many claim that in order to stop all the fighting that India should let Kashmir separate if they want it that bad. After all, what is the point of keeping them forcefully if they don't want to stay. However, the scenario is not that simple. As Abhijit Ray writes, there are two main points why India can't let Kashmir go.
[perfectpullquote align="full" cite="" link="" color="" class="" size=""]"Still, India will never agree to secession of Kashmir for the following reasons:
1. People in Jammu and Ladakh may want to stay with India. Kashmiri separatists want whole of Jammu and Kashmir to move out of India. Issue of democratic rights and human rights will not count for Hindus living in the state of Jammu and Kashmir.
2. If Kashmir is allowed to leave India, because majority Muslim population in Kashmir cannot live with Hindu majority India, the whole idea of India will be at stake. Any region/state/district of India where muslims are a majority, they may want to secede."[/perfectpullquote]
Navjot Singh Sidhu resigns seat in Rajya Sabha, leaves BJP
Navjot Singh Sidhu is used to creating headlines, whether it is due to his political aspirations or with his hilarious one-liners on television's comedy shows. This week he has been in the news after announcing that he is resigning from his post in the Rajya Sabha. While, people were still absorbing this news, he shocked everyone by announcing that he is also leaving his political party, the BJP. Sanjeev Srivastava highlights the impact that this has had on BJP.
[perfectpullquote align="full" cite="" link="" color="" class="" size=""]"It's in Punjab that the BJP has suffered the biggest shocker in the exit of Navjot Singh Sidhu. With Sidhu gone, the party has lost its most charismatic face in Punjab. Sidhu is not just all charisma, he is the right caste as well (Jat Sikh). Sidhu has not just left the party faceless in Punjab, his timing has also left the top brass red-faced and squirming."[/perfectpullquote]
So, why did he do it? In fact, for some Navjot Singh leaving was not news at all but an inevitability. He and BJP have been at loggerheads ever since BJP allied itself with Shiromani Akali Dal (SAD). Amitabh Shukla recounts the reasoning behind Sidhu leaving.
[perfectpullquote align="full" cite="" link="" color="" class="" size=""]"The reasons for Sidhu's disenchantment is not far to seek. He could not get big ticket projects for his constituency, he could not build a bridge with the cadres of the BJP as he never felt he was a part of them and was continuously in bickering mode with the ruling Shiromani Akali Dal which the BJP had allied with. Also, perhaps he nursed the idea of heading the SAD-BJP coalition one day which was not practical as SAD was the bigger part of the alliance."[/perfectpullquote]
So, he has resigned from his seat in Rajya Sabha and he has left BJP. What will he do next? Where will he go? Apparently, the major speculation is that he will join BJP's competitor, AAP. According to Sanjeev Singh, he may not have any other choice and he may in fact be an asset to AAP.
[perfectpullquote align="full" cite="" link="" color="" class="" size=""]"Is Sidhu going to join AAP? Going by the current situation, he doesn't have much of a choice. He is a known critic of SAD, Congress, and has just quit as BJP member from Rajya Sabha. His wife is a BJP MLA, a parliamentary secretary with ministerial rank, who is also expected to resign and the star couple are likely to join AAP shortly. But how does this help AAP?…If Sidhu joins AAP, the party not only gets a known face, but also a Jat Sikh leader which can help the party appeal to a larger section of society in Punjab.He has the gift of the gab, makes no bones about attacking corruption in the state, and a known SAD baiter. His stature will also put an end to the leadership tussle between other over-ambitious leaders in AAP's state unit. What more could AAP ask for?"[/perfectpullquote]
Release of Kabali – The return of Thalaivaa
This weekend saw the release of the most anticipated movie ever of recent times. It was the Rajinikanth starrer, Kabali. The craze of this movie was so out of hand that it lead companies in Bengaluru and Chennai to actually name the release day as a company wide holiday. After all what choice did they have, everyone was going to bunk to go watch the movie anyway. Air Asia also joined in the craze by launching a Superstar plane in honour of Kabali's release, to transport fans from Bengaluru to Chennai for the First Day, First Show or FDFS, as fans called it. In fact, let Jayanthi Gopal recount the first hand account of the FDFS craze in her blog post which has also been selected as a WOW post.
[perfectpullquote align="full" cite="" link="" color="" class="" size=""]"Vettri theatre in Chrompet was lit with colorful serial lights, there was non-stop fire crackers bursting at the theatre. The only other time you could see people wide awake at 3 am would be the day of Deebavali, as in Taminadu it is believed that when Krishna killed Narakasur and the news reached the people they got up well before the crack of dawn to bathe and burst fire crackers as a mark of celebrations of the triumph of the good over evil… Once inside the movie hall is when the otherwise reasonably well-behaved crowd got wild. Loud cries hailing "Thalaiva" would be followed by frenzied whistles from all over. The wait for the screen to lift was unnerving for the die-hard Rajini fans."[/perfectpullquote]
Nearly all fans loved the film, which was a great break from Rajinikanth's last two films which underperformed. Vinod Seshadri writes about his views on the movie.
[perfectpullquote align="full" cite="" link="" color="" class="" size=""]"Throughout the movie, Ranjith has also managed to keep a subtle thriller movie effect, with you suspecting that every person out there is out to kill Kabali. Few scenes where Rajini's style and body language get to play are well thought and very powerful. For the mass Rajini fan side in me, it was awesome. These are few but very memorable and I know it will be part of my replay list in future."[/perfectpullquote]
However, not all were crazy about the film. There were some like Salesh Dipak who were disappointed with the film and the actors in it. Dipak feels that the supporting cast could not hold their own against the megastar.
[perfectpullquote align="full" cite="" link="" color="" class="" size=""]"I was fuming when I left the cinema hall. I am still fuming. Kabali – Very rarely does a Rajini film leave me crestfallen. Kabali just did the impossible. Ranjith as a film maker fails big time. Neither does he stay true to his own sensibilities nor does he cater to the actor's fan base and the end product is an absolute rubbish where you end up getting a film which is neither here nor there."[/perfectpullquote]
Despite what a non-believer may say, there are many for whom Rajinikanth is not just an actor, a mere mortal but a God. His presence has no alternative. Hemanth talks about a time when he realized the impact that Rajinikanth has on people.
[perfectpullquote align="full" cite="" link="" color="" class="" size=""]Last month, I saw this beautiful documentary "For the love of a man", directed by Rinku Kalsy, which brought alive the phenomenon that Rajini has become through the eyes of some of his most die hard fans in Tamil Nadu. And one of the scenes in the documentary brought me to tears… Recalling an instance from his life, this die hard fan of Rajinikanth, featured in the aforementioned documentary, says, "I didn't have anyone to tell me what the difference between good and bad is, when I was growing up. I could have embraced the dark side. So, one say, when I asked my elder brother about all this, he simply said, "Go watch Rajinikanth's films. They have everything that you need to know about life." Such is the impact of Thalaivar on my life. I'll do anything for him." At that moment, it all began to make sense to me. That a man, and his alter ego, can have such an impact on the minds of millions of people is, for the lack of a better word, a miracle."[/perfectpullquote]
So, this has been a summary of the news that we felt set the blogging world buzzing. Did we miss something? Do you have an opinion on these pieces of news that you'd like to share with us? Please let us know in the comments below.