There are things and situations that are so surprising that we can't fathom how we we'll react if we ever find ourselves in them. Today's #AddaTales prompt was one such situation, and it was interesting to see the twists and turns that a story coming out from such a prompt would take. Without any further delay, here is the story that Twitter gave us with the below prompt!
Time to end the week long wait for #AddaTales. Your prompt is in the image. #Tip: Be spooky. Start NOW! 🙂 pic.twitter.com/aKUfbv2Gpg

— BlogAdda (@blogadda) July 9, 2016
I could hear violin music coming from the basement…some music is soulful. Flashing back into times, way back into love. Thinking this, I looked around the basement and I felt someone breathing over my shoulder. An unknown fear gripped me and a cold shiver passed through my spine. I started walking towards the music but the violin was nowhere to be found. The music was coming from darkest corner in the basement. With fear inside, I just followed it.
As I reached the darkest corner there, I saw a bundle of photo albums as though someone wanted me to see it. There was a gramophone near that bundle & the music was coming from that gramophone. Switching off the gramophone, I headed towards the stairs & there was music coming again. This was a panicky moment. "There was no one. Who switched on that thing again?", I asked myself while climbing the stairs.
But I could feel the steps and as I started following, the music became louder and more clear. And I was shocked to see a secret room, more like a tunnel in the basement. I again heard the music, and moved to that direction. It was coming from behind the room. I went behind the room from the narrow path on the left hand side but found no one.
I saw a door at the end and with great efforts, opened it. I saw an elderly lady sitting on a chair. It was my granny, the same stature, the same smile and she swung her arms open to hold me. As I ran towards her, she disappeared in thin air and I was shocked to death. "Grandma.Grandma", I shouted. She didn't appear. I fell down on my knees & started crying. The time spent along with her flooded before my eyes.
Suddenly I felt someone's hand on my shoulder. I realized I was in slumber. Granny was in my dream. Music was still playing and it was the same song my granny sung for me every night.
Spooked? So are we! Amazing job done by all the contributors. Now is the time to give a shout out to all the people whose efforts gave us this enthralling tale!
1. Shweta Mehta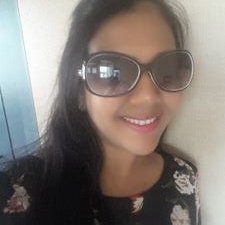 2. Weirdo!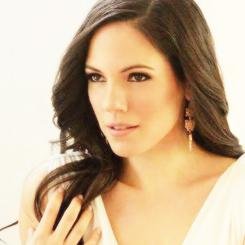 3. Ila Varma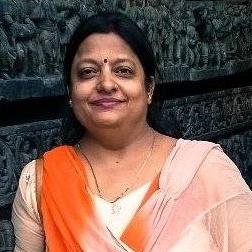 4. Bindu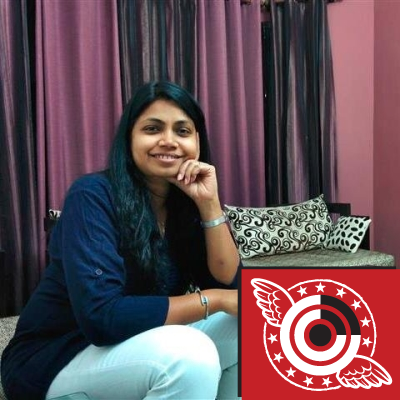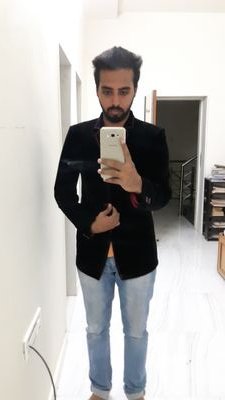 Great work, guys! Hope to see many more such faces in next week's #AddaTales. Have a great weekend!