This week, it's time to get a little wicked at BlogAdda! No, we're not suddenly turning into a grey character, it is just because we have Bhakti Menon of Wicked Spoon Confessions for company! A food and travel blog with a twist, WSC celebrates the two biggest joys of life – food and travel – with a twist! It is a blog where burgers and beer live happily together, a place which you leave with knowledge, recipes and above all, a love for food! We caught up with Bhakti Menon for some confessions, and this is what we came up with during this fun and foodilicious interview!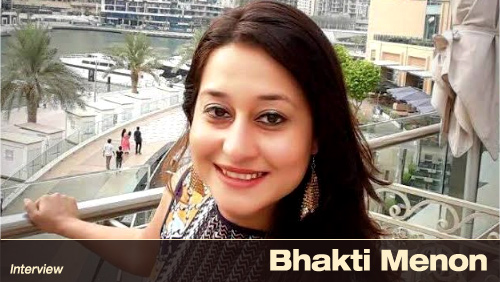 Q. Tell us about the brains and idea behind Wicked Spoon Confessions.
I am the founder at www.wickedspoonconfessions.com & the idea behind this blog is celebrating food & happiness that food brings in our lives. We believe that good food translates to good mood and love to share our foodie stories with our readers.
Q. In a world full of food bloggers, what sets Wicked Spoon Confessions apart?
Wicked Spoon Confessions has unique verticals like- Mixology, Travel, Restaurant Reviews, Recipes and Kitchen Science that focus on features that give a wider variety to our users. We are also one of the few blogs that do "Step By Step Masterclass" with chefs that makes it easier for our readers to make complex recipes at home.
Q. Your blog is an interesting mix of food, travel, social and mixology. What gave rise to this combination?
We started as a general food blog & eventually fine tuned our verticals with help from our readers & our own learnings. We keep a strong ear to the ground, interact with users on our social media pages, stay informed on emerging trends & work on them.
Q. What's your process of putting up a blog post? How do you plan your updates?
Every week, we chart out a plan for articles that will go up on each vertical. We try to put up articles across each as users have varied tastes. My team proposes ideas to me & we decide as per factors like- current trends, events, seasonal features & more.
Q. Which section of the blog is your personal favourite and why?
Our new vertical "Think Social" is my personal favorite. With more & more companies getting involved in CSR activities, we wanted to give them a platform to showcase their initiatives. The response has been phenomenal.
Q. Do you think about food while travelling and about travel when you're putting up food posts?
🙂 You have nailed it!!! Absolutely, food & travel are always on my mind as I feel these two things have bonded more strangers than anything else in the world.
Q. Which are the other bloggers you follow and get inspired from?
There is so much good work out there that I will be unable to name a few. Many international bloggers pay a lot of attention to detail & always put up posts with brilliant pictures, something that we aspire to do with our blog. Apart from these, we love the work done by our chefs at home- blogs/websites of Sanjeev Kapoor, Tarla Dalal, Chef Ranveer Brar…the list is endless.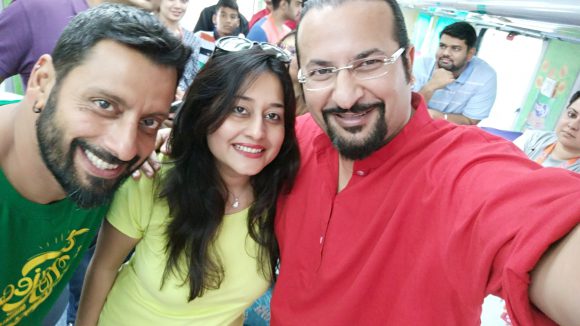 Q. There are a lot of posts on Wicked Spoon Confessions that give information about food, apart from recipes and reviews. Do you think people could do with more awareness about food trends?
Absolutely. We want to write more & more about emerging trends in the world of food so that our users benefit from the info. How nice it would be to make informed choices during grocery shopping to avoid unwanted purchases or ordering a specific dish as per one's liking!
Q. What are your favourite cuisines to experiment with?
Mexican, Japanese, Thai & Indian. There is a lot one can do with these flavorful cuisines.
Q. Which are the best food and drink trends that you have seen emerging in India?
The onus being placed on the concept of "Farm to Table" where fresh & organic ingredients are preferred over canned & preserved ones is one of the best trends that has delighted everyone.
Q. What are the challenges you face while running Wicked Spoon Confessions?
Blogging is a full fledged occupation. You cannot blog randomly or at irregular intervals. As a blogger, I have a responsibility towards my users to give accurate information as far as possible, which requires a lot of research.
Q. Share your experience of the best and worst kitchen experiment.
I once tried to make my mom's famous "Undhiyu" ( a Gujarati dish) without a confirmed recipe from her, I just went by my gut feeling about the measures & already knew the ingredients. She absolutely loved it!!! But once when I tried to bake something without perfect measures, it backfired.
Q. When you choose to write a review about a food brand on your blog, what are the parameters that you judge them on?
For packaged foods- Freshness of ingredients, packaging, price, amount of preservatives & taste. For restaurants- Taste, portion size. Value for money & presentation.
Q. We find many bloggers doing restaurant reviews in the current scenario. What is your take on this?
Restaurant reviews have become a tricky field, everyone is now an expert. We see college kids armed with a camera out for a review. No one should own food but we have to keep in mind that reviewing anything needs some experience & a sense of balance.
Q. How important is networking and social media promotion for a blogger? How do you promote your blog and interact with your audience?
For us social media are the points where we connect with our audiences apart from the blog. It's a great tool to announce the new features coming up on your blog or seeking feedback on published ones.
Q. How has blogging influenced your passions for food and travel? What is that 1 thing about blogging that is addictive?
I was always an ardent food lover but blogging has made me more aware of the food I eat. It has also made me a better traveler as I now no longer yearn to see touristy spots but try to find hidden ones with lot of history behind them. Photographing everything we see or eat is one addiction that can be annoying 🙂
Q. What advice would you like to give to young and upcoming food and travel bloggers?
Write your blog based on what you love doing & not because hundreds of others are doing it. It's not necessary to only do luxurious travels or review five star food; there is a lot more to blogging than that.
Q. Any surprising discoveries or learnings from your journey that you would like to share with our readers?
Yes. Blogging has got me more friends, mentors & critics than anything I have ever done. I have had an ardent reader waiting with piping hot food during my travel to Chennai & on the other hand, harsh comments on a few blogs.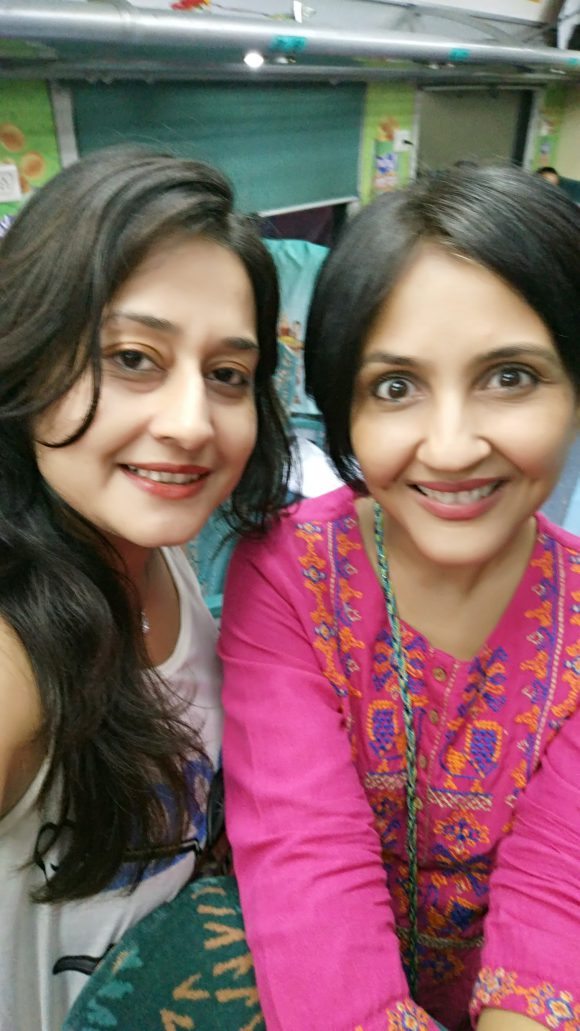 Q. Tell us your most memorable food experience.
Once during our travel to Tarkarli in Maharashtra we got stranded. Hungry & tired we decided to eat some food before re-starting our journey. Though the roadside stall owners had food left only for themselves, they shared it with us. Piping hot , spicy Maharashtrian food served on a leaf…yes, that meal full of love surpasses any luxury meal I have eaten.
Q. What is your take on monetizing a blog? Is blogging a lucrative profession according to you?
I always quote "Freelance is not Free". As bloggers we put in lot of time, effort & energy into research. Though rampant advertising for a brand is inappropriate, working together with a brand to develop recipes & spreading awareness about products is great!
Q. Travel and food bloggers have a lot of new avenues opening up for them. Which are the ones you have explored and which ones would you like to explore in the future?
We have developed recipes with brands & reviewed products. But what we propose to do is creating stories with brands- tell our readers more & more about their favorite brands. Recently, I experienced an epic journey on Kurkure Express by PepsiCo that connected with families beyond the usual….these are the things we would love to do.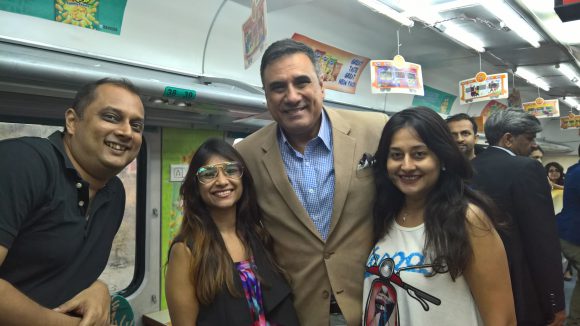 Q. One wicked confession that you'd like to make to your readers!
OMG!!! Okay. I have often spoken about benefits of green tea but I absolutely hate the taste. I gulp down my cup after cooling it down like medicines ( proves that we are also normal :D).
Quick Questions:
1. One cuisine that everyone should try out NOW – Japanese. You will love it.
2. If you had to recommend one kitchen beauty secret, it would be? Start stocking apple cider vinegar in your fridge. Apart from other uses in kitchen it helps tone skin, fights acne, removes dandruff, soothes sunburn, makes hair shiny.
3. Dream destination that gives the best of food and travel – Mauritius.
4. After a long day, you like to unwind with…food with music playing in the background
5. Best food or travel centric movie – Chef
6. Your go to food and drinks for an impromptu party – Sliders, Fresh easy Greek yogurt dips with sweet potato wedges, Indian Kebabs & a D-I-Y cocktail bar for guests.
So those were our quick bites with Bhakti Menon. Do let us know your thoughts on it in the comments below. If you have any wicked confessions of your own, we're all ears!