Are you a fashion junkie for whom shopping is not limited to fancy malls and air-conditioned showrooms? Well, if you don't drool after designer labels and love hunting for chic stuff that looks great regardless of the brand tag, you are probably at the right place. Wandering through our metros and towns, we have listed some amazing shopping streets that are the ultimate abode for a fashion pro.  From our 'Dhinchak' Bollywood ensembles to international runway looks, these markets take inspiration from everywhere and become the most colorful canvas for fashionistas to design their own looks from.
Bags, shoes, dresses and accessories – you ask and you get them. From mid range to high-end brands, you can shop to your heart's content and feel like an empress when finally win your hard-earned bargain. What's even more exciting? Street hauls save your pockets from having holes burned in them.
1. Swarming Streets of Sarojini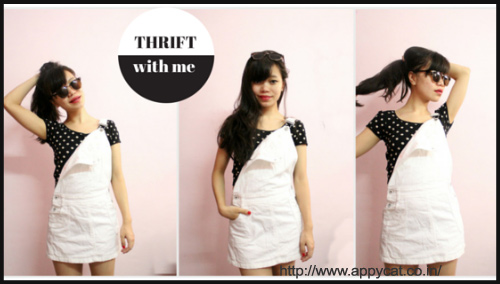 Amidst the bustling streets of Delhi lies a fashion den that is known to almost the whole country. Sarojini Nagar houses the chicest styles on street stalls at unbelievably negotiable prices. All you have to do is dig into the stuff and find out your diamonds. Look up to Apurva's blog for some basic hacks before you land up there.
Have a thing for traditional handicrafts? Step here to decorate your house with crafty souvenirs and handmade art. The stalls are filled with handcrafted jewellery, leather products and sculptures from almost all the states of India. You might love to peek in here as Naina did.
3. Funky Stuff at Commercial Street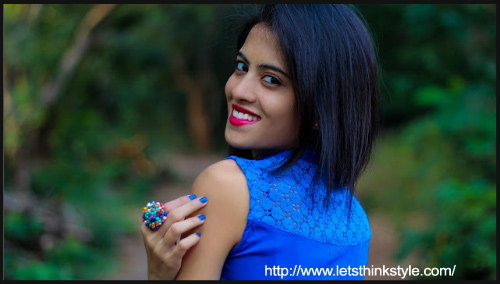 If you happen to be too busy in your IT life at Bangalore, you might want to spend your 'hardly there' shopping days at Commercial Street. From statement jewellery to funky clothes, this street is the perfect place to cater to your flamboyant lifestyle. Alaknanda shopped for some gorgeous pieces and used them to make some covetable fashion concoctions!
4. Exquisite Picks at Pondy Bazaar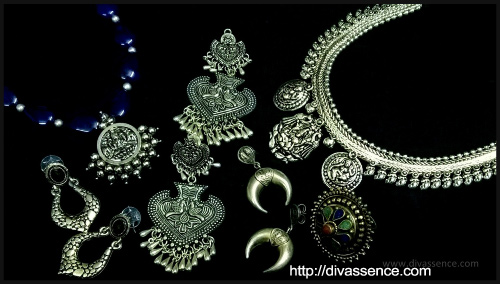 A wonderland for costume designers and decorators, there is nothing that you won't find in the lively streets of T. Nagar in Chennai. The street is known for its collection of silver and imitation jewellery. Deepika picks up some exquisite silver jewellery over here and yes, it's something that you'll want in your collection..
5. The City of Dreams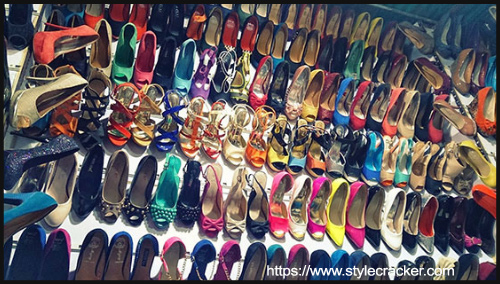 Mumbai, the 'Mecca' of fashion has its chaotic yet vibrant markets full of wardrobe essentials. Ayesha Dasgupta pens down the best streets to explore. Colaba Market houses the trendiest collection of silver trinkets while Linking Road and Hill Road have a never ending stream of quirky and stylish outfits, footwear and accessories. Between these three markets, you'll get enough clothes and accessories to fill your closet many times over! And which girl wouldn't like that?
Amidst the hustle and bustle of  Kolkata, Hogg's market stands as one of the oldest markets, housing thousands of stalls selling almost everything at rock bottom prices. From woven textiles, art to mouth-watering street food and the 'Bangkok ka maal' as Devina mentions in her post, this place is a visual delight for fashion freaks.
7. Royal Streets of Pink City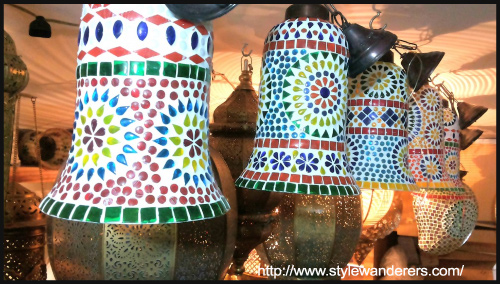 Jaipur is the ultimate abode for art and handicraft lovers.The narrow, crowded lanes are sprawling with mojris, chunky jewellery and handicrafts, giving you the perfect palette for a bohemian look. These lanes are popular not just with Indians but also with foreign tourists who are on the lookout for something unique to take back as souvenirs. Barbara has a perfect list of what to shop where!
Though Goa is all about the beach life and sun kissed days, weekend markets are rather a fascinating event bringing to the world vivid handcrafted merchandise by hipsters. With sizzling street food down the lane and live music, the market is a picturesque carnival. Richa creates an amazing look with a wrap skirt from Baga beach and we simply envy it!
The city of pearls has an extremely jam-packed yet vibrant array of stall near Charminar. From bangles to intricate pearl jewellery, the whole place is a potpourri of culture with modernity. Chandana gives us a colourful glimpse of her day out at Charminar through her recent post.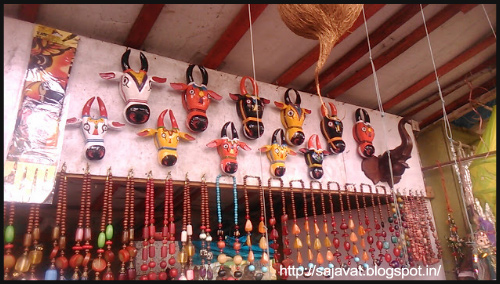 The street is filled with a splendid collection of antiques and replete with artifacts in bronze, copper and wood, perfect for home decor. The place takes you into the by-lanes of history and is an ultimate pilgrimage for art lovers. Sangitha writes a sweet post giving us a pictorial tour of the place.
It was so much fun to go on a virtual shopping spree at all these places that we look forward to hearing the same from you. Does your city have any scintillating street market that we didn't make a trip to? Do let our readers know and comment below. Till then – Steal the style from the streets!