This Thursday, time went tick-tock, mysteriously unfolding its course with #AddaTales. This week's prompt was- 'The countdown timer on the mysterious machine ticked at 59:59′. Time – isn't it the only thing that just keeps moving, never looking back, not for anybody, not for even a second? Its course brings the unknown, the unexpected, the untold onto our plane. And the very thought of a countdown is enough to get our heart racing. This week's #AddaTales prompt kept everyone on their toes as time did its job and unveiled mind boggling stories. Scroll down and you'll see that we've compiled the best collaborative #AddaTales story written in tweets by our participants.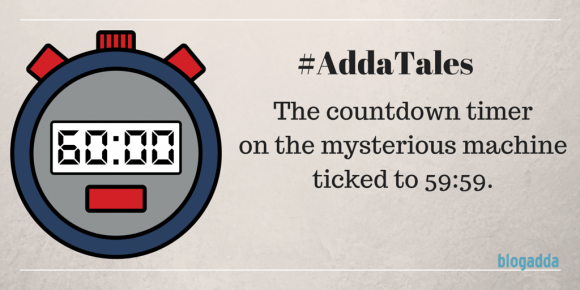 This is the tweet that started it all
@blogadda There really was no turning back now. Now or never. He made a promise and he will see it to the end. 59 left to glory. #Addatales

— rads (@rads) May 19, 2016
There really was no turning back now. Now or never. He made a promise and he will see it to the end. 59 left to glory. He was happy and sad together. No, he was determined. This was no time to choose sides. He had made his choice; now it's time to act. the act that will change his destiny. He had to take the hardest decision of his life. There was no other option.
'Destiny' he scoffed silently. 'Incredible joke that thing has played on me. But let's see who laughs last!' He finally steps into the café to meet her. It's now or never. He sees her sitting in the corner, still looking as beautiful as she was 5 years back.
The beauty that made him go crazy. He never wanted to leave her. But it was for her happiness and that's what mattered to him the most. Beautiful she always was, but today she looked poised. The kind that makes everyone look at her twice. He walked upto her and saw the same twinkle in her eyes even today when she met him.
Oh how those brown babies looked back into his. 'She can see right through the phony me. I am a fake', he thought. With a soft stammered 'Hi' he greeted her and sat on the other side of the table. He thought of the day when they sat side by side. And he looked at his timer. Damn, just 4 minutes left. With a flourish, he swooped down and hugged her. She was surprised with his immediate affection, but responded to him with the same care. She still loved him
With a hard heart, he lets her go, walks out of the cafe, and BOOM! The timer, he and his love, all go up in flames. What just happened? She was perplexed and crying. Within seconds, she lost the person she loved the most.
That was the top #AddaTales story of the week…amazing, wasn't it? Want to know who the creators of this thrilling and touching  story are? Here you go!
1. Rads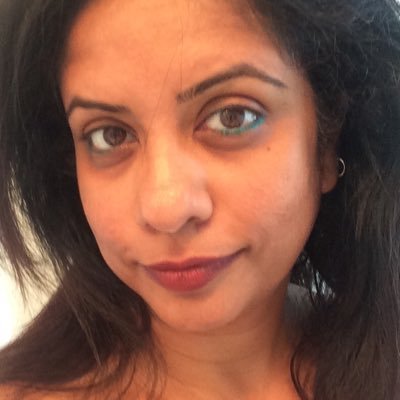 2. Arpit Shah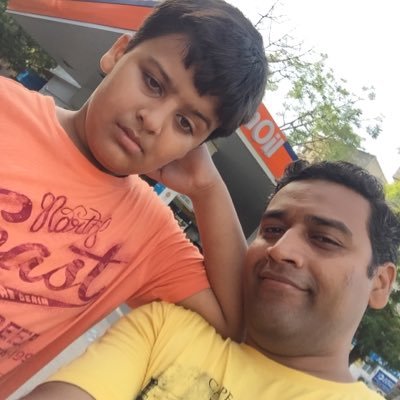 3. Jeydevi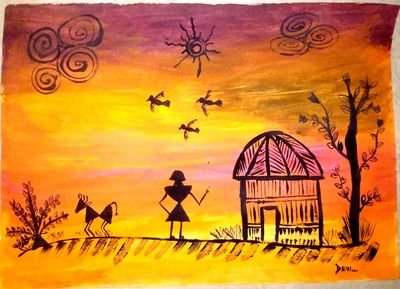 Well done you story tellers! You managed to impress us before the countdown ended! A huge thanks to everyone who was a part of #AddaTales this week. As for the rest of you, we'll be waiting for you next week with another scintillating prompt @blogadda!