The transition from school to college and to your first job is full of milestones and learning experiences. Internship, which is a norm for today's young professionals is a chance to create one's professional identity from scratch. There is so much to look forward to and explore, that you don't even realize when your internship period gets over. In our #MyInternTheory activity, we asked bloggers to relive their internship days. We got many stories of experiences, struggles, learning and getting an idea of how the corporate world works. These blog posts also gave young students some important dos and don'ts about their intern life.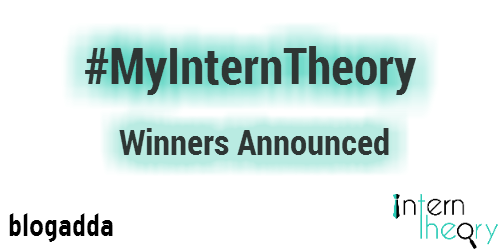 We hope this weekend activity was fun for the participating bloggers. We now announce the winners of the activity. The winning bloggers win vouchers worth Rs. 1000 each.
1.Aashisha Chakraborty 
2.Romila
3.Parwati Singari 
Congratulations to all the winners and thank you for being a guide to youngsters around India with your experiences. Keep Blogging!