Thirteen Indian states are dealing with acute water scarcity, a phenomenon that has been manifesting itself every summer for the last few years. Several thousands of villages in the country have declared drought and many more are facing taxing circumstances where water is available only once every few weeks. While efforts – albeit delayed – are being taken to supply water to drought hit areas, we are far from fulfilling basic water needs of everybody, or from designing a long term solution.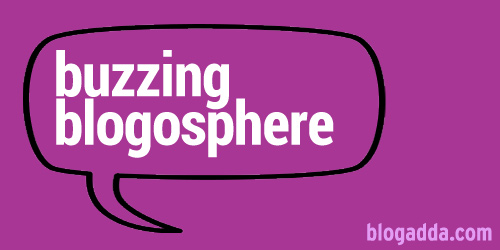 Walking long distances to find water; waiting in lengthy queues near wells, tankers and trains to collect water; weak cattle, weaker children – the scenario is heartbreaking and the future seems bleak. Water has gone from being a necessity to a luxury. What causes this national calamity? How can we use water – the driving force of all living beings – more judiciously? What have we been doing wrong and how can we change our course of action? The blogosphere has some insight…
The causes for the present dry conditions are many. First, there is the chain reaction caused by excessive deforestation, due to which rainfall is getting scanter every subsequent year. There's also pollution of water bodies that renders water unfit for consumption, industrial wastage, drying up of reservoirs due to tortuous temperatures and the wastage that happens in our own homes. Ishteyaque Ahmad writes about the wastefulness that has resulted in the worst water crisis in Indian history.
'This is exactly what is happening in Maharashtra and in other parts of the country. In fact, we are dehydrating our earth's system by choice and not out of ignorance. Five percent of the water extracted is used for human consumption while ten percent is diverted for industrial consumption!
This clearly reflects the priorities of the government. But what is more frightening is the insensitivity of the authorities towards the future. We need to accept the reality and look for more sustainable ways of water management which can reduce the consumption and replenish the groundwater reserves positively.'
Rajya Sabha MP Rajeev Chandrasekhar echoes a similar concern. Regarding the abundant knowledge about the topic, the promises made by politicians during campaign rallies to tackle water scarcity and the many public debates, he says that the need of the hour is to translate words into actions. It's time to take proactive steps to prevent drought.
'With satellite image and other technology tools, we can predict droughts and plan for this in advance. Innovative water conservation methods such as those adopted in Israel – like desalination of sea-water for coastal areas – should also be studied and implemented to meet such crisis in the future.
The Centre should look upon the current crisis as a national calamity. It should create a special task force to initiate urgent and viable steps which can be enforced in collaboration with State Governments to support an anguished one-fourth of India that looks to the rest us in their time of utmost need.'
For those living in drought prone regions (over 330 million Indians), life is incredibly hard. Even among them, women and children who are compelled to travel long distances, only to return with heavy pots of water on their heads, have it the worst. Sharika Nair writes about how carrying heavy weights while dehydrated can affect a woman's health beyond repair and why the government needs to adopt measures to ease their pain.
'Women and girls in rural areas often walk several kilometres everyday to fetch water for their families. In the current heat wave conditions, walking long distances with the heavy containers of water is torturous, to say the least. A 12-year-old girl recently died of heat stroke in Maharashtra's drought-hit Beed district after several trips to a hand pump to fetch water. There have also been cases of deaths of women who fell into half dried-up wells trying to draw out small amounts of water.
Research shows that walking with the heavy load takes a permanent toll on the women's health, leading to chronic fatigue, spinal and pelvic deformities, and effects on reproductive health, such as higher probability of miscarriages and postnatal bleeding and complications. Though water is a universal issue affecting both genders, social norms and apathy leads to this burden being imposed solely on women and men unfairly refusing to help in any way. In countries in Africa and South America, the situation is the same. Globally, women and children collectively spend 125 million hours each day fetching water.'
In these bleak times, there still are certain beacons of positivity that can show the way for others. Women in a village in Kerala have taken it upon themselves to find a solution to the water crisis looming large over their lives. Neetole Mitra talks about these industrious women who have gone the extra mile to dig bore wells in an attempt to deal with the water crisis.
'Where governing bodies have failed to help, women who until now had been the primary transporters of water, have gone a step further to solve the problem. A group of 20 women in Kalikavu village near the Malappuram district of Kerala, in an enthralling display of women power, have proved what it means to take matters into their own hands. Collaborating under the National Rural Employment Guarantee Scheme, these women have dug more than 100 bore wells in just a year to end water scarcity in this region often plagued by scanty rainfalls and perennial rivers running dry.'
The IPL controversy raised the question of whether citizens who are lucky enough to get regular water supply genuinely empathize with those hit by water scarcity. Devinder Sharma writes about how during the drought in 1965, Lal Bahadur Shastri urged people to fast on Mondays as a gesture of solidarity with the people who were suffering from the shortage of food. Are we doing our bit to stand with those who are facing water shortage?
'Fifty years later, it actually required a directive from the Bombay High Court to shift 13 IPL cricket matches from a drought-hit Maharashtra for the 'larger cause of the people'. The High Court certainly knew that the water saved from maintaining the cricket pitch would not even meet the daily requirement of people living in just one city – Latur – but the objective was primarily to give a strong message to the government that it 'could not turn a blind eye to the plight of people'.
Picking up a cue, the Association of Hotels and Restaurants in Mumbai announced that it would henceforth appeal to customers not to expect their glasses to be filled up when they sit down in restaurant. They can simply pour water as much as they need from a jug kept on the table. This will ensure that they do not leave behind a half-filled glass which goes waste. Again, this step will not be enough to meet the thirst of people living in parched Maharashtra but is a reflection of the sensitivity towards the hardship being faced by fellow citizens.'
It all comes down to policy, says this post by South Asia Network on Dams, Rivers and People (SANDRP). Inefficient policy and flawed management have lead to droughts becoming an annual affair; which is exactly why governing bodies need to lay primary focus on proper allocation of water and other bare necessities of life.
'As Climate Change and recurrent droughts are underlining, there is a deep folly in concentrating sugar and sugar industries in a region which is drought prone, with sharply falling groundwater levels and experiencing frequent droughts.  Sugar leaders are openly stating that Government should have banned crushing if it was a problem. I was a part of one such public discussion. Did the Political leaders of Latur themselves bear no individual responsibility towards their district? Did they not see the crisis for themselves? Why did the district administration not restrict use of water for sugarcane cultivation and their crushing in this drought year? Why did MWRRA not take action in this regard?'
Water is a precious commodity in an agrarian economy like India, a fact that needs to be kept in mind while reviewing policies and bringing about changes, because there's only so much we can tap from our water sources, says Anshuman Tiwari.
'Now is the time for water mapping of crops in India, so that the water footprint or the level of consumption of water by different crops can be estimated. Now farming should not be done on the basis of traditional areas of crops, but on the basis of water footprint. The soybean will not be cultivated in Madhya Pradesh, but Assam and sugarcane will not be grown in Maharashtra or western Uttar Pradesh but in Bihar and Bengal.
India has to change its food import and export policy also. We import pulses and export sugar while we should have been doing just the vice-versa. Keeping in view India's vastness and regional availability of water we need different food import policies for eastern and western coast. Under this policy, western India might have to increase its dependence on imported food to balance virtual water trade among states.'
Water scarcity is a huge problem, not just in India, but in the rest of Asia as well. With every passing day, India, Vietnam, Thailand, Myanmar, Cambodia, etc., are facing a worsening water shortage condition that is becoming harder to contain. Brahma Chellaney writes about Asia's water woes and the toll they're taking on Asian economies and societies; issues that can only be resolved through the cooperation of all Asian countries.
'Asian countries must work together to ensure greater efficiency in water consumption, increase the use of recycled and desalinated water, and promote innovative solutions that advance conservation and adaptation efforts. To this end, governments must phase out state subsidies that have encouraged profligate water use, such as in agriculture, and focus on building new market mechanisms and effective public-private partnerships.'
The problem of water shortage is universal and the call for action is simple – we need to find ways to prevent drought instead of dealing with it after it happens. Water is a basic necessity for all forms of life and to be deprived of it, is a fate so cruel that we all must work against. Conserving water must be top priority – be it at a personal, industrial, national or global level. It's time to take proactive steps to end the water crisis once and for all!
If you have any solutions for water shortage, or views about what's being done to remedy scarcity of water, feel free to express them in the comments section below. We at BlogAdda would also exhort you to use water judiciously; so think about the thousands of parched farmlands before you turn on that tap!