International Mother Earth Day – Earth Day in short – is commemorated annually on April 22nd, the largest secular holiday in the world. On this day, people in over 192 countries come together for one cause – to appreciate this wonderful planet we live on, and to vow to do our part in saving the Earth. This year's theme was #Trees4Earth, a campaign initiated by Earth Day Network to encourage the planting of 7.8 billion trees.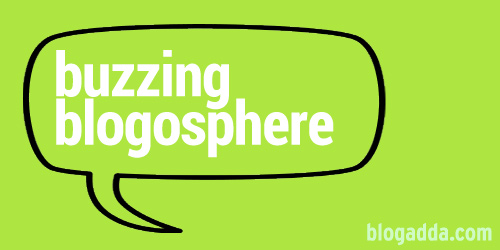 The facts are alarming – 2015 was the hottest year in recorded history; the ozone layer is fast depleting; many countries are experiencing water scarcity as we speak; and pollution is at an all time high. Leonardo DiCaprio hit the nail on the head when during his Academy Award acceptance speech he said, "Climate change is real, it is happening right now. It is the most urgent threat facing our entire species, and we need to work collectively together and stop procrastinating."
Apart from the many events and activities that were organised around the globe, something monumental took place this World Earth Day. The Paris Climate Agreement was signed by 175 countries. This signifies the beginning of an international collaborative effort to keep the average global temperature rise well below 2 degrees Celsius. An agreement that, if translated into action immediately, could be what combats global warming effectively.
The Blogosphere had a lot to share on the occasion of Earth Day, calling to mind the atrocities that the human race has subjected the Earth to, while expressing hope for a brighter, more enlightened and more sustainable future. Aruna C. Newton writes about the 'Pale Blue Dot' that needs our tender loving care now more than ever, and hopes that a collective effort riding on the Paris Agreement will be successful in tackling climate change.
'I am an optimist and have immense faith in power of the collective – of governments, businesses, influential private citizens, and the common people. While many are skeptical about the symbolic celebrations of various 'days' through the year, these are bringing about unimaginable consciousness about our planet as well as a sense of the collective.'
However, Claude Arpi worries that the international cooperation required to conserve the planet will be stunted by countries' individual economic agendas.
'The BBC asked the right question: "Whatever happened to all the talk of international co-operation to tackle climate change that we heard during the climate conference in Paris just a few months ago?"
Arriving at the end of its term, the Obama administration has probably forgotten 'Shared Effort; Progress for All', the US-India joint statement, signed during Barack Obama's visit to India in January 2015: "President Obama and Prime Minister (Narendra) Modi share a deep concern regarding the climate challenge and understand that meeting it will require concerted action by their countries and the international community."
At the end, business is business, and for the US corporate world, the change of climate can go with the wind, money is its first and last concern.'
Indrajit Roy Choudhury expresses concern regarding the long drawn process that will hinder the immediate implementation of the Paris Agreement and emphasizes on the necessity to take the 'Go Green' pledge right now.
'The historic agreement, which was adopted by consensus in the French capital in December, will be deposited at the United Nations in New York in a bid to get other countries to sign up to it. However, signing is only one step in a tortuous UN process for the deal to come into force. The process requires formal approval by at least 55 nations representing 55 per cent of man-made greenhouse gas emissions. In many countries, that needs a parliamentary vote. The agreement is scheduled to come into force in 2020.'
In an article for Scroll.in, Ravi Chellam writes about why fossil fuels are a luxury that we can no longer afford if we intend to save the planet.
'In the words of Union power minister Piyush Goyal: "India's renewable energy space has become a hotspot for investors owing to lower tariffs and massive potential."
This can put India on the fast track to growth. The question is do we have the will, conviction and staying power to do so. But we do not have the luxury to choose between renewable energy and fossil fuels. Any investments in coal, oil and gas must now be considered an irresponsible gamble. We also can't just leave this to the market; governments which have signed the Paris Agreement must now legislate to keep fossil fuels in the ground, ensure stricter protection of forests, restore natural ecosystems, strongly support policies which lead to 100% renewable energy and eliminate all subsidies to the fossil fuel industry.'
But the question remains; do we know the real extent of the harm we as a race have collectively caused to planet? If we don't understand the extent, why must we celebrate Earth Day or join efforts to conserve it? Because, what goes around comes around, says Nivedita Tuli.
'Atmospheric CO2 concentration has reached a record high, in 2015, it surpassed 400 parts per million for the first time since record-keeping began. The current levels have been this high for the first time in over 2 million years.
The ginormous amounts of greenhouse gases that we have been releasing into the atmosphere, and the non-stop pollution causing activities, are certainly going to come back and destruct mankind with dangerous new diseases, and apocalyptic calamities.
In many ways, all of this is like Karmic retribution. So, if we want to prevent the dire consequences, we need to start giving back to the Earth, beginning from Earth Day 2016, and then continue the process every year after that.'
While making efforts on the national and global level are important, small scale efforts within our homes, in our workplaces and neighbourhoods go a long way in the battle against climate change. Joining the Earth Day Network in their attempts to convince people far and wide to plant more trees is Arv, a blogger who is perturbed by the rampant, unsupervised deforestation taking place in the Aravalli Hills.
'There is a need to educate people in the villages about the repercussions of such actions. A greater participation of the public is required where the forest area is considered to be a public asset and anyone causing any damage to it should be socially ousted. Actions like these bring in far better results rather than imposing fines.'
Maniparna Sengupta Majumder opines that we've truly forgotten to care for Mother Earth, whom we owe everything to. That through the times, we've repeatedly neglected the planet without weighing in the consequences.
'Taking a walk through the garden or sometimes simply through a path full of untrimmed weeds and wild-flowers can make you feel rejuvenated and revived. You can feel peace resuscitated inside you making you feel one with the universe. Why not care for the beautiful Mother Nature when it can be inexhaustibly sustainable with a little love from our side?'
There's an interesting perspective that Isha Blog brings to this Earth Day discussion. It says that the reason we owe the earth is because we are but a part of it. From dust we come and to dust we return. Hence, our quality of life is directly proportional to the quality of the planet.
'The preservation and nurturing of this planet is not different from aspiring for a good life for ourselves, because there is no good life without a good planet. The very body that we carry is just an outcrop of this planet. However, our ideas of development and economy have taken us away from this reality. It is time that we realize that the fanciful ideas we have about life, economy, and the world do not work anymore. We have to do something more mature to make this work. This maturity needs to arise in the business, industry, government, and whoever else is involved in managing or destroying the planet. This has to happen.'
To strengthen our will to do our bit to save the planet, Aashmita Nayar gives us some visual inspiration, showing us what we will lose if we don't start now!
'Here are some incredible images of the Indian subcontinent – from Kashmir to Kanyakumari – that will take your breath away, and show you why we all must work to preserve this beauty and abundance.'
Though a number of concerns plague this debate, the unanimous consensus remains that we need to do everything we can to save the planet; and we need to do it now. While we conserve electricity, reduce pollution, and save water in our own little ways, we must also support the higher ups in both organisations and governments in their endeavour to save Mother Earth. Doing our bit may seem trivial; but if all 7.4 billion people do their bit, change for the better is inevitable! There's no time like now to go green!
If you have any insights on World Earth Day and green tips on little ways we can employ to protect our planet, do share them with us in the comments below!