The Jungle Book series has been close to the hearts of many people who grew up watching the unshakable bond of Mowgli, Baloo, Bagheera and Kaa, who banded against the cruel Shere Khan. That's why, the release of The Jungle Book is like meeting an old friend for all Indians. Everyone has some childhood connection to Mowgli, which we asked bloggers to share through the #MyMowgliMemory activity in association with The Jungle Book. Your blog posts took us back to the deep jungles of India where the man-cub and his family lived, and we came out of your posts waiting to meet Mowgli again!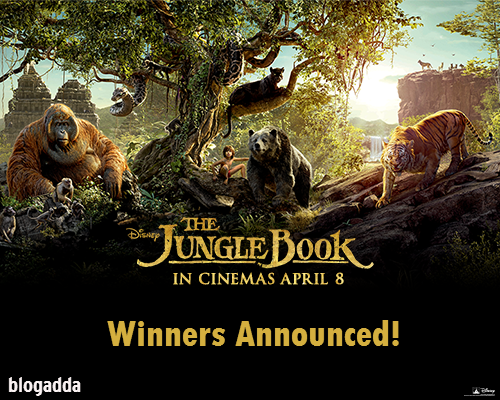 Now it's time to announce the winners of this activity!
Here are the Top 5 Winners who win couple movie vouchers:
And here are the 10 blog posts who win The Jungle Book pen drives!
Yogita Joshi
Ila Varma
Congratulations to all the winners! Jungle jungle baat chali hai pata chala hai, #MyMowgliMemory activity ke winners announce hue hai! Hope you enjoy your prizes!