Your workspace needs to be as interesting as your profession as spaces impact our energy levels, moods and the comfort level at which we work. We spend most of our working hours in office, so it needs to be designed in a way that fosters creativity, productivity and cheerfulness. Gone are the days when offices meant staid and clinical spaces. From lighting, design, decor, to fun elements like wall murals, quirky stationery and colours, everything can reflect your professional personality, and make anyone who works there look forward to coming to office in the morning.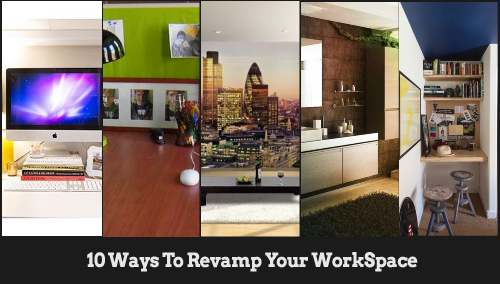 1. Getting A New Office By Reyna Mathur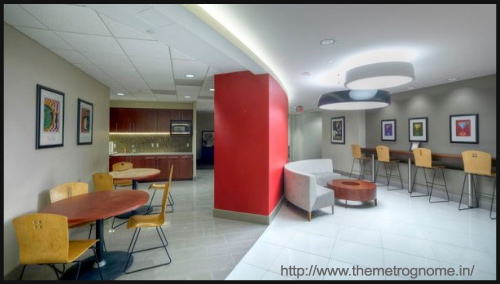 A new office is a blank canvas, a space you can mould and shape according to your tastes and needs. Office decor needs to strike a fine balance between design and functionality. The good news is that you have the freedom to play around with furniture, colour and other elements till you get just the right environment. Keep these 5 tips in mind before you start with your new office decor.
2. Designing Office Cubicle By Radeesh Shetty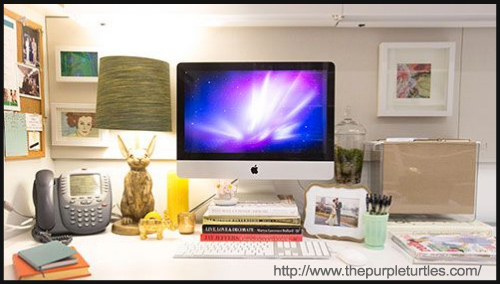 A cubicle is your personal space, and we think it should be as unique as you are. A cubicle gives you the freedom to add your quirky, classy or dreamy touch to it. Go ahead, bring your personality to your office and make your work hours pass by happily.
3. Chair Ideas For Designing Office By Tara Nair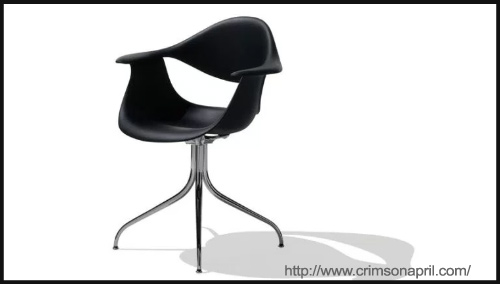 You might consider it as just one of the furniture types that you will buy it along with the rest of the office furniture but look at it closely and you will realize that a chair is a piece of furniture that will impact the physical health of you and your employees the most. Put in great thought and look for good ones as it is an investment for your health. Here are some for you to help you decide.
4. Redecorating Your office Space By Kraftly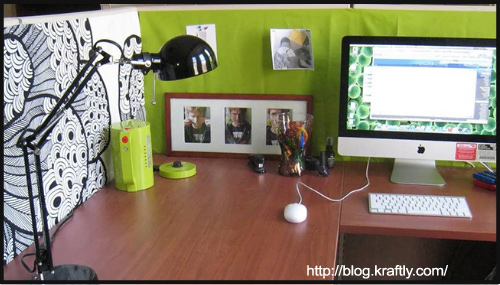 We love to redo our homes every few years to retain the freshness and also experiment with new styles and trends. Who says you can't do the same at your office? This infuses creativity gives a surge of novelty to people working there. Balancing the homely and professional aspects at work can prove to enhance the productivity of your team. Here is how you can revamp your office in a space and cost effective way.
5. Wall Murals For Office By Inhabit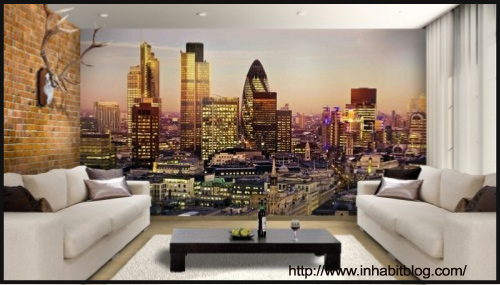 There is nothing more uplifting at a workplace than beautiful illustrations filled with colours and designs that tell you 'Let's make best of this day'. Wall murals are trending nowadays as they can completely transform the look and feel of a space. Invest in one and watch the energy levels soar in your office. Visitors will love and remember them, too!
6. Planting Ideas For Office By Kajal Jain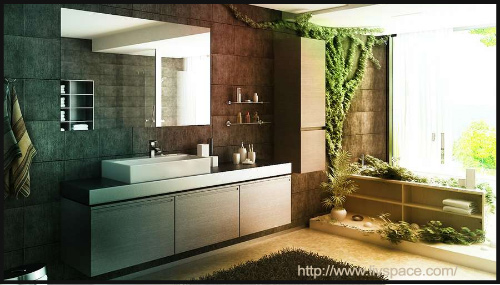 Is there anyone who doesn't find greenery refreshing? Not really. Long hours at work in artificial light and air from the air conditioning can affect your overall health. That's when plants comes to your rescue. Growing indoor plants at your workplace can be highly relaxing for your mind as well as your body, keeping you calm and fresh.
7. Designing Feminine Office Space By Deepa And Surya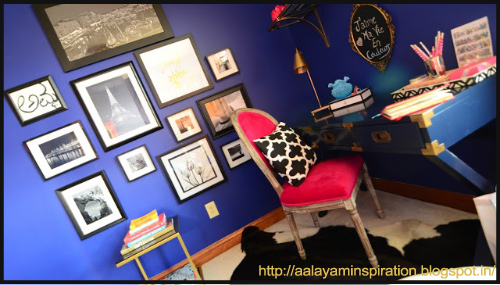 Who says offices have to have lots of angles, minimal colours and generally reflect a macho attitude? Yes, offices are supposed to increase productivity, but feminine touches in the office will make it brighter and more artistic.
8. Designing Productivity At Small Space By Rohan Agwane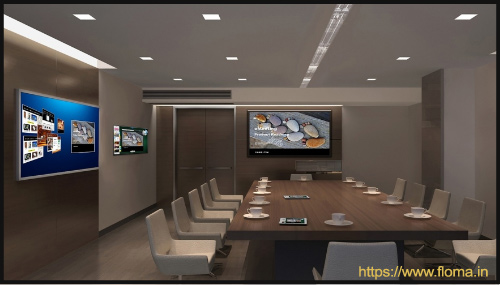 You don't need to have a sprawling office to experiment and make it a cool space. Small and interestingly shaped offices can also be designed in a way to make optimum use of space and introduce new knick knacks. Use these tips to make the most of your small, intimate office.
9. Chic Ways To Design A Home Office By Pooja Nair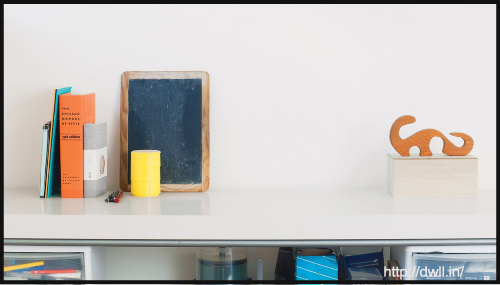 The comfort of working from your home is unmatched and more and more working professionals look forward to have that privilege. However, to create an office like space in the compact area of your home is a challenging task as you do not want to affect your personal space and yet focus on your work. So here is how you can benefit with some chic ways.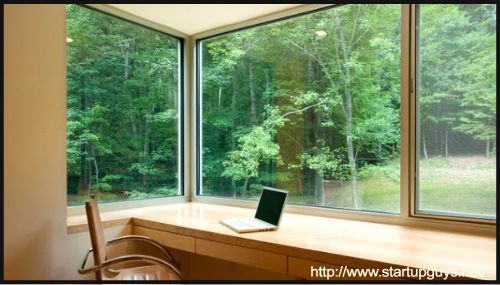 Colours are a part of the background and they influence the overall look and feel of the office. Dull colours will make you feel sluggish, bright colours will cheer you up, where as deep colours will give your office an air of professionalism. This logic applies to your home office too! When working from home, you'll need to think about creating a professional space within your personal space. Here are some pointers about colour for your home office.
We hope these ideas contribute in making your office space more vibrant, live and engaging. If you have some more great ideas then let us know and we will share it with the Blogosphere. Till then, keep the spaces around you come alive!