College fests are eagerly awaited by students for events like these allow them to explore the other side of life. From networking to exploring their skills and getting a glimpse into their future endeavors, these fests are nothing short of an extravaganza for them. IIT Guwahati takes an initiative to take the spirit of engineering students to the peak with Seismech 2016. Â The event makes a promise to young minds to step in the unexplored realms and lead the way of innovation and development of technology that is sustainable.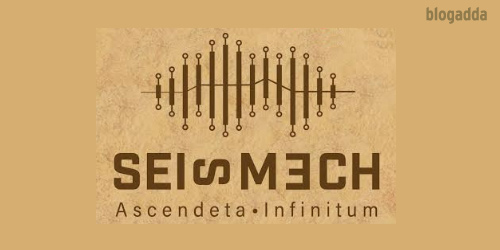 Human minds play a fair game with an infinite mind in limited time. Time has seen great leaders break norms to pave the way for something that was never before thought. The students at IIT Guwahati are coming up with their annual fest that can turn the tables of your life and career. So make some space to experience infinity.
Maverick IT and Aweride presents Seismech'16 co-sponsored by Neepco and powered by Ansys, the third edition of flagship event of the Mechanical Engineering Students' Association (MESA), IIT Guwahati is going to be held from 8th -10th April 2016. It is conceptualized to develop and strengthen the engineering spirit of the students of IIT Guwahati and other colleges of North-Eastern part of India. This year's theme "Ascendeta Infinitum" ventures into the unexplored, pushing the boundaries to develop cutting edge technologies and presenting it in an interesting manner by means of lectures, articles and workshops & interacting with other technical societies, within and outside the institute to promote flow of knowledge and interest.
During the fest, three workshops are being organized –
i) RC Aircraft Workshop by Edurade.
ii) Vehicle Overhauling Workshop by HT India Labs.
iii) MATLAB Workshop by Seismech.
All three workshops are going to be conducted on 9th and 10th April 2016. The speaker line up has names like Prof. A.W Date from IIT BOMBAY, Fellow INAE and Prof. Sreerup Rai Chaudhary from TIFR, Bombay for the lecture series. Their speeches will not only be a resource for students but will also enlighten them about the current and expected trends and developments in the field. During Seismech, competitions like MechWorm- Quiz, Industry Defined Problem, Case Study competition are to be organized.
Extending the celebration in a more socially responsible direction, Seismech also have a social initiative called "Gaon Chalo" where the Seismech team went to Chayyagaon to inculcate the spirit for development and education in the students of village areas. Seismech also organized a tree plantation drive where the team members along with other students planted 200 trees within the IIT Guwahati campus. These initiatives are likely to emphasize the importance of social causes that are presently the need of the hour in India.
The event is a delight for students and professionals from the engineering backgrounds to connect with the like minded young and future leaders of the country. So do not miss this chance. Book your tickets NOW. Be there to witness the best engineering innovations from 8th to 10th April at IIT Guwahati and push your own limits.
For more information, check out their website and their Facebook page.