Last week, we saw another city become a victim of terror. Brussels was rocked by multiple bomb blasts at the airport as well as Metro station killing close to 34 innocent people and injuring several more. As nations across the world make the best efforts to eradicate terrorism, this attack looks more like a target on European Union (it is headquartered in Brussels). The attack has surprised security agencies around the world. Apart from lives being lost, experts are saying that the repercussions of this attack will be felt in the future with terrorists getting access to nuclear material and weapons from Belgium where the Nuclear Research Centre is located. We bring some startling stories from bloggers around the world that will open your eyes to the insecure realities we all are a part of.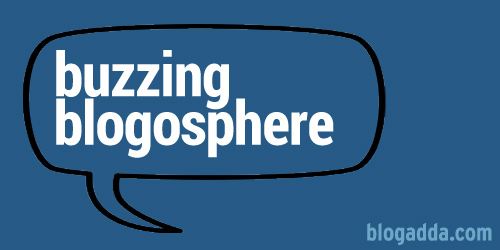 The OutlookIndia WebDesk gives a take on how Muslims face backlash after any terrorist attack in any part of the world. People easily blame them failing to realize that not all Muslims are terrorists. The team shares an instance where a Muslim woman was harassed and how the situation then unfolded on social media.  
"In the aftermath of any terror attack, Muslims across the globe fear a backlash, where they would be harassed, abused and blamed for something that isn't their fault. In recent times, of course, there is a growing presence of sane voices who abhor such parochialism and reach out to victims of such racial attacks.
After the terror attacks in Belgium, it came as no surprise that a hashtag called #StopIslam started trending on Twitter. But one gentleman by the name of Matthew Doyle from London decided to confront a Muslim woman in Croydon and ask her about Brussels. And then had the gall to tweet about it."
Vicky Nanjappa in his blog looks at the challenges that lie ahead for India when it comes to securing itself against terrorism. India needs to deal with the deep rooted network of sleeper cells.  Take a look at how equipped we are and what solutions we have right now.
"What the NIA will need to find out is if this cell was connected with the other cells set up in the rest of Asia. The focus will have to be particularly higher in countries such as Bangladesh and Pakistan where similar cells exist. The NIA has so far not found anything concrete which would suggest that the Indian cell had been networked. Indian Intelligence Bureau officials had warned that the problem for India will come from Bangladesh. The ISIS has made sufficient inroads in that country. The proximity to West Bengal and the North Eastern states is another added worry. These cells in Bangladesh will try and network with those in West Bengal or the other North Eastern states. If this takes place, it would be extremely worrisome."
Shamila Ghyas looks at the responsibility of cleaning the minds of people about Jihad, Islam and Muslims. According to her, it prominently stays in the hands of Muslims. These attacks can never be justified for any political reasons and therefore someone from the community must take a step towards positive change. 
"Don't bring in Trump and his bigotry either. We constantly blame him for stereotyping and that he wants to send Muslims away. What about us Pakistanis? What percentage of us constantly wants Afghanis gone from Pakistan?
Be honest. It is a very large and disturbing number. We want to go to another country and be accepted as their citizen, while we 30 years later still are not willing to accept those who came into our country as our own. We simply want them gone.
Also, if people like Trump are stereotyping, it has to be accepted that it is us Muslims ourselves who are responsible for it. This is an issue for all Muslims. We have to do something about it, instead of playing victim again and again on repeat.
We need to be the change. Condemn every terrorist attack. Not justify it. Or make excuses or look for holes in the ground to stick our heads in."
Jacon Sullum gives an opinion on how terrorist attacks are used as a tool to collectively play a blame game by Donald Trump supporters to blame POTUS Barack Obama. It is disappointing to see our leaders not come up with a viable way to save lives and put the culprits behind bars.  

"Obama argues (through his press secretary) that the phrase Cruz favors alienates Muslims and lends legitimacy to groups like ISIS by implying that they are acting in the name of Islam (albeit an extreme version of it). I agree that trying to avoid the phrase (or variations on it that would presumably raise the same issues, such as "violent jihadists" or "militant Muslims") is needlessly awkward. At the same time, Cruz's faith in the quasi-magical power of labels tends to obscure the details of how exactly he would "utterly and completely destroy ISIS."
What do you think: Is this a bogus issue?"
Terrorist attacks are highly condemnable but it is heartwarming to see how humanity rises above cruelty every single time. Support for Brussels, the victims and prayers for people who lost their lives started pouring in from all corners of the world. Tim Mcdonnel captures the moments of candlelight marches, messages of peace, love and solidarity.
"Early Tuesday morning, a series of terrorist attacks ripped across Brussels, the Belgian capitol, leaving at least 31 dead. We're following live updates to the storyhere. Similar to the December massacre in Paris, the attacks were quickly followed by a public outpouring grief, sympathy and solidarity, taking the form of makeshift memorials and specially lit landmarks."
Alarming questions get raised in our minds on hearing or knowing about a terror attack. It is not easy to find answers or justify these acts that cause mindless killing of people. Lekha narrates a beautiful poem dedicated to Brussels.
"That day,
was my birthday,
that day, I was to feast
Little did my heart know,
the morning would awaken a beast
the beast of terrorism to hit my city,
a city, oh so far from the East
That day, little did I know,
that so much would unfold
hiding the face of violence,
So little to say the least.
The airport shook,
the metro screamed,
people ran in terror,
That day, was such a shame
that it existed,
it still seems like an error."
The Brussels attack poses a big challenge to traditional warfare that security agencies refer to for predicting and preventing the next target of terror outfits. It hardly matters who claimed the responsibility, what matters is how increasingly difficult it's getting to predict such attacks and save the lives of innocent people. Satish Sharma evaluates the situation.
"A kind of revenge
The timing of the attack makes it seem like a kind of revenge for the capture a few days earlier in Brussels of Salah Abdelslam, the accused mastermind of the Paris attacks of November 13, 2015.
It hardly matters whether this line of interpretation is confirmed or not. The essence of the event is one more deeply distressing challenge in a conflict that becomes ever more horrible, with ominous overtones for the future of human security the world over.
So far, the public utterances of the powerful have been articulated along predictable lines, and provide little evidence of an understanding of the distinctive realities of the situation and how best to cope with them. The prime minister of Belgium aptly called the attacks "blind, violent, cowardly", and promising the resolve required to defeat the threat."
 Gautam Bhaskaran feels that security agencies have their hands full with security protocols. Airports and other transit places are soft targets because the huge number of footfalls and the impossible task of monitoring the baggage and activities of all travelers while sticking to timelines. 
"Airports around the world have three kinds of security procedures. Admittedly, the strictest one is where travellers and their bags are scrutinized before they step into a terminal. Israel follows this, and so does Jammu and Kashmir.
The second is known as the security hold area arrangement. Here passengers are scanned after they have collected their boarding passes and just before they get into a plane. This is the most common form practised in most airports across continents.
But I do remember in India there used be an additional screening of passengers and their handbags on the aerobridge or, when this facility was not available, at the bottom of the steps leading to an aircraft. This is the third type of security scheme, known as the "boarding gate" plan.
Admittedly, Indian airports have been placed on higher alert after the Brussels tragedy. But the question that many Indian fliers will ask is, is enough being done."
Countering terrorism is not a task for one nation. In the wake of rising intolerance and lack of people's active participation in democratic processes, it is challenging and extremely difficult to create an international consensus to combat terrorism. W.P.S. Sidhu shares with us his insights on Brussels attack and the hidden stories that are potential threats all over the world.  
"The Brussels attacks are particularly worrying because some reports suggest that the group was also tracking a scientist working for Belgium's Nuclear Research Centre and might have been planning to acquire nuclear material to make a 'dirty bomb', which though using conventional explosives, would spread deadly radiological material in a blast. Additionally, reports also allege that the group might have been planning an attack on one of Belgium's seven nuclear power plants."
The political culture of any nation speaks a lot about its stability, character of the nation and its approach in defining its identity. Further, it is responsible for the inclusivity it adopts in respecting outside religions and belief systems. Take a look at a brief discussion by Gilbert Doctorow, Ph.D on Belgian Political Culture where he shares his insights on a personal as well as political level on how terrorists, terrorism and journalism get influenced by cultural habits.
"I stress Belgium, because this is where the latest attacks occurred. They occurred in the specific context of Belgian society and its political structures.  Moreover, the whole question of domestic security remains at the level of the sovereign states everywhere on the Continent.  For these reasons, the tendency of many global commentators on the events this week to speak of it as a European Union event resulting from EU practices is both incorrect and unhelpful.  The fact that Brussels is the capital of Europe is only slightly relevant. The jihadists attacked here because this is where they lived, this is where their views were shaped, and because they understood perfectly that the kingdom of Belgium was an easy touch."
The atmosphere of fear and uncertainty gives rise to distrust and fosters an 'Us vs. Them' attitude against Muslims. Many Muslims posted apologetic messages on social networking sites after the Brussels attack. President Obama gives an inspirational message to let brotherhood prevail. Remie discusses the message in detail in her post for Aderemisblog.
"During the addresses, Obama also expressed condolences to the families and renewed his vow to continue the campaign against the Islamic State, which took credit for the attacks.
'Yesterday, we learned that at least two Americans were killed. We pray for their families and loved ones,' he said.
Obama said the U.S. has ramped up intelligence cooperation and that FBI agents are in Belgium assisting with the investigation into the bombings.
He also said the U.S. will review international efforts to combat Islamic State militants after the Brussels attacks during a nuclear summit with world leaders next week."
We send our hearty prayers to the families of the victims to foresee their future in strength and hope. Our view is that we all need to actively contribute in nation building and remain inclusive in bringing up backward communities.  Do share your views in the comments below.