It has been a week that the 'King Of Good Times' has been ruling the news channels, ironically for a very bad reason. Kingfisher head honcho Vijay Mallya has been accused of defaulting on loans to the tune of Rs. 9000 crores. The mounting losses have now come out in the open and Mr. Mallya has been rumoured to have flown to his house in UK which is currently on the Indian media's radar. We bring you facts, information and perspective from Indian blogs that will speak about the sequence of events, what went wrong, and the things it means for the state of Indian banking and recovery.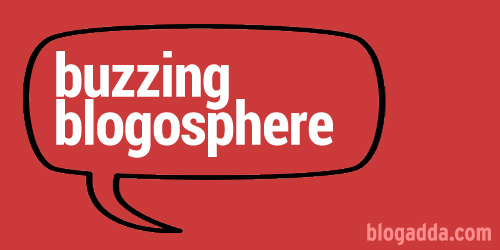 John Elliot in his blog post talks about how Vijay Mallya's story is following the same pattern as Subrata Roy of Sahara India. He foresees Mallya's future to be very similar if he is unable to pay off the bank loans and the salaries of his staff that have been pending for 3 years.
"That is a fate which Mallya presumably fears he could suffer if and when he returns to India and does not show more willingness to correct the mismatch between his public debt and private wealth and answer other charges.
Today he has been on Twitter saying he frequently travels abroad and that "I did not flee from India, neither am I an absconder". He reminded the media, which is hounding him, of the "help, favours, accommodation I have provided over several years which are documented".
Both these men were seen for many years as India's most colourful tycoons. They were clearly crisis-prone, but that did not stop politicians, film stars, media people, and other public figures and hangers-on flocking round them and their lavish life-styles. Roy has shared a Formula 1 motor racing team with Mallya since he bailed him out with of an injection of funds in 2011 (photo above)."
Cifar Shayar writes on his blog about how the picture looks murkier than what one see in news channels and read in newspapers. In his opinion, businessmen have political backing without which defaulters with huge amounts of money as a liability cannot run their business successfully.
"Vijay Mallya is not the only one who hasn't paid bank dues but there are many more like him. Shockingly public sector banks who send goons at your doorstep for non payment of loan amount has written off Rs 1,14,000 crore of loans of industrialists in last ten years in different parts of the country. These same banks have pressurized farmers for loan payment which forced them to end their lives. One lakh fourteen thousand crore is not a small amount bank officials must have gulped millions to write off these loans."
Krishna Gupta who writes for Kanigas talks about the reasons that Mr. Mallya is not likely to return from his home in UK. Vijay Mallya is not the first one who has been absconding; Lalit Modi is the name that comes to mind when we think of precedents for such cases. 

"Vijay Mallya may do a Lalit Modi. Confused? Let us explain. Lalit Modi had made his wife make an investment of Rs.100 million in Indian heritage hotel through a Mauritius based company, he used illegal money or black money to buy corporate jet through a Cayman Islands company and a few other illegal payments and accepting of deposits were made by him. Lalit Modi is currently in London and it is hopeless that he will return, if sources are to believed Mallya is in a country home outside London. We are sure that both of them will have a good conversation about how they fooled the Indian government."
Apart from beer and an airline, Mr. Mallya also bought a franchise of Royal Challengers Bangalore back in 2008. Dipankar Lahiri talks about how the fate of the team would be affected by these developments, although a ban is unlikely to occur.
"Contrary to some fears, there is almost no chance of RCB being given a ban for the defaulting of Mallya, like Chennai Super Kings and Rajasthan Royals. While there shall be on-field repercussions, there is an ongoing change of ownership in the RCB board room, the culmination of which could take a maximum of two years.
The RCB franchise is a wholly owned subsidiary of United Spirits Limited (USL), of which Mallya had been chairman and non-executive director, till he resigned from his post on February 25. He also resigned from his position as a director of Royal Challengers Sports Private Limited (RCSPL), thus effectively relinquishing control over his team."
Rajyasree Sen has a sarcastic take on Mr. Mallya citing crucial facts of non payment of dues to banks and his airline staff. She highlights and compares the attitude of the middle class versus the rich where the former practically has to end lives on monetary issues and the latter enjoys their life regardless of the burden of loans.
"Is Mallya sad? Despondent? Regretful at his inability to pay back the thousands of crores? Nope. Why? Because Mallya has decided that there is nothing to be sorry about. He told news cameras, "I have no regrets as such. Perhaps the only regret is that Kingfisher Airlines is not flying today when the oil price is so low." He also feels the media has been carrying out awitch-hunt against him.
And it is this derring-do, can't-give-adamn attitude that he should be recognised for. This is a man who should be the poster boy for middle-class Indians, folks who weep and fret when we owe a person, never mind a bank,.`10,000, never mind, .`7,000 crore.
If we are faced with employees who have not been paid a paise in months, we try to have systems in place that hopes to make us look shamefaced. We definitely wouldn't drive anywhere near them in our Mercedes — even if we owned one — or throw a gala party that they may hear of even though."
As Mallya continues to fight the four year old battle of debts, Indian PSU banks also come in the picture for not learning the right lessons. Research shows that there are more defaulters in the infrastructure companies and no action is being taken against them. Anshul Dhamija from Forbes India staff reports.
"A report headlined 'Mallya beats banks to Diageo's $40 m' in The Times Of India, on Wednesday, read "disclosures have revealed that the British giant [Diageo] has already paid the UB Group chairman $40 million as part of the first tranche of the controversial tycoon's exit deal from United Spirits (USL)."
The larger question, however, is have the banks learnt their lessons in dealing with defaulters and are they applying the Mallya lesson to others? "No they are not," says Subramanian. He says that there are many companies in the infrastructure space who are in "default mode", but no action has been taken against them by banks. "The Mallya lesson is that banks should go after the other guys," he says."
Deepa Balakrishnan from IBN live talks about the court conversations in Mr. Mallya's case. It is surprising to know that there are more such elite companies who have outstanding debts to banks, some of which amount to more than Mr. Mallya's loans.
"Going on to say that an attachment of property, before judgment is given, is something the Supreme Court and other High Courts have frowned upon, Holla dismissed newspaper reports on his plans to move to London as "hearsay". Mallya's affidavit, sent through a general-power-of-attorney holder Tushita Patel, also puts such "allegations" down as hearsay.
For the record, Mallya had sent a statement to all media outlets on February 25, through his official media coordinator who operates with a United Breweries Holdings Ltd mail id. In that, he said, "Having recently turned 60 I have decided to spend more time in England, closer to my children." Holla further said that big loan defaulters like Essar who owe banks Rs 40,000 crore are being let off, while banks are going after Kingfisher's Rs 2,000 crore" where there is no illegality, merely the losses (to the airline company) which happened because of fuel prices."
MK Venu from The Wire talks about the political influence in this case. While The Enforcement Directorate and the Supreme Court have been searching for Mr. Mallya to make him account for the loses, he has managed to quietly leave the country while being in news on almost all prime time news channels. Further discoveries also bring in light more number of defaulters in other sectors. He opines that it is not just about bringing a case in light, but also about how such cases somehow find their links to politics.
"Vijay has asked for a special alert to be sent around the country by the investigating authorities on the list of fresh wilful defaulters that may surface in the near future. But the problem is that banks exercise a lot of subjectivity in declaring a promoter a wilful defaulter. The broad definition of wilful defaulter is one who has the ability to pay back the loans but is not doing so. Most promoters have the ability to pay back the loans. Since money is fungible, promoters also divert the bank loans surreptitiously to other projects or personal accounts. This is typically done by over-invoicing large project imports running into thousands of crores of rupees. The excess amount paid for imports to an entity abroad typically goes into the promoters' personal account abroad. The ED is pursuing a similar violation allegedly committed by Mallya."
They say we are all on the same journey but only in different ways. There are some who are referring to lessons by Buddha and finds them to be true and applicable even today. KRD Pravin tells us how even in the face of such public transgressions, these lessons still hold their significance strong.
"So in recent times, India has seen extremes of both the sides – failure of overly capitalistic system where crores of rupees are usurped by organizations without remorse and there are overly leftist those who want to overthrow the establishment itself. We have seen an example of USSR failing and we have seen repeated recession / bankruptcy. These examples teach us same the lessons again and again. There is a middle path that we need to follow, No left or no right. There has to be a balance."
We look forward to a transparent solution for huge defaulters as Kingfisher is not the only name in the list. This is public money and the huge amounts of losses impacts not just the financial institutions but also the economy and the public at large. What are your thoughts on the Vijay Mallya case? Do let us know in the comments below!