There are scores of Hollywood movies where a bunch of heroes prevent the Earth from an apocalypse on Doomsday. The mention of the word Doomsday makes us feel dramatic, after all, what can be bigger than the world ending? Each one of us has moments when we think that the world as we know it is coming to an end, and we want you to write about these moments for our WOW prompt 'My Doomsday Moment'.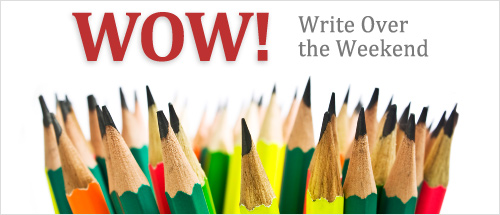 This week's WOW prompt is – 'My Doomsday Moment'
Most of our days on Earth are normal, regular and mundane. But sometimes, just to jolt us out of our normalcy, some events take place that shake us to our core. These moments are 'Doomsday Moments'. They can be real or just a result of our overthinking, but the trouble they cause is very real! And when such moments pass, we heave a sigh of relief or maybe even laugh at them! Tell us about such a Doomsday moment this weekend and win a WOW badge!
Remember, you have time only till Sunday midnight to submit your blog posts and have a chance to get the WOW badge!
Include this code:
This post is a part of Write Over the Weekend, an initiative for Indian Bloggers by BlogAdda.
Good news! There is now an easier way to submit your WOW entries, so just click on the submission link below for your WOW entry to be considered valid.

Every weekend, we give creative writing prompts for you to write blog posts on! Hope you enjoy our creative writing inspiration for this week. 🙂
All those who are featured in WOW can now flaunt the WOW badge on your blog. Download your badge now!