The Jawaharlal Nehru University in New Delhi has been in news for over three weeks for the disturbance created by a program in the university campus. The participants of the meet allegedly chanted anti-India slogans. This led to the beating of students, journalists and lawyers and even the arrest of the student president Mr. Kanhaiya Kumar on accounts of a speech delivered by him about Afzal Guru and Ajmal Kasab. Thus flared a debate regarding what constitutes sedition, who was in the wrong during the aftermath of the clash, and how much of what the media reports is true. We bring you the bloggers who present their views and opinions on the same.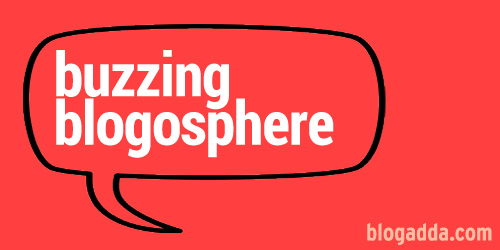 The JNU student union president Kanhaiya Kumar was arrested on charges of sedition. Matters India team tries to break through the clutter by giving a transcript of his speech. Read and decide if his speech had any objectionable content and if yes, which parts were so.

"They are the ones who burnt the Tricolour. They are followers of Savarkar who apologised to the British. They are the ones who, in Haryana, have changed the name of one airport. There was one airport named after Bhagat Singh. The Khattar government has now named it after one Sanghi (a person associated with the RSS).
What I mean to say is that we don't need the certificate of patriotism from the RSS. We don't need a nationalist certificate from the RSS. We belong to this country. We love this country. We fight for the 80 per cent of the poor population of this country. For us, this is nation worship.
We have full faith in Babasahab (Ambedkar). We have full faith in the Constitution of India. We want to say this very forcefully that if anyone tries to challenge the Constitution, be it the Sanghis, we will not tolerate."
Prakash Nanda is a former student of JNU, who feels the issue has been over hyped. Amidst the alleged biased reporting done by a section of the media, he sees the whole incident as a threat to our basic rights of freedom of expression and thought.
"In fact, the crisis, as I am going to argue, has more political than legal overtones. Ironically, some of those who had knocked at the door of the Supreme Court to do a favour to their cause through Kanhaiya have been at the forefront in demonising the same Supreme Court for its refusal to save the lives of terrorists Afzal Guru and Yakub Menon; they had branded the hanging of those two as "judicial murder".
In my considered opinion, the JNU crisis throws once again (this means that this question is neither unprecedented nor unique) whether or not citizens in a democratic country like ours should have absolute right or freedom of expression and thought. On one hand, we have those who say that in a democracy that India is, freedom of expression and thought is absolute, and hence the government cannot intervene just because Kanhaiya or some other JNUites in a meeting called for the independence of Kashmir and the breaking of India into parts."
Incidents like these which affect the national sentiment, peace, law and order also have a huge impact on the news industry. The incident has managed to put some of the well known names of Indian media at loggerheads, so much so that they were seen venting out at each other on Twitter. Ramchandra Reddy brings to us a detailed account on the role that media and media personalities are playing.
"There is a very important thing we the right thinking Indians must realize. The journos like Barkha Dutt, Rajdeep Sardesai and Rana Ayub always harp on freedom of expression. But they themselves are intolerant of freedom of expression. They want the entire media to gang up against the Indian state and support the JNU traitors. For many decades, Indian media behaved like a mercenary hired by the Congress Party. They concealed the truth and they propagated the narratives that suit their nefarious agenda. When there is a change of heart in a section of the media, they are not able to digest the change and started mounting personal attacks against their rivals."
The JNU issue could have been a blip on the national radar if it had been handled properly and had not been blown up. Some innocent students are being named as anti national and anti-India sloganeering is labelled as sedition. There are claims that the university campus is a den for many such anti-national activities. Lastly, beating up students in a ruthless manner is a disturbing trend which is on the rise . Laalit draws a line of difference throwing light on the realities under the surface that need to be considered and respected.
"Raising Anti-India Slogans Doesn't Necessarily Amount To Sedition!
Some students raising anti India slogans, doesn't amount to sedition unless there was a clear incitement to violence. Did these students carry weapons? Were they attempting an armed rebellion against the Indian state? The answer is No. Why then are we equating sloganeering with terrorism? Is our state so weak that it will crumble by one student protest in JNU? Isn't it important to engage students who may be drifting rather than make an example of them? If the Hyderabad University administration engaged with Rohith Vemula in a humane fashion, he would perhaps have been alive today."
A noted journalist, Mr. Rajdeep Sardesai was labelled anti-national on a social media platform. A veteran at being called anti-national, Rajdeep tells us why the once disturbing tag is now one that he's proud of. 
"Yes, I am anti-national because I believe in an expanded definition of the right to free speech as spelt out in Article 19 of the Constitution. The only two 'reasonable restrictions' are incitement to violence and hate speech. What constitutes hate speech may be open to debate. Is, for example, the slogan of the Ram Janmabhoomi movement 'Jo Hindu hit kee baat karega vahi desh pe raj karega', which openly calls for a Hindu Rashtra, to be seen as violative of the law or not and does it spread enmity among communities? Is 'Raaj karega khalsa', the slogan of the Khalistanis, to be seen as seditious or not? In Balwant Singh versus State of Punjab, the Supreme Court ruled in the negative."
The JNU ranks at no. 2 in the country in the list of educational universities. It strives to bring its vision come alive which is to contribute in creating a fearless modern democratic India. Amitesh Gupta brings out the essence of JNU that seems to have been buried and sullied in the ongoing debate.
"Long live JNU and its culture, a culture that embraces critical thinking, democratic dissent, student activism, and the plurality of political beliefs for which an open, tolerant, and democratic society is inextricably linked to critical thought and expression.
It's time to remember Rabindranath Tagore:
"Where the mind is without fear and the head is held high. Where knowledge is free
Where the world has not been broken up into fragments by narrow domestic walls
Where words come out from the depth of truth
Where tireless striving stretches its arms towards perfection
Where the clear stream of reason has not lost its way
Into the dreary desert sand of dead habit
Where the mind is led forward by thee
Into ever-widening thought and action  
Into that heaven of freedom, my Father, Let my country awake."
A charge of sedition is best understood and interpreted by lawyers, but while we debate on the definition, Kanhaiya Kumar is living his life as an accused. Many people are of the opinion that any speech, however aggressive, cannot be counted as an act of sedition if it's not made with the intent of overthrowing the government. Aman Lekhi has a more legal angle to the issue, and presents it in his blog post.
"In his speech Kanhaiya is criticizing the existing system and mentioning many of its maladies. And in the course of that exposition he uses Kasab and Guru as illustrations. Questions are asked only rhetorically. They are in fact cited as instances of abuse in the system. This is why he is liable to be charged for sedition.
Kanhaiya a free and autonomous being is entitled to his opinion. From the opinion however an inference about a person can be derived. And on examination of the same one finds Kanhaiya feels the case of Kasab is no different from Guru. He feels no outrage or anger at a Pakistani wantonly killing Indians and disturbing public order in the country. In clubbing Guru with Kasab he believes there is identity in the interests of both (Kasab and Guru) and an Indian (Guru) therefore can act much in the same manner as Pakistani (Kasab)and be motivated against the country with the same hostile intent. The destruction and violence in the country, the systematic and continuous assault on its existence and its being kept under siege as a deliberate strategy of bleeding it with a thousand cuts affects him less than fate of those who brought it about. Can his loyalty be said to be to India? I do not use the expression as "Mother India" but instead of India as incorporated in the Constitution, "Sovereign" as its Preamble states with the right and power to govern without outside interference and a "union of states" as mentioned in Article 1 with Kashmir an integral part of it. India as constitutionally ordained is a shared perception given to ourselves by "we the people" and but Kanhaiya has affinity with those hostile to that view. Is this not subversive?"
The crux of the clash between idealogies at JNU is Afzal Guru, who was hanged for his role in the Parliament attack. While one side calls the hanging an act of justice, the sloganeers at JNU called it judicial killing. Sanjay Thampy on his blog talks as a citizen and gives his verdict on different episodes of the JNU issue.
"We live in a democratic country where everyone has the freedom of expression but the same advocates of freedom should also understand that such a freedom of speech and expression has to be restrained with responsibility.
It is absolutely fair if some section of the community, and in this case a few students of JNU, decided to express their disagreement on the manner adopted to hang Afzal Guru, but it is grossly unfair and absolutely unacceptable that we should close our eyes and ears to raising of anti-national and destructive slogans such as "Bharat ke tukde honge hazaar" (translated as India will be broken into a thousand pieces) or "Bharat ki barbadi tak jung zaari rahegi" (translated as Our fight will continue till India is destroyed)."
Cifar Shayar talks about the JNU issue that brought to light the role played by student politics in India. While it is painful to see bright college students being arrested for alleged anti national activities, the fact that religious and ideological differences will seep through in educational institutions is a given. And the issue will continue to get graver. 
"The RSS-BJP opposed Left ideology of socialism and Anti-Brahamanwad due to which violent attacks are rampant in left dominated areas between both party workers but with this kind of attack on a reputed university without proper investigations is unlawful. Even if such speeches are made according to sedition law if a speech or gathering is not incitement to violence than it is not punishable. Moreover in this incident there are also videos which linked ABVP in orchestrating anti- national campaign. So actions should be taken after proper investigations and not in the heat of the moment.
People should also note that every time there is a state election around,  BJP and RSS tries to make it 'Us' versus 'Them' fight whether in the form of Hindus vs Muslims, Upper Castes vs Lower Castes or Anti-national vs Patriot. It is all politics of propaganda and I only appeal people of this country to understand this and act accordingly. I also pray to god for peace. I suggest Modi government to find ways of development, to uplift economy, to generate employments, to reduce inflation than to polarize for poll benefit. God Bless India."
In a country like India, labels are more important than the spirit of nationalism. Tags like Leftist, right wing, anti-national, secular or pseudo secular have eclipsed the simple feeling of loving one's country. Thimmappa talks about how nationalism as a spirit in India is become a political tool instead of a political will.

"I know for some so called elite in India denigrating or making a ridicule of anything Indian is a fad or fashion. Some years ago, a group of celebrities from Bollywood in a party hosted by Dawood in Dubai sang and danced making fun of our National Anthem. Of course the then Congress Government both at  the state of Bombay and Central Government was unmindful of it, did not take any action. However, what has now happened in JNU is a much more serious matter cutting at the very root of unity and sovereignty of the Country. It is backed by their own philosophy and dogma.  JNU professors too coming on TV and marching within the campus supporting pro-Afzal activity as freedom of expression shows how deep is the malady there.  Any divisive forces including the terrorist operating within the country must be dealt with severely and soon. Further, steps must be taken more vigorously to harness global support to act against terrorist and the countries harbouring terrorism."
The JNU issue has brought out some polarizing opinions and divided public discourse quite sharply. At such a time, it is important that we do not fall prey to the noise and hype, and introspect about what is our definition of nationalism and  love for our country. It is also a time where we watch closely the role played by the media in such events, and ensure that only people who are truly against the interests of the nation are singled out, and not innocent people. What are your thoughts on the JNU issue? Have you seen any interesting writing about it? Share it with us in the comments section!