Our homes are our pride and joy, places where we can truly be ourselves. Everybody has their own favourite corner of the house, along with their favourite memories. Like our fashion sense, our sense of decor also reflects on what kind of person we are. In this week's Collective, we are giving you a chance to own the decor of your home by not buying, but making things to decorate your corner in the world. Trust us, you'll love the compliments that come your way!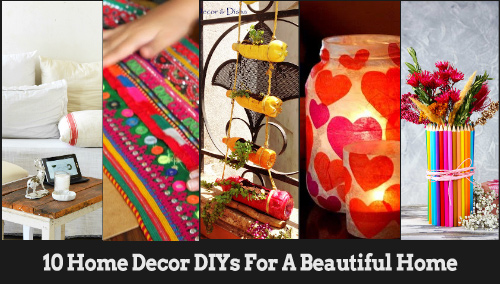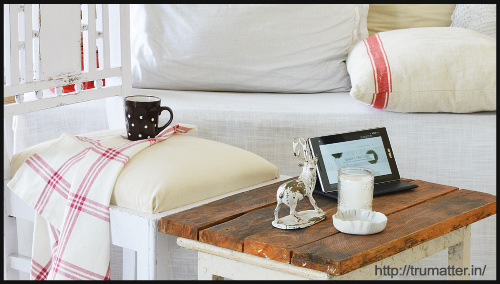 True house proud people want to ensure that every piece of furniture is perfect and sparkling. But don't be stressed at the thought of distressed furniture (heh, heh). If done tastefully, it adds a homely and 'lived-in' feel to your home. If distressed jeans can be trendy, why not distressed furniture?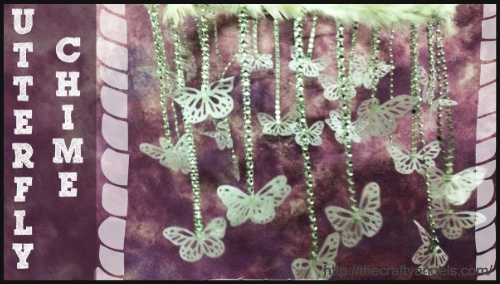 The best part about a DIY is that it allows you to change the look of your home/room in simple but awesome ways. One can always choose to keep it simple yet experimental with new and emerging trends. You can accessorize your home with DIY creations. Here is a girly and a pretty way to add a fun touch to your room.
3. DIY Jewellery TeaCup Stand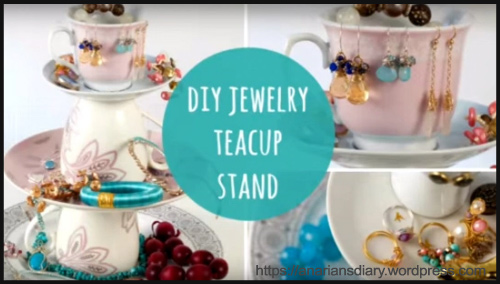 Most girls love buying bling, so much that they run out of places to store them. Most jewellery pieces remain stuck at the back of drawers and forgotten. Why not display your beautiful stash on your dresser? With this simple jewellery stand, you can display your crockery and your jewellery at once!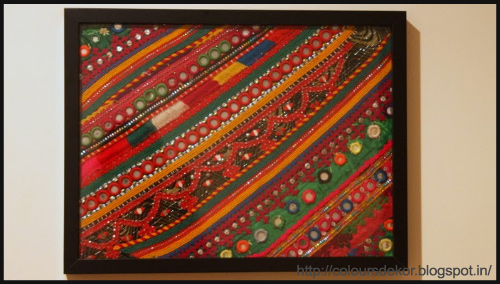 There is nothing more elegant than giving your room an Indian touch. Our fashion is evergreen and timeless not just when it comes to outfits but also in our living. Bright colors, detailed designs and endless creative ways to put them up is enough to make anyone fall in love with the Indian touch. Here is how you can make a ethnic frame.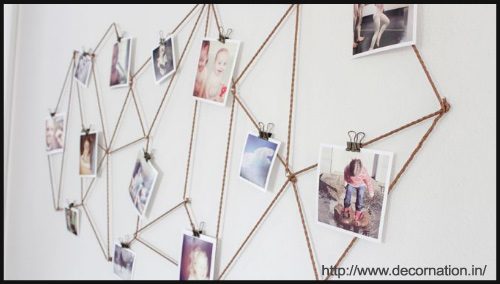 A wall is one area of your room that can have magical effects if you can play around in decorating it. It can be the largest canvas that you can play around with. Let your creativity flow with designs, colors and patterns. Here are some ideas that can inspire you.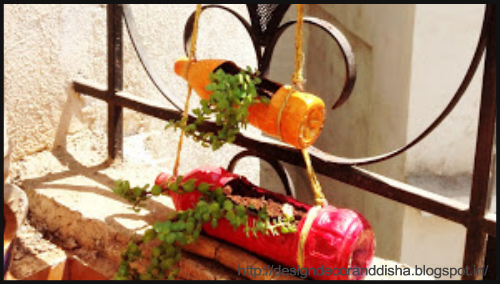 Recycling is cool. Making best out of waste is what we were taught in schools and today as we grow up we see large enterprises and corporations spending large amounts of money on it. Why? Because it is easy, fun and most importantly makes you say. 'I don't create waste'. So make intelligent use of those empty plastic bottles in the house and create less poison for the environment.
7. DIY Glass Painted Fishy Aquarium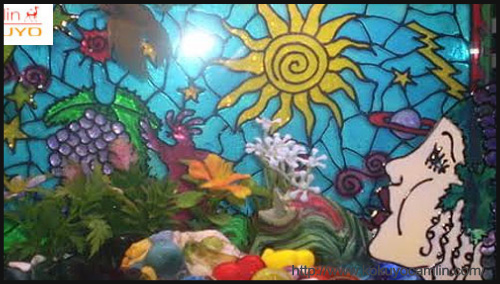 Glass painting is not a kids only thing. It is a great way to immerse yourself in colours and abstract concepts that will surprise you. Take up a course and get started. We bet you will not want to come out of this cool hobby. Here is a cool aquarium that will make a funky house for your fishes.
8. DIY Home Decor For Valentine's Day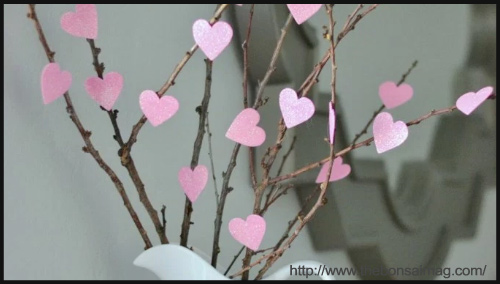 It is the season of love and we want your home to be a part of the celebrations. Decorate your house with these ideas and watch the happiness on your partner's face. You can thank us later for a great Valentine's Day.
9. DIY Valentine's Day Candles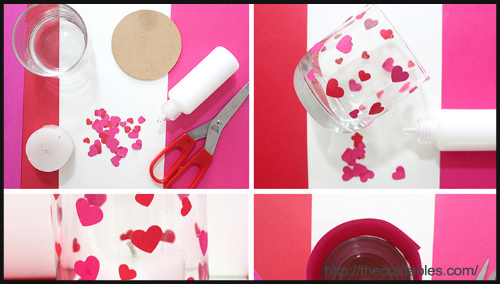 Love is all about doing small things for your partner. This Valentine's Day, surprise your partner with handmade candles in the colours of love. Your partner will definitely be touched by the effort, and what better way to set the mood for romance than with some candles?
10. DIY Vases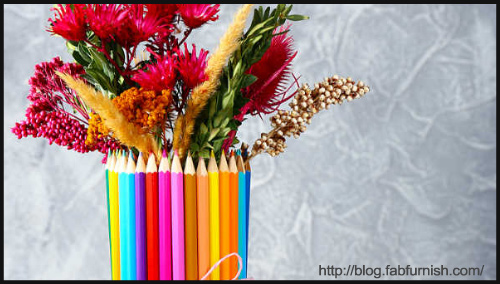 Vases bring a lot of class and style to a room. There are unlimited styles, materials and designs available when it comes to vases, and you can fill them with fresh or dried flowers, or special arrangements that give that extra edge to your room. You needn't rush to the nearest store to get one for your home, as they are easy to make and decorate at home too!
We hope to light up your home with these awesome DIY hacks that are easy to implement for anyone. If you have any cool and quirky suggestions then do let us know in the comments below. It will help make someone's home more beautiful!