Everyone has stories that are hidden from the big world that we are a part of. They can be happy or sad stories, habit or an opinion, a special or shocking secret, yours or somebody else's. These are known only to you and no one else. So what is it about you that nobody knows ?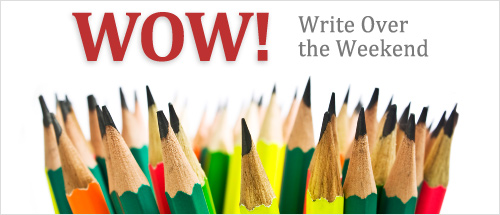 This week's WOW prompt is – 'Nobody Knows That I…'
Each one of us has a public side and a private side. We might love sharing our joys, successes and sorrows with people, but some things are not meant for the public eye. Some incidents take us deep within ourselves and we don't allow the outside world to get a glimpse of that depth. This week in our WOW prompt 'Nobody Knows That I…', you as a blogger will talk about things, issues, incidents or stories about you that are known only to you. It can be anything that you haven't told anyone, until now that is. Let the world know about it before the next week begins and let your post make it to our WOW Forum.
Remember, you have time only till Sunday midnight to submit your blog posts and have a chance to get the WOW badge!
Include this code:
This post is a part of Write Over the Weekend, an initiative for Indian Bloggers by BlogAdda.
Good news! There is now an easier way to submit your WOW entries, so just click on the submission link below for your WOW entry to be considered valid.

Every weekend, we give creative writing prompts for you to write blog posts on! Hope you enjoy our creative writing inspiration for this week. 🙂
All those who are featured in WOW can now flaunt the WOW badge on your blog. Download your badge now!