Out of the 7 billion people in the world, more than 3 billion are connected by the Internet. Our worlds would turn upside down if we were to stop using the internet right away. Have you ever wondered how would our lives be like without that little icon on your device that says 'connected to the Internet'?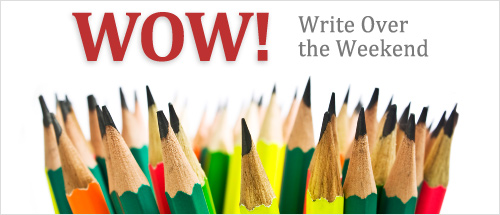 This week's WOW prompt is – 'A World Without Internet'
Internet today is one of our basic needs after food, shelter, education and money. Without the Internet, you wouldn't even be reading this WOW prompt! Most of the world's businesses are conducted over the Internet today. It is also the preferred means to stay in touch with friends, get the latest news, shop and what not! Basically we live our lives in a cocoon of the Internet. We're taking this cocoon away in this week's WOW prompt. Imagine a world without Internet and write a blog post about it. Ironically, we'll be waiting to read about it on the Web!  🙂
Remember, you have time only till Sunday midnight to submit your blog posts and have a chance to get the WOW badge!
Include this code:
This post is a part of Write Over the Weekend, an initiative for Indian Bloggers by BlogAdda.
Good news! There is now an easier way to submit your WOW entries, so just click on the submission link below for your WOW entry to be considered valid.

Every weekend, we give creative writing prompts for you to write blog posts on! Hope you enjoy our creative writing inspiration for this week. 🙂
All those who are featured in WOW can now flaunt the WOW badge on your blog. Download your badge now!