When we think of global issues, things like war, terrorism, atrocities against minorities come to mind. These are humongous problems no doubt, and we need to add pollution and global warming to this list of problems. We have data to prove that the rate at which we are polluting the Earth and using up the world's natural resources is not sustainable in the long run, and finally world leaders are sitting up and taking notice instead of brushing the issue under the carpet.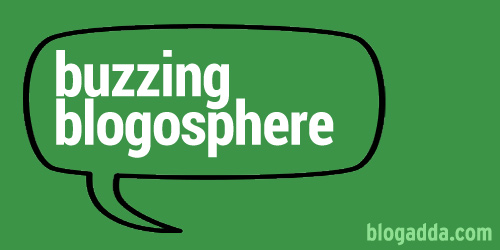 When we are talking about measures to reduce pollution, let's just not hold vehicles and factories responsible. Pollution is a many headed monster, originating from different sources but always attacking the health of humans and the environment. It is our collective responsibility to tackle the pressing problem of the day. Kijaana tells us 7 roots of pollution we might not have realized.
As humans we tend to be resistant towards change. Whether it is we who bring in a change or we become a part of a process initiated by someone, sustainability is a hard nut to crack. Hence we have laws everywhere that alert, guide and direct us. Environmental laws in India are not powerful enough to counter the damaging effects of pollution. Meghna Tare talks about how deep the problem of compliance is and how should that be addressed.
Delhi is India's capital and we won't be mistaken if we call it India's pollution capital as well. The Delhi High Court has equated the city to a gas chamber and asked for solutions that are comprehensive and can be implemented. Dheeraj Sanghi shifted to Delhi very recently and could not stop talking about the topic on his blog. The odd-even formula is obviously not as simple as it sounds, as every rule has 2 sides. Dheeraj gives his take on how the odd-even car formula will or will not help in taking Delhi pollution down a notch.
India and China are the world's most populated countries, and it is no wonder that some of the world's most polluted cities are in these countries. WHO has listed out 20 of Indian cities as the most polluted ones and yet the Chinese city of Beijing is under global focus for its alarming levels of pollution and the extreme steps its residents have to take to save themselves from pollution's ill effects. India's capital Delhi is also neck to neck with Beijing when it comes to being threatened by pollution. Lisa Jerrum shares her insights in her blog post.
The recently held 2015 Paris Climate Conference saw India talking actively on climate change. These talks also focused on food systems and cultures across the globe that are also the victims of climate change. We came across Radha Gopalan who is an environmentalist as well as an activist. She tells us what India stood for in the conference in her precisely written post. She has listed some of the key points and discussed them in detail.
While studying in school, little did we know the economics can also be misleading. We are talking about the approach of economics that tends to generalize the health of a nation through some terms like micro, macro and GDP. Industrialization has brought many dangers for the environment with it. Binu Mathew talks about his visit to a village which gave him some useful insights.  
The currently implemented odd-even car rule has been met with mixed reactions with some people loving the free roads in Delhi and some ruing the fact that they can't drive on half the days in a month. The rule comes in light keeping in mind the state of environmental emergency. But we live in India where decision making is a messy process especially in Delhi which is still fighting for its identity of statehood. However according to Gulzar Natarajan, this initiative is a light in the darkness if we enforce and improve it on a consistent basis.
Here is a post with some encouraging action plans that India voiced out in the climate change talks held in Paris. Anjali Jaiswal and Meredith Connolly are giving us 5 reasons why India has an action oriented approach towards climate change. This is something we can look forward to and involve ourselves into very actively to see a safer and a greener environment.
Lastly let's talk about a remarkable solution that can reduce the carbon footprint in a great way, after we see some of the encouraging facts and statistics. Generating power from solar panels is something we all know about. We've learnt all the theory there is to know about this renewable source of energy, but putting it into practice is a long, arduous process. Here are 3 ways in which having solar panels installed on the rooftop of every Indian household can be a big gift to environment by Welspun renewables.
This brings us to the end and we already feel charged to take up the protection of Mother Nature against the harm of pollution and unsustainable greed. If you have any valuable or interesting insights on the article or the topic, share them with us in the comments below.