We pride ourselves on being Indian bloggers, but blogging is a game changer in many countries other than ours. This point was made quite clear during Rezwan Islam's session during #WIN15. Rezwan is one of the most prominent Bangladeshi bloggers, and his work has contributed a lot to opening up the world's view about Bangladesh.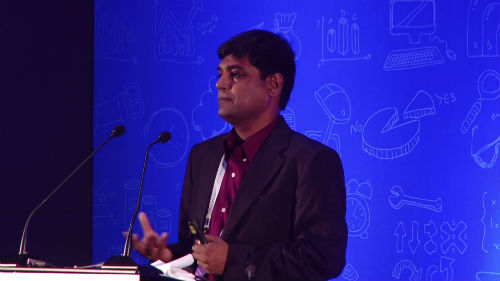 Rezwan spoke about the power of blogging, how bloggers could bring about social change and even revolution when they came together. It is not the best time to be a blogger in Bangladesh owing to the attacks on bloggers by extremists and accusations of blasphemy on them. Rezwan talked about this issue and also gave the audience an insight into the passion that Bangladeshi bloggers have for expressing themselves through blogs. According to Rezwan, it is very easy for us to support a cause on Twitter or Facebook, but it is only through spreading information that issues can be solved, as seen in many countries.
Once the audience was convinced about the power they had to bring about social change, Rezwan gave some very useful tips on how to become a better blogger. Want to know what these tips are? Watch the video below!
We hope you enjoyed Rezwan Islam's talk and took away some good things from it. We would love to hear your opinion on blogging in the comments section below!