#WIN15 was an event that got together the best of people from digital marketing for sessions that could pave new ways for bloggers and brands to work together. After Ashok Lalla's #WIN15 session video (which we're sure you have watched) let's take a look at what Prashanth Challapalli, Sr. Vice President & Digital Head, iContract has to say about offering the best you have to brands.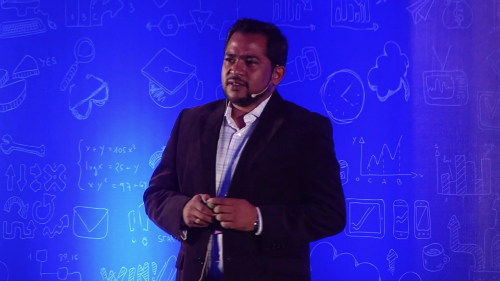 Prashanth Challapalli is a veteran of the advertising and digital space in India. He heads iContract. Previously, he started and built one of South Asia's most respected digital agencies, Jack in the Box Worldwide. He is a Campaign India A-lister, a LinkedIn Power Profile Influencer and has been named by Impact Magazine as one of the 100 most influential people in digital in India.
Prashanth's session was a clear and concise summation of what brands stand for in today's time, and how bloggers can offer personalized benefits to brands. Prashanth's talk came from a place of great experience, which was apparent in every sentence of his. He is of the opinion that nowadays people care about content and not the channel. Brands exist in the online space because their target audience is online.
The session gave us the very intriguing idea that people aren't too fixated on the product, but are more interested in what their personal needs and interests are. In the same way, bloggers should offer value to brands only in domains that they are experts at. Pretty different thinking from theories that ask you to offer entire bouquets of services to brands, right?
Click on the video below to watch Prashanth's session and to know which are the three most important questions that brands and bloggers both should ask themselves.
Subscribe to BlogAdda's YouTube channel for more such insightful and amazing videos! And don't forget to leave your comments about the video!