The Chennai floods have managed to bring people together to help the victims like never before. Everyone from celebrities to corporates and common people are stretching their limits to send help and relief to Chennai. Social media is abuzz with helpline numbers, calls for help and heartening stories. But this was not the case a few days ago. Chennai has been flooded since 13th November and has been lashed by rain even before that. This 'story' didn't find its place in the national conscience till it went viral on social media. But once it made the headlines, everyone came together to make sure that rescue and relief efforts reached the right places. Let's take a look at what the Blogosphere had to share about this tragic occurrence that has claimed hundreds of lives and swallowed normalcy for thousands of families.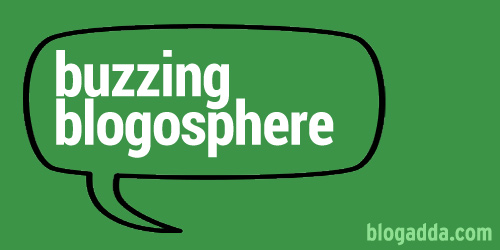 Let's start the post with some details of what happened. The floods might seem like a sudden or random event but the build up to this tragedy has been happening for quite some time now. What seemed like a situation under control suddenly seemed insurmountable. Tejas Mehta, a reporter, described the first impression of the Chennai floods thus, "The main road leading to Chennai city from Sriperumbudur is in shambles with massive potholes and the first layer of tar now eaten by the flowing waters. The surrounding suburbs have no electricity or hotels rooms. For several hours we looked wanting just a single room but failed. Finally, only at 130am over 30km away from the city, we managed to get a roof over our heads. Most roads in low lying areas of Chennai are still flooded. Thousands are still stranded in their homes. The Cooum and Adyar rivers are in spate. Almost 35 lakes are overflowing. As we crossed a bridge over the Cooum, the waters were still swelling though the rains have largely abated. The Chennai airport will remain shut until December 6.
When a tragedy of such proportions strikes, all we see are numbers. 300 deceased, lakhs displaced, thousands rescued and hundreds more trapped in the waters. But for every person who is stranded or searching for a loved one desperately, the tragedy is deeply personal. Here's a personal account from Anamika who had been stranded during the scary flooding – The road is almost dry and there's not a single car to be seen. It is like some other day.
Phew. Just ten more minutes, I say and take that turn at NIOT at full speed. Only when I'm almost window deep in water do I realise that this isn't a Red Sea that I can part. I don't know what mad force takes over me, but I reverse without stopping the engine, reverse all the way to the flyover where I stop and open the door to let the water out. I pick up my phone from the water, it is dead. My ATM card which had fallen from dashboard washes away. I tremble continuously for the next five whole minutes.
The Indian Armed Forces are the pride of the nation and they never fail to rise up to the occasion come sunshine or in this case, torrential rain. Our men in uniform always prove why they are one pf the best armed forces in the world not just because of their discipline, but also because of their spirit of not leaving a single civilian behind. Take a look at this blog post and feel your chest swell with pride.
It is said that in crisis, the true character of people is revealed. If that's the case, then we Indians have impeccable character. We can safely claim this because Indians from all quarters came forward to help the victims, without wanting anything in return. It is these stories that restore our faith in humanity. Tanaya Singh from Better India shows the silver lining to this dark cloud. She says, "Schools, colleges and offices remain shut, train and air services have been cancelled, telephone connectivity is lost – the city has basically came to a standstill.In such a situation, it is very important for people to help each other out. And they are doing so in some amazing ways. Standing strong against the heavy downpour, these Good Samaritans did not miss out on any opportunities to assist. This is our chance to thank and salute the selfless people who are doing their best for their fellow beings, while being in the middle of a crisis themselves."
Think corporates care only about making money? Think again. Many companies showed their magnanimous side during the Chennai floods by going out of their way to send relief and by spreading the word about important numbers. Check out how these 11 startups are coming together for Chennai, and pitch in if you can.
Team India dedicated their series win over South Africa to the victims of the Chennai floods and the Indian Armed Forces. Ajinkya Rahane and Ashwin also dedicated their Man of the Match and Man of the Series trophies to the Chennai flood victims. Even before the series win, cricketers came out in support of those affected by the floods. Take a look at some cricketers' reactions on CricBuzz. "Opener Vijay said he rues not being with his family at this hour but remains hopeful of things normalising sooner than later. "The togetherness of the people was unbelievable. It was motivating for me. I hope everybody stays strong and pull it off together. Things will be back to normal soon. I wish I could be there with my family at this particular moment. Their strength is giving me the energy to do whatever I am doing in the match," Vijay said." 
Celebrities are using their clout on Twitter to give people relevant information about relief centres, helplines and information about stranded people. You don't have to be a celebrity to help the Chennal flood victims. Gokul Suresh (Whatfix.com) lists down 9 ways in which you can help. "Chennai and various parts of the state of Tamil Nadu are reeling under the brunt of nature's fury. The destruction that the rain and floods left in the way is recorded on the Twitter hashtag #ChennaiFloods.
While many debate the cause(s) of the flood and the lack of infrastructure to deal with such an unprecedented event. Many individuals, startups, NGO's and companies have launched initiatives to help and donate to Chennai. We are going to highlight 9 such initiatives that you can support."
We already told you that the Chennai floods brought out the best of human spirit and cooperation. The help that reached Chennai was not just for humans, but also helpless animals that couldn't escape from the floods. Many heartwarming stories of people rescuing our four legged friends came to the fore, like this one – "Floods in Chennai have caused more misery to animals than humans. The stray cows, cats and dogs in Chennai have nowhere to go. The incessant rains have left them without food and shelter. Plenty of Good Samaritans are individually trying to do their best for the poor creatures. From feeding them, bringing them home to calling the concerned animal rescue groups, the people are aware of the helplessness of animals and taking action to ensure their wellbeing while their own life is going through uncertainty brought by heavy and unremitting rainfalls."
The news and heart rending images of the the flooded streets of Chennai are everywhere. It is natural that kids in our home will ask you questions about the flood when they read or watch the news about Chennai floods. In the face of such a tragedy, do you gloss over the details or speak the truth? Kids Stop Press has this to say – "Show them images of helicopters distributing food and planes airlifting people to safety. Maybe you can talk about just how brave the men and women are who reach out to offer help. Ask them how they would like to help. Maybe they want to donate some of their things to help those in need. Ask them what they would be willing to part with for people in Chennai. Follow through and find a place you can donate things to."
What next? This is the obvious question now that the waters have abated. It is imperative that we take steps to prevent such incidents in the future, especially since experts are convinced that these floods were caused by wanton development and human greed. But the good news is that since the destruction is man made, the prevention is in our hands too. Divya Spandana writes an elaborate blog post about the possible conservation steps we can take. Here's an excerpt – "A third aspect is conservation – of our green cover, and of our water sources through stronger policies in favor of watersheds and water harvesting. The government is going in the opposite direction in this regard, targeting, for example, areas with green cover of only over 70% for conservation efforts, from the previous 40%. This shift makes much of India's green cover vulnerable to deforestation, and will make us even more susceptible to erosion and droughts."
The Chennai floods are an event of unprecedented loss and devastation, but once the flood waters have reduced, we can find a lot of lessons in the rubble. It is up to us to take these lessons and mould our future in such a way that we not only avoid such environmental disasters in the future, but also develop cities and industries that are sustainable in the long run. This planet is the only home we have, and it is our duty to Mother Earth and ourselves to maintain the environmental balance even while thinking of progress.
What are your thoughts on the Chennai floods? Tell us in the comments section below!