Sunday is a day synonymous with celebration and relaxation. The day we wait for all week and then dive into as soon as it arrives. Everyone has a different way of spending their Sunday. Some laze around, some visit malls for some fun and shopping and others prefer to take off for a short trip out of the city. What does your Sunday Treat look like?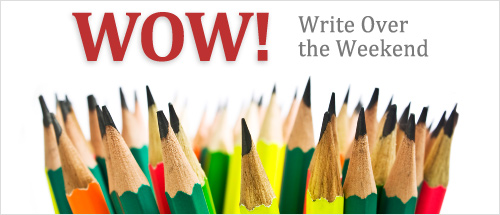 This week's WOW prompt is – 'A Sunday Treat'
A Sunday well spent calls for a week well begun. After all it is that one day that we get to see our family, friends and all the fun together. Our this week's prompt is all about the best Sunday treat you can have. It could be about food, travel, adventure or even making someone else's day with a great gesture, but something tells you that 'the day couldn't have been better'. Fictional accounts are welcome too! So wear your thinking hats and pen down your best Sunday treat. Who knows, the Universe might just read your signal and gift you a Sunday treat!
Remember, you have time only till Sunday midnight to submit your blog posts and have a chance to get the WOW badge!
Include this code:
This post is a part of Write Over the Weekend, an initiative for Indian Bloggers by BlogAdda.
Good news! There is now an easier way to submit your WOW entries, so just click on the submission link below for your WOW entry to be considered valid.

Every weekend, we give creative writing prompts for you to write blog posts on! Hope you enjoy our creative writing inspiration for this week. 🙂
All those who are featured in WOW can now flaunt the WOW badge on your blog. Download your badge now!