Diwali is a time to indulge, be with loved ones and to revel in the festivities. What it is not is a time to cough, get smoke allergies and spend your time worrying about the increasing level of pollution in your surroundings. The good news is, it is absolutely possible to enjoy Diwali without the resulting pollution. That is why we're asking you to Go Green this Diwali with these DIY projects! Click on the titles for the links.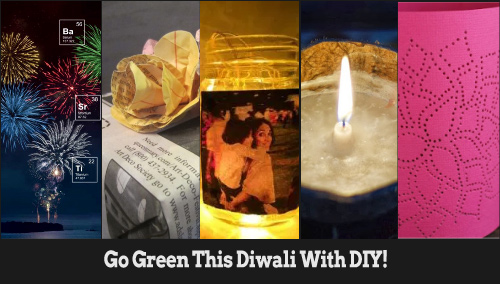 1. Why No Crackers?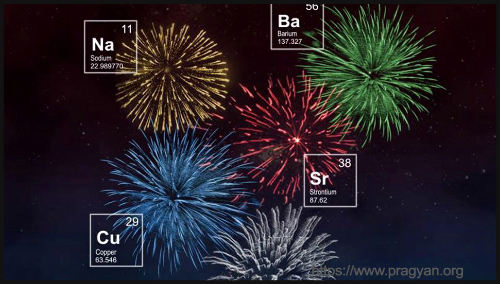 We can hear you saying 'But it's Diwali!' 'It's tradition to light crackers!' 'Diwali comes only once a year!'. Yes, we know everything from buying your favourite crackers in the given budget to bursting them gives you a major thrill, but let us lawyer you with science. Go through this blog post about the effect of smoke and dust on the environment, and more importantly, on your lungs. After that, you're free to make an informed decision.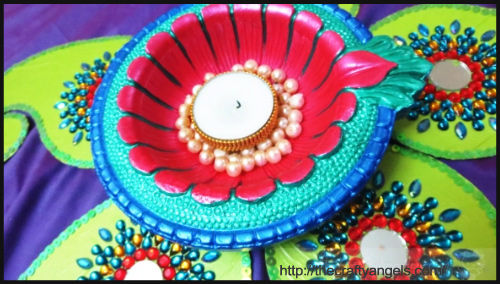 The fun of Diwali is being together with your family. Make your time with family a fruitful one with this project. Paint your own diyas with your little ones or your spouse, splash a little colour on them for fun (you didn't get the idea from us) and decorate your house with the diyas you have painted in your favourite colours. Your conscience will be happy too, because the basic earthern diyas that you'll be using are good for the environment and the artisans making them.
3. Make a simple tealight a diya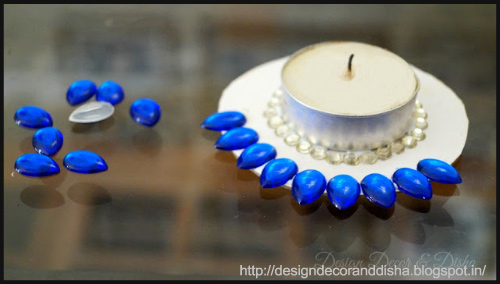 Painting not your style? Then go back to school and employ the skills learned in your craft lectures. All you need is a little cardboard (you can use thick recycled paper) and some rhinestones or other decorations of your choice and some helping hands. These beautiful tea lights will light up your Diwali without firecrackers.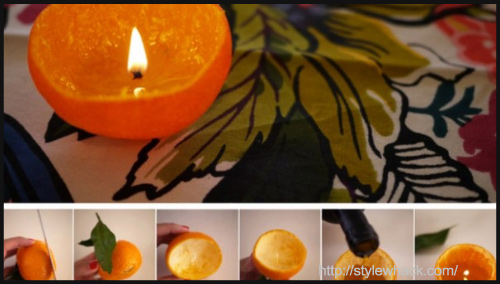 Once you see the green way, it's quite difficult to go back to polluting ways. And not just diyas, there are many other Diwali rituals that can be made nature friendly with just a little thoughtfulness from our side. From your gifts to your budget, let the green seep into your Diwali this year.
5. Actions speak louder than firecrackers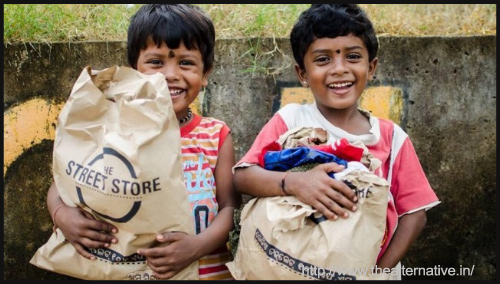 Change begins at home, but it can and should spread to the whole community in no time. Involving your friends, neighbours and some organizations is a great way to make sure that your Diwali spreads happiness to not just your home, but to your larger family, i.e., the society too!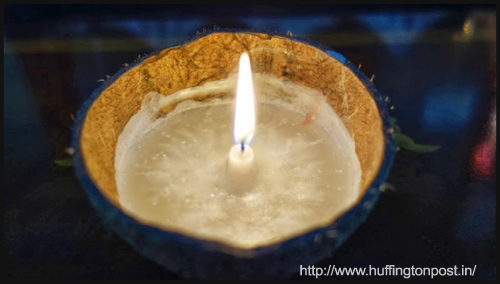 We think we have gone cuckoo over the sheer variety of diyas that you can make at home with minimal efforts. WHY HAVE WE SPENT SO MUCH TIME IN SHOPS BROWSING FOR THE PERFECT DIYA TILL NOW? Now we've decided to just take a peek into our kitchen or our drawer of knick knacks to make the perfect diya to make our friends go Ooh! and Aah! about these unique diyas which they couldn't find in any shop. Ha!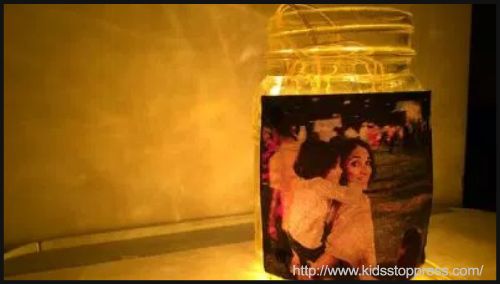 No no, please don't send someone to picket in front of our office, we just mean employ kids GAINFULLY this Diwali. Children are a bundle of inexhaustible energy during holidays and if they take a break from shooting around like a rocket for a while, you can pin them down to make these beautiful creations that will bring a smile to your face throughout the year, not just during Diwali.
8. Last minute guide to lighting your home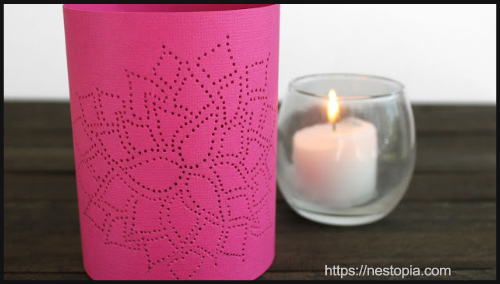 The reasons can be endless. 'Shops closed by the time I got free, lights were too expensive, I didn't like any of the designs', etc. But not having diyas on Diwali day is just not done. In that case, we have some ideas for last minute diya making. Trust us, they will be ready in a jiffy and win you many compliments this festive season. Please try them at home.
9. Make Diwali happy for babies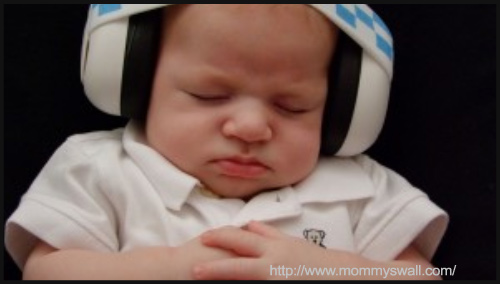 A baby in the household adds an extra dose of excitement to the festive proceedings. We love dressing them up, cooing over them and taking a million pictures. But it might not be a very happy time for the little ones, as they don't know what to make of the sudden ear shattering explosions, smoke and can also be injured by the diyas lying around within easy reach. Here are the tips that will ensure that your child's Diwali is just as happy and safe as yours.
10. Celebrate a different kind of Diwali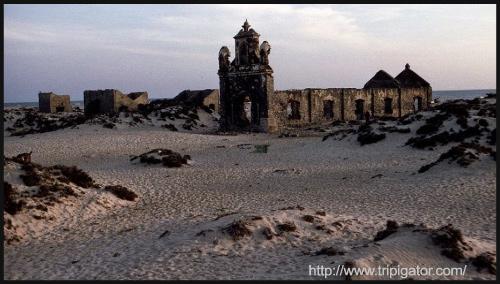 There are people who love the hustle-bustle and energy of Diwali, and revel in all the noise and sparkle. Then there are some who want to get away from it all, wishing for nothing more than a night under the stars that shine brighter than any firecracker. If you're a part of the latter tribe, check out some places that might be the perfect destinations for you to bring in Diwali, away from smoke and noise of the city.
These were our tips to help you celebrate a sustainable and green Diwali. We definitely don't want to put a dampener on your Diwali excitement, the purpose is only to ensure that our future generations also get to celebrate Diwali in a happy and healthy manner. Diwali is a festival of lights, and we hope that it lights up your life with happiness, success and fulfilled dreams. Have a happy and safe Diwali!