According to our school geography lessons, this part of the year is autumn season in India. But the on ground reality is that most cities in India have just two seasons – unbearably hot and slightly bearably hot. That doesn't mean we cannot rock Autumn-Winter fashion and recreate the pretty pictures from magazines! Leather is a classic. The luxury and feel of leather cannot be described, just experienced when you slip into a leather jacket or leather shoes, or carry a timeless leather bag.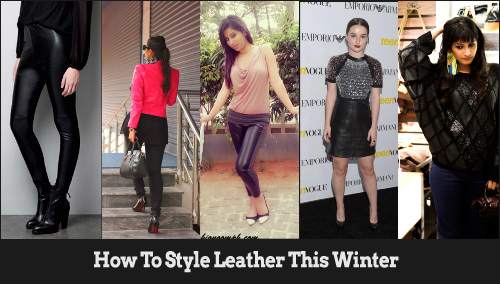 Leather can a part of your life and wardrobe regardless of whether you're a biker chick, a fashionista, or a girl who loves floral prints. From jackets, to shoes and bags, there is so much to explore with this edgy yet sweet fabric. So close your eyes, imagine that nip in the air and check out our 10 ways to trend leather this fall.
1. 3 leather trends to experiment by Tanya Virmani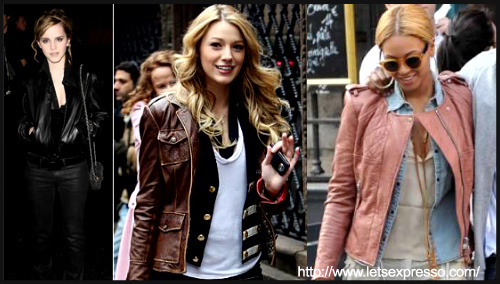 Leather jacket, pants and shoes are the three easiest ways ways to experiment with leather. It is because you can find them easily in your nearby market place and are easy to pair with pieces already present in your wardrobe. Invest in some good quality leather products in classic colours and they will surely be your best friends for years to come.
2. Skirting Around with a leather Jacket by Shaily Khera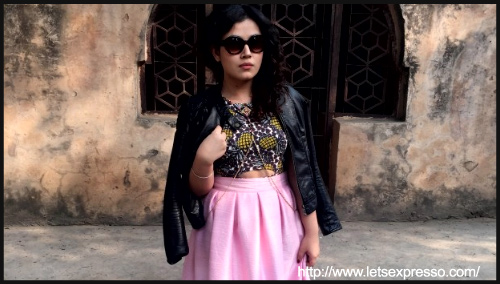 Skirts and leather make for an amazing combination. The femininity of skirts and the cool factor of a leather jacket are just made for each other. A well fitted leather jacket can brighten your outfit at any time. From ankle length to knee length and mini skirts, a leather jacket will add oodles of attitude to your outfit. Go try it out!
3. Styling leather by Shalini Chopra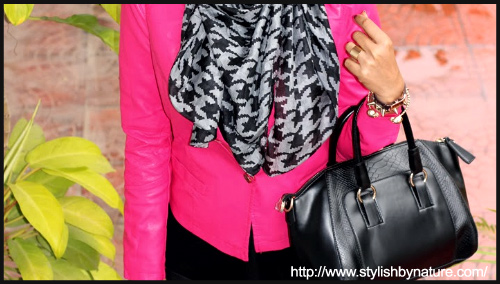 Who said leather jackets need only be in black, grey, or a similar 'serious' colour? Leather can add that much needed pop to your outfit, if you're bold enough to carry off a fun colour in leather. Another amazing addition to your wardrobe is a houndstooth print. Its versatility can make you look edgy or formal, based on how you style it. Together, leather and houndstooth make a dream team!
4. Leather styling tip for fuller thighs by Gia Kashyap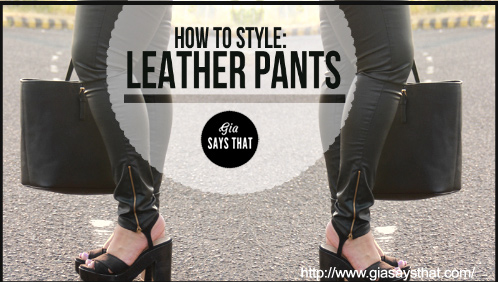 We agree that all advertisements and magazine spreads that show leather pants adorning slim legs. But most of us have 'real lady legs', which are just as beautiful as the ones on hoardings. So be thigh proud, and strut those leather pants that you've been lusting after. How? By reading this blog post of course.  
5. Leather style tips for summer and spring season by Tanya Mahendra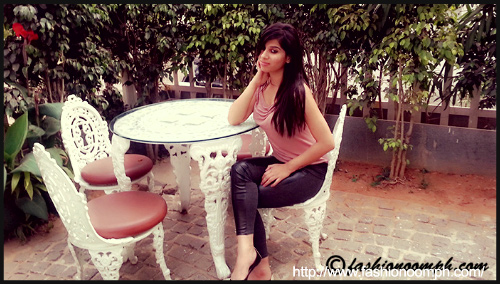 Bright colors and prints are very much in. So go out there and explore your moods with different leather bottoms. From leggings and pants, to shorts and skirts, you can choose depending upon it being a day or a night look. Leggings can give you that extra room to play it up with cool tops and tunics that suits all seasons.
6. Leather, animal prints and more by Abhilasha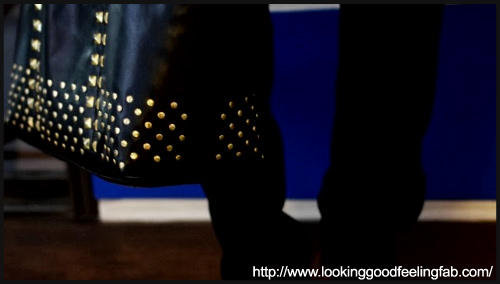 Winters pose one big challenge – how to make sure each day  you pull out an outfit that is stylish, trendy as well as keeps you away from the cold. Stop staring at your wardrobe in search for inspiration. The best way out this season, is to stock up on different pieces of leather in prints. Choose to pile up on tops, pants, scarves, dresses in floral, animal and other prints so that your options are wide for each of those wintery days.
7. Leather outfits to try by Divisha Mehta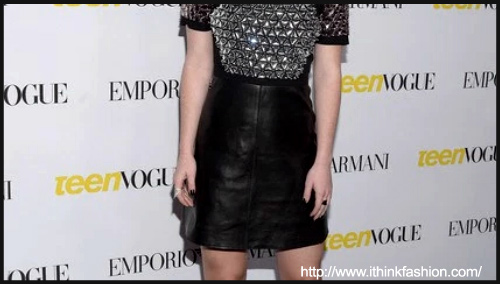 Now if you are wondering about carrying off leather this season, then let us tell you, it is not that difficult. There is so much to experiment and explore that you will find enough to go along the season. If that doesn't work, check out these celebrity outfits and make them your virtual stylists.
8. Leather trends for biker chic by  Mansi Kohli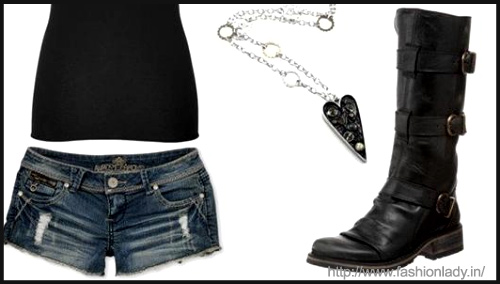 If you have a personality of a bold, biker chick then leather is for you, irrespective of the season.. All you need is the right leather outfit for you. There are more than enough options in the leather world to bring out that uber, bold and sporty chic out on the ramp. So play up with leather in chunky accessories, boots and more.
9. Leather everywhere by Pranita Mehta.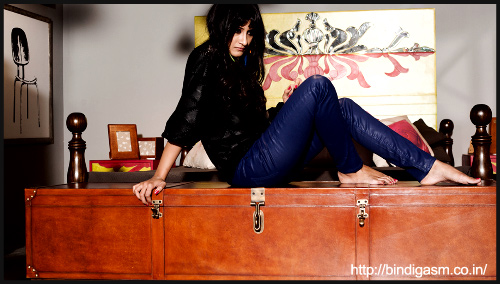 Leather is an eye catching material, and you will always stand out in a crowd when you wear it. In many ways leather is timeless and not a trend that will fade away. But leather is a material that can not only enhance your body, but your surroundings too! Check out some leather trends beyond the world of fashion.
10. Embellished leather pants by Neeti Gadodia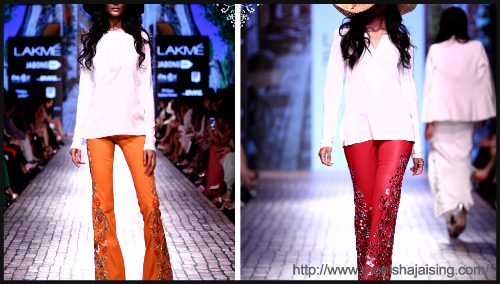 Are you thinking of sticking to plain leather to be fashionable yet safe this season? Think again You can break the rules as prints, embellishments and cutouts are trending right now. Embellished leather pants are a new entry in the fashion world and if you are thinking of wearing something new this season then you can try this trend out in place of traditional bottoms. From colours, patterns to designs, this is your best bet to look more classy during the festive season.

We have managed to delve into the cosy world of leather, but there is much more to be explored. There surely are more secrets to styling leather, and if you have any, please pen them down in the comments below, and make the world a more stylish place!