'Wealth is the ability to fully experience life' – Henry David Thoreau
If we ask each of you about your ambitions and dreams, most of them will involve money in some form or the other. Either earning bucketfuls of it or spending shovelfuls of it. Our needs and wishlists are generally too large to fit in our budgets, and we find ourselves daydreaming about getting a lot of money to strike off things on our dream list. How would you react if you got a million dollars?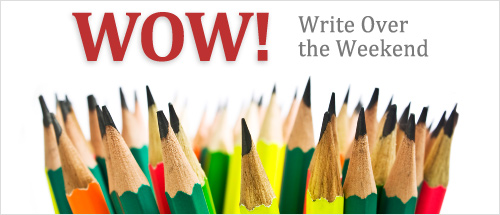 This week's WOW prompt is – 'If I Had A Million Dollars'
Some people dream of luxury cars and villas, some dream of jetting off to exotic destinations for a vacation, and a few people might even think of doing something for the society! What are your thoughts? If you got a got a million dollars, what would you do with the money? This is your cue to go into fantasy land and live out your millionaire dreams. We're really looking forward to traversing these rich dreams with you, so start writing now!
Remember, you have time only till Sunday midnight to submit your blog posts and have a chance to get the WOW badge!
Include this code:
This post is a part of Write Over the Weekend, an initiative for Indian Bloggers by BlogAdda.
Good news! There is now an easier way to submit your WOW entries, so just click on the submission link below for your WOW entry to be considered valid.

Every weekend, we give creative writing prompts for you to write blog posts on! Hope you enjoy our creative writing inspiration for this week. 🙂
All those who are featured in WOW can now flaunt the WOW badge on your blog. Download your badge now!