Our homes are not just places which give us shelter and a sense of comfort, but are extensions of our own selves. That's why it's said 'There's no place like home'. Well, we have just the right tips to actually make your home a place like no other. A place that not only holds your belongings, but also your heart. Read on and get ready to transform your home the way you want. Here are some home decor blog posts you must consider once.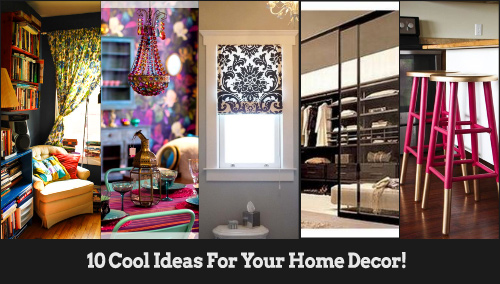 1. Styling With Books by Sangita Aanand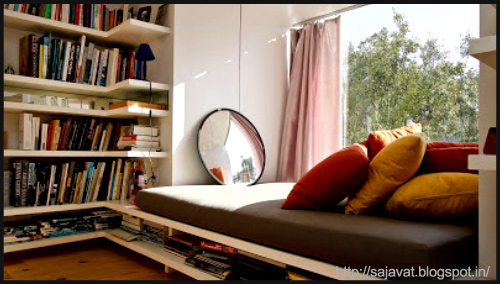 Are you a person who hoards books like they're treasures? Do you see a wall and immediately think of a bookshelf that would look good there? Turns out, books are not just awesome companions to spend your free time with, they also make great accessories for home decor. From using colorful book covers as decoration to sprucing up a drab wall with a fun book shelf, books deserve a place in your home.
2. Wall art ideas that are cute and quirky by HomeLane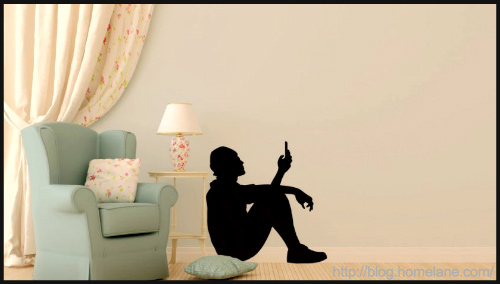 Gone are the days when walls were dressed up with a plain colour. Textured walls were all the rage a while back, but now you can go a step ahead and introduce a fun element in your home with wall art. They can be anything from pop culture icons to abstract art. The best part is that whether you are a student, a housewife or a grandparent, you will find a wall art that will suit your personality and likes.
3. Lamp shades and hues in your room by Garima Chauhan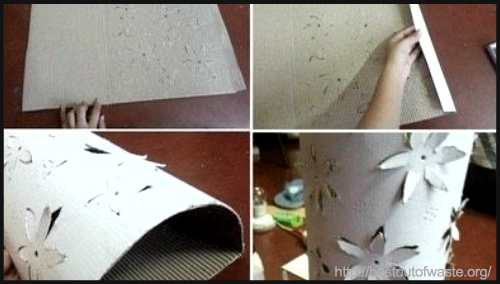 There is nothing that brightens up a room and gives it a cozy feel more than a pretty lampshade. They come in various shapes and sizes, can be vintage or minimal – the choice is yours. So how about gathering the kids of the family this festive season and making a lamp shade that will make you proud every time you see it? Read this blog post and get creative.
4. A Scandinavian look for your home by Tara Nair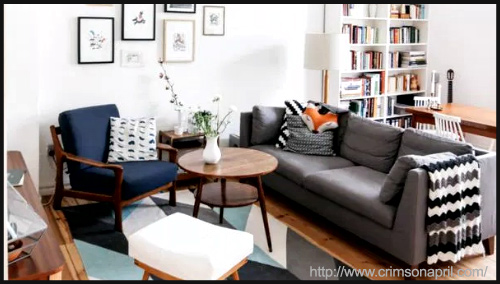 If a classy feel, light colors and minimal accessories in your home is what you prefer then the Scandinavian look is right for you. This look, dominated by white and greys will bring peace to you. Just keep in mind that this is a slightly difficult look to maintain, especially if you have kids or pets in the house.
5. Blinds for your windows by PepperFry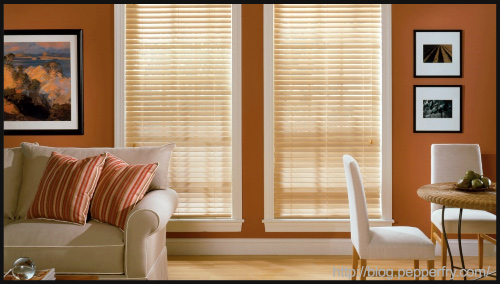 Styling a room is easy if you know which element needs to be highlighted. Windows and the way you dress them up can make or break the look of any room. Instead of cumbersome curtains, you can opt for nifty blinds. They are versatile, extremely useful to keep out the heat or cold, and come in different styles! Blinds are a great way to give your room a rich, elegant and a spacious feel. It adds a touch of style and trend too that will welcome you for a long time.
6. Design tips for your home by MumbaiLandscapersDesigning your own home can be quite the uphill task. There are just so many options, combinations and themes to choose from that it's natural to get overwhelmed. Don't worry about it. We have some design tips that will help you pick and choose exactly what you need.
7. A walk-in-wardrobe by H2Designo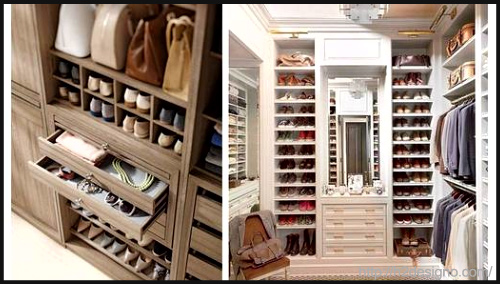 Ask a girl what her dream house should have and a walk-in wardrobe will most probably be at the top of her list. A huge wardrobe that fits all of your clothes, accessories and knick knacks can make anyone feel like royalty. So why not indulge yourself and get a walk in wardrobe for your palace?
8. A Golden House by Rati Agrawal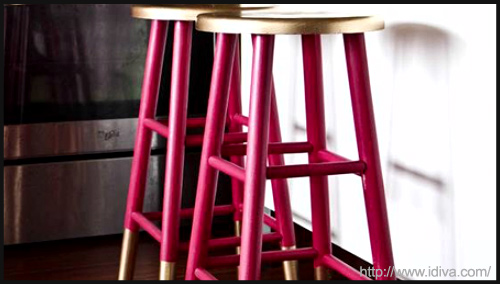 Golden hues in home decor lend a sense of glamour and mystique. It should be the go-to colour during the festive season, and if used in moderation, can find a place in your home forever. Of course, no one wants their house to look like the house of ahem…a certain veteran Bollywood composer and singer, but gold can be your friend!
9. Go For Maximum Decor by Jeslin Joseph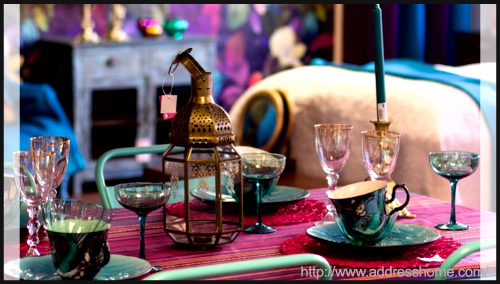 One often finds people giving suggestions of keeping a home decor minimal and simple. But not all of us want it that way. Some love bright colors, magnificent artworks displayed on the walls and a room that looks bright, alive and dynamic. But maximalistic decor doesn't have to look cluttered or like you displayed all of your souvenirs at the same time. Here's your guide to a classy maximalistic house.
10. Ideas for a Man-Cave by Yashraj Shukla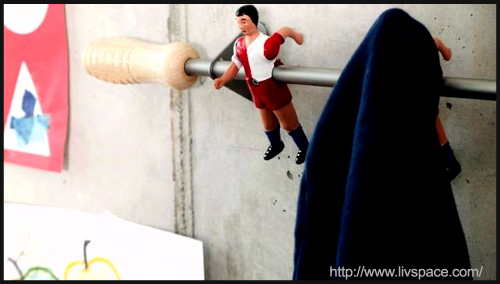 A man cave is the ultimate hideout and hangout space for a man. It is the place where a man can be himself, play his video games, read his books, or indulge in any activity that he wishes to. While a man can compromise on the decor of the rest of the house, he deserves to design his man cave the way he wants. Stuck for tips? We're here to help!
Hope these tips help you spruce up your living space and make your house a place you're proud to show off to your friends and family! Do you have any tips of your own? We'd love to hear about them in the comments section!