India is witnessing a contradicting face of its society that is at any given minute debating its ideologies, committing sinful acts and questioning justice. All at a given minute. Are we a democracy? If you have an idea about what is happening in the country right now, it would be very difficult to justify 'Yes' as an answer to the above question. From animal rights to human rights, from law and order to citizen rights, from safety of women on roads to tackling terrorism, from our food habits to our worshiping habits, we are fighting at all levels instead of embracing our diversity that has gone down in history and glorified for over 2000 years now.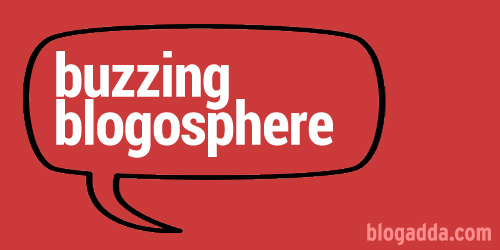 Hurting religious sentiments is not a welcome act in our country. But when did hurting religious sentiments gain precedence over a citizen's right to life? There has been much debate and back and forth about banning beef in the country, and even about the recent Maharashtra government diktat about the temporary ban on slaughterhouses. But this debate has taken a morbid turn with the death of Mohammed Akhlaq in Dadri.
A collective chill ran down the nation's spine over the killing of a man, an old man, a husband and a father who was rumoured, RUMOURED to have stored beef in his house. A 50 year old farmer named Mohammed Akhlaq was brutally lynched by a mob in front of the whole family, his wife, daughter and his son Danish is fighting for his life in the hospital. We must also note his other son Mohammed Sartaj is a personnel of Indian Air Force (IAF). The incident happened in Dadri, U.P.
News channels, politicians, people on Twitter and newspapers – all have a lot to say about this gruesome incident. And why wouldn't they be vocal, after all, this is an incident that threatens the very foundation of the country which is lauded for its tolerance (for the most part). From politicians and leaders justifying the incident (yes, seriously) to the relatives of the accused claiming their innocence, to the shocked family which cannot come to terms with the fact that their neighbors transformed into bloodthirsty killers within hours, there are many voices talking about the incident. Is religion a part of our being or is it about being in parts?
The blogosphere also has its opinion about the Dadri killing, its causes and its aftermath. Let's take a look at some of the things that can be heard in the blogging world.

In his opinion Ravish Kumar, Senior Executive NDTV India says, "We are not understanding what is happening around us. We are not being able to make others understand. The sparks have been spread across our villages. Young men with their half-baked sense of history want me to pose with them for selfies, but are not willing to even consider my appeal that they give up their violent ideals. Our politics has become a collective of opportunists and cowards.
I had gone to Dadri to cover Mohammad Akhlaq's death. On the way back, I felt I was carrying another corpse inside me."

Celebrities too could not stop themselves and came out in open to express. Celebrated and a versatile actor Farhan Akhtar used Facebook to convey his fans to never forget the Dadri incident because of the hypocrisy associated with it. He strongly opined, "Now one would imagine that those who committed this crime are lunatics who have no ability to think for themselves, their lives devoid of any purpose and who therefore cling on to the lamest of reasons, or more specifically, sorriest of excuses so as to give meaning to their own existence. They should be given the harshest punishment to send a message out that this sort of kangaroo justice will not be allowed in our nation."
Blogger Meenakshi Reddy tells how a basic need like food is become a topic of life and death, "What is it about food and the things we eat? What makes some food such a trigger? Think back to the revolt of 1857, when the final straw for Indian soldiers wasn't that they were under a foreign rule—oh no, that was totally fine—but that their guns were greased with pig fat. Just that one fact and mass slaughter of the Brits across the country.
But then, just a few short weeks ago, people threw meat in front of Jain temple, irritated that there was a ban on meat sales in slaughterhouses. Goats with their beady little eyes and long cocker spaniel ears are not sacred (also they're delicious), no one would think of worshipping a chicken (mmm tandoori), even buffalos, the cow's less attractive cousin, get eaten without much of a fuss."
Another Blogger, Aditi Vatsa writes how the citizen is squeezed completely between the silence of the government and regional groups, how the law-and-order in the nation is deteriorating. She further puts an alert on how vigilante groups and extremists organizations are escaping their violent actions under the silence of our ministers and Prime Minister. It is sad to note that government becomes a mute spectator.

People all over are voicing their opinions against this insensitive act.

Blogger The Mango Man describes how the reality of life is become like a movie and an issue of entertainment, "Doesn't this sound like one of those movies you watched in 90s? To imagine this in real-time happening in year 2015 is beyond my imagination.
One of Iqlakh's son is working with Indian Defense, the other one is recovering from injuries in hospital. He is said to be in serious condition. The family does not have any past criminal record. They were just a normal family living a peaceful life in their village.
Then why the hell did Iqlakh get killed?
Was a so-called alleged cow slaughter reason enough, to have led to killing of a man in such a gruesome manner?
I am still looking for answers. I hope you find yours because I am unable to comprehend a sane reason for lynching of an innocent man."
Blogger, History Buff and a Journalist Sapan Kapoor talks about how our leaders in Parliament are in total contradiction with the core issues of our country, Yes, ladies and gentleman, India and Pakistan have the same issues. Welcome to Modi's 'Digital India' where people are killed for merely eating beef, where life of an animal is more important than the life of a human being who had a family, feelings and passions.
In Pakistan, it is the blasphemy law and in India it is beef. One pretext or the other is being used to settle scores, ancient grudges and delivering mob justice while the state remains a mute spectator or sometimes actively takes part in the crime.
It is a pity that Modi has time to take selfies with Americans and Japanese people during his whirlwind world tours but refuses to take a moment to utter a word against this horrible tragedy that has befallen the family of an Indian Air Force officer.
Who is responsible for this crime?
Who has poisoned my country's air to the extent that it has become difficult to even breathe in this climate of hatred?
Whose hands are stained with blood, the blood of innocent people of my India?

Blogger Praveen Shakir expresses the incident in a poetic manner where he compares our lifestyles with that of animals in jungles,

"Suna hai junglon ka bhi koi dastoor hota hai,
Suna hai sher ka jab pet bhar jaaye to woh hamla nahi karta,
darakhton ki ghani chawon main ja kar lait jaata hai
Hawa ke tez jhonkay  jab darkhton ko hilate hain to mayna apne bachche chor ke kauwe ke andon ko paron se tham leti hai.
Suna hai ghonsle se koi bachcha gir pare to sara jungal jag jaata hai,
Suna hai jub kisi nadi ke paani main baya ke ghonsle ka gandumi saya larazta hai to nadi ki rupehali machlian use parosi man leti hain
Koi toofan aa jaye, koi pul toot jaaye, to kisi lakdi ke takhte par ghilari, saanp, bakri aur cheetah saath hote hain
Suna hai janglon ka bhi koi dastoor hota hai
Khuda wanda, jaleel o mautbar, dana o beena, munsif o akbar, mere is shehr main ab junglon hi ka koi qanoon naafiz kar.
Suna hai junglon ka bhi koi dastoor hota hai."

Lastly we take into account the views of journalist Prashant V. Singh on this gruesome incident who sheds some light on how we have come down to use money as a means of compensation for life.
"Rs 45 lakh for Akhlaq's kin; no action against 'beef' eaters
Also, the Akhilesh Yadav government has announced a compensation of Rs 45 lakhs in total for the Akhlaq's kin which has further given a feeling to Hindus that the UP government is shielding people who are hurting Hindus' religious sentiments while rewarding people who committed crime of 'slaughtering cow' and eating 'beef'.
This political turmoil has further divided the two communities after the incident which is being seen as polarisation ahead of polls to avail maximum benefit by the political parties – mainly SP and BJP.
UP is set to go to panchayat polls from October 9. The assembly elections in the state will be held in 2017."
These are just a few of voices that we accommodated. Raise your voice and make it heard for it is definitely meant for someone who needs it.