Most of us read newspapers, or at least skim through them as a matter of habit. We don't look forward to reading them, because they are full of unpleasant news. Well, unpleasant or not, they are an important part of our mornings and we may go as far as saying they help in keeping our democracy afloat. So would you like to write a WOW post about a 'Newspaper Column'?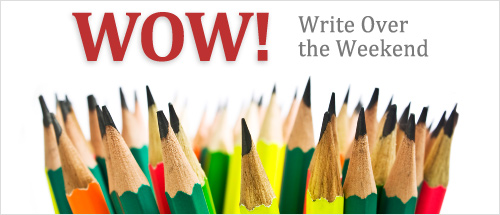 This week's WOW prompt is – 'Newspaper Column'
Write about a newspaper column. Think about an ideal newspaper column – what it would be like. Or blog about what you would write if you were given a newspaper column with a free hand. Or write a blog post in the format of a newspaper column. The stage is all yours!
Remember, you have time only till Sunday midnight to submit your blog posts and have a chance to get the WOW badge!
Include this code:
This post is a part of Write Over the Weekend, an initiative for Indian Bloggers by BlogAdda.
Good news! There is now an easier way to submit your WOW entries, so just click on the submission link below for your WOW entry to be considered valid.

Every weekend, we give creative writing prompts for you to write blog posts on! Hope you enjoy our creative writing inspiration for this week. 🙂
All those who are featured in WOW can now flaunt the WOW badge on your blog. Download your badge now!