"The journey is the treasure." ― Lloyd Alexander, The Golden Dream of Carlo Chuchio
Truly! Today when we look back at what happened on Sept. 20, 2015, we sink in the treasure of thoughts & would want to relive each moment of it again.

The run up to #WIN15 was a journey to cherish. Some days we were in heaven and some days we were down under 40 feet. 🙂
The night before #WIN15, there was a moment when the stage was getting set, when we realized "Oh my, we are just a few hours from #WIN15". How did the time travel so fast? Will everything happen as planned in a few hours? Would everyone go back happy? These were some of the questions running in our mind while we tried to close our eyes to try and visit the dreamland. But who knew that we would be living a dream a few hours from now. 🙂
The stage was all set!
For a rocket to take off or for an event to be a hit, it has to have a bazooka start. No one else could have provided us it better than the supremely talented & everyone's favorite, Siddharth Kannan!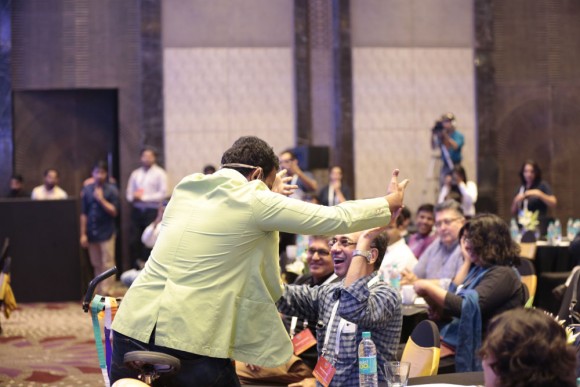 #WIN15 kicks off in style!
The Warp and Weft of Storytelling is an art which Lakshmi Pratury has mastered. Storytelling is a very integral part of blogging and we think Lakshmi did a fantabulous job to start with.
Everyone has a story to tell and your favorite adda has one as well. We relived the BlogAdda journey through this video.
Blogging can make a difference in the society and we had someone all the way from Australia to speak on the same. Rezwan Islam, Regional Editor for South Asia, delivered a talk which many will remember for the content.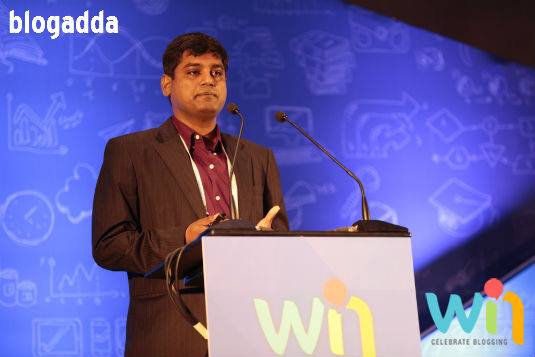 Blogging and India! We had someone who has been doing this right from the start. He has lived the journey & he was at #WIN15 to share his story right from his days at Contentsutra to being the Chief editor of Huffingtonpost.in. Sruthijith KK, became the ladies favorite after this talk. 😉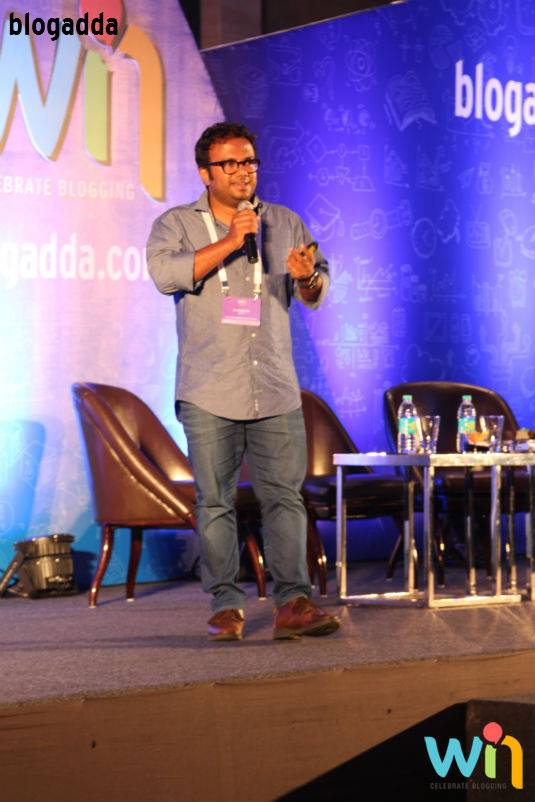 The next session could be summed up in this tweet.
Because I was not going anywhere in life, I decided to go everywhere says @ajayjain #travelblogger #win15 @kunzum pic.twitter.com/Vbb2yFSG0d

— deepti asthana (@deeptiasthana) September 20, 2015
Ajay Jain was at his effervescent best and when one of our star speakers says this, it validates the same.
Listening to @ajayjain talk about his @kunzum story. Inspiring to say the least. Glad I came @blogadda #WIN15 @JWSahar — PrashanthChallapalli (@GaulinChief) September 20, 2015
We missed Krish Ashok who was unfortunately not able to make it but he has promised us that he will do something much bigger and awesome for us very soon. 🙂
What happens when Gods go crazy?
We let Manisha Lakhe say it in her own words. 🙂
duo tha brought the house down at #WIN15 @anaggh and @jhunjhunwala pic.twitter.com/Wkxuynsf61

— manishalakhe (@manishalakhe) September 20, 2015
Prashanth Challapalli, set the storm amongs brands & agencies and Taarini NB summed it up so well.
"Digital today has become behaviour." – @GaulinChief. This statement couldn't be more true! #WIN15 @blogadda pic.twitter.com/YSi6y3XUCC — The Potpourri Girl (@TaariniNB) September 20, 2015
What happened at Ashok Lalla's session? Ashok would want to tell you using Radhika's creativity
A first for me! Someone in an audience sketching a summary of points from my talk. Thanks @crazyradical! #WIN15 pic.twitter.com/eQi2u3W4k9

— Ashok Lalla (@ashoklalla) September 20, 2015
We remember the conversation that we had with Harini Calamur before the event where she said, she will use the PPT for reference only and here she was with one of the fun sessions at #WIN15.
And we have the cutely technologically challenged @calamur throwing light on the evolution of communication. 😛 #WIN15 pic.twitter.com/uXmF74tGeU — The Potpourri Girl (@TaariniNB) September 20, 2015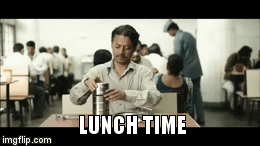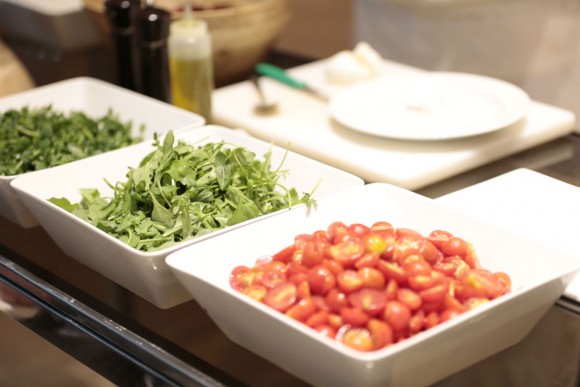 Right after lunch, a workshop by the supremely talented Archana Doshi & Nandita Iyer in one segment
Food blogging workshop by @archanaskitchen #win15 @blogadda pic.twitter.com/mhEGJJqgrn

— Pallavi (@WoMod) September 20, 2015
.@saffrontrail talks about monetising your blog & what goes into it. #WIN15 @blogadda pic.twitter.com/8x2vvMcs0J — The Potpourri Girl (@TaariniNB) September 20, 2015
And the return of Ajay Jain for the amazing workshop on travel.
Listening to @ajayjain at the travel workshop @blogadda #win15 pic.twitter.com/l03LMovyGR

— Megha J (@travelling_is_) September 20, 2015
What happens when @YoutubeIndia head of Content, Satya Raghavan conducts an amazing workshop?
.@satyarags address to the questions by bloggers after the #VBlogging workshop at #WIN15 pic.twitter.com/COVsXpdADZ — BlogAdda (@blogadda) September 20, 2015
Writing as an emotion! Who else to talk better than Natasha Badhwar!
Secrets of penning down our emotions being revealed layer upon layer by @natashabadhwar #WIN15 pic.twitter.com/dE8ydPOMUy

— Travel Journal (@diipti) September 20, 2015
The evening was set abuzz with Awards. The gorgeous Priya Adiverkar, one of the award winners does a jig.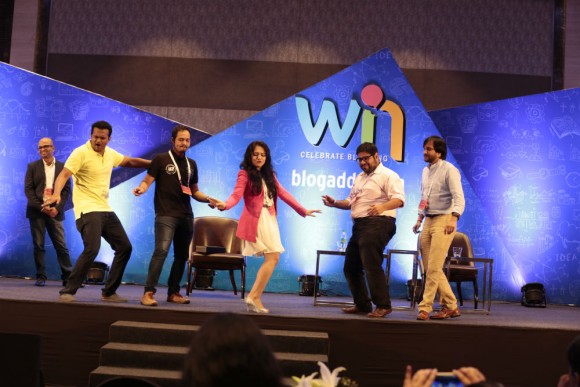 The highlight of the evening and the moment we were waiting for, "The Game of Blogs" launch. The star guest of the evening, Suchitra Krishnamoorthi was in conversation with Natasha Badhwar.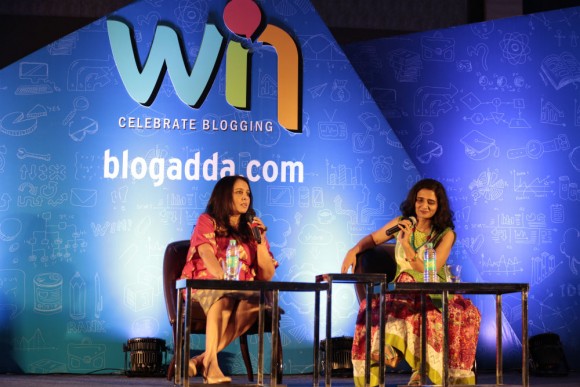 And then the launch happened!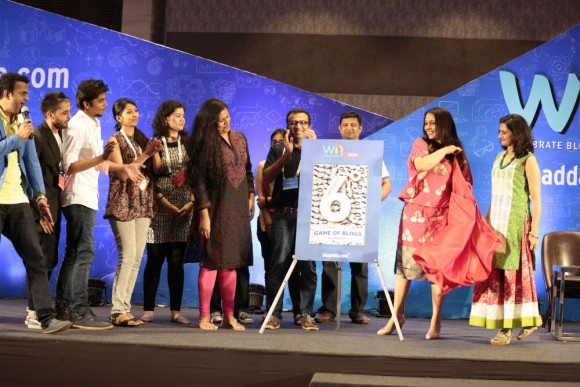 The authors of Game of Blogs – All Smiles! Congratulations guys!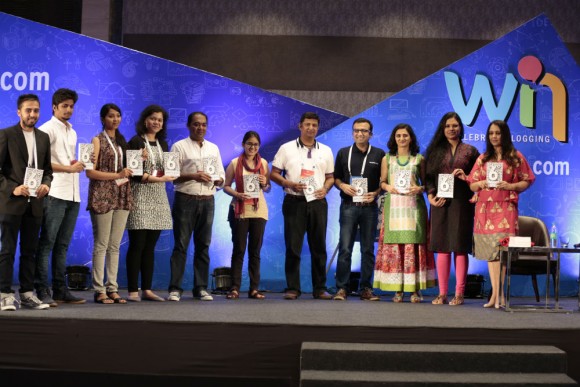 And then we got moist.