It is magical to wake up everyday of your life in a dream home. This surely is a priceless possession, we know. So we had our lovely Godrej Interio #HomeCanvas activity where we invited bloggers to talk about their dream home. Whether it is the styling, colors, design, look or the layout, your home is truly a place where your heart is. Our bloggers sent their ideas of a dream home to us in blog posts and it is now time to announce the winner of the #HomeCanvas activity.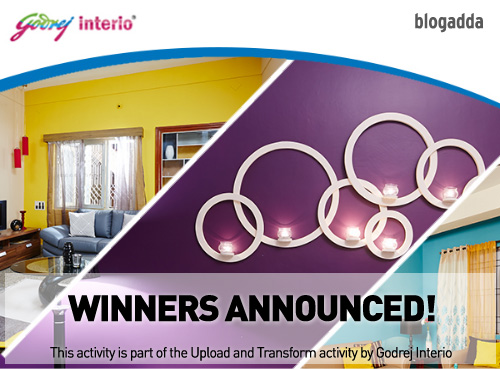 The blogger who gets a chance to get a room transformed by the Godrej Interio experts is…
Enjoy getting the perfect room Alok!
The 20 bloggers who win vouchers worth Rs. 1,000 are as below:
1. Pulkit Verma
2. Katie Nathan
3. Tanvi Desai
4. Jhilmil D Saha
6. Aritra Chakrabarty Sengupta
8. Sarthak Brahma
9. Oindrila De
10. Harika Bantupalli
11. Aditya Manchanda
12. Anand Kathari
13. Vineela
14. Ruchi Verma
15. Roma Gupta Sinha
16. Ruchita Shah
17. Shalini Digvijay
18. Manasa Tad
19. Kunal Chheda
20. Nandini Deka
A big congratulations to all of you!  🙂
Check out the winners at the #WIN15 Blogger Awards & Conference to know it all about the grand event.