The 24 hours of time span has a lot for us. We rarely make out time to nurture humanness in and around us. Not that we do not want to, but we have not prioritized it or we can say 'we do not get the time for it'.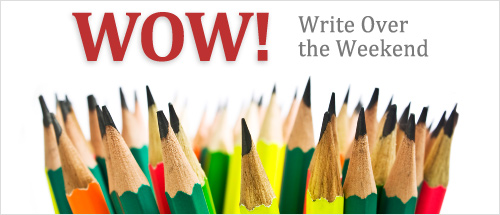 This week's WOW prompt is – 'Missed Connections'. It might surprise you to know that unknowingly too we are only making connections. be it with people or ideas or things or commitments. But then we also start missing things and people here and there as we grow and march forward in our life planes. This weekend lets get spiritual and delve the 'missing' factor and complete ourselves to keep our lives out of regrets.
So sit back, relax and find out who and what is missing the most in your life right now. Some people just have some magic within them. Their presence has an impact and your connection with such will bring a shift in your as a personality. So it is now time to connect with them and have a chat. Say a 'thank you' or ask 'how are you?. But rebuild that charm. That is what matters. Go for a coffee or apologize for the hurtful words you threw out on anyone or thank for the wonders someone did for you. Talk about them in your blog post and as we always say handle it creatively.  We are waiting for a great blog post from you and  give away a WOW badge for your creativity!
Get, set, blog!
Remember, you have time only till Sunday midnight to submit your blog posts and have a chance to get the WOW badge!
Include this code:
This post is a part of Write Over the Weekend, an initiative for Indian Bloggers by BlogAdda.
Good news! There is now an easier way to submit your WOW entries, so just click on the submission link below for your WOW entry to be considered valid.

Every weekend, we give creative writing prompts for you to write blog posts on! Hope you enjoy our creative writing inspiration for this week. 🙂
All those who are featured in WOW can now flaunt the WOW badge on your blog. Download your badge now!