There are moments when time stands still and you are left numb. No thoughts, no words and no action. A state of vacuum. A state of stagnancy. Most of us know about this. Remember the time when your board exam results were to be announced? your first interview? You either cleared it or you din't.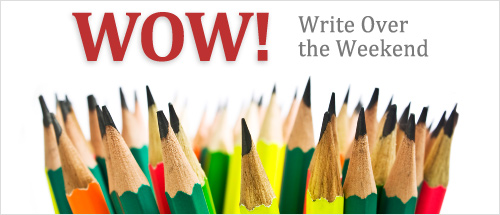 This week's WOW prompt is – 'Breathless'
This week our W.O.W topic is 'Breathless'. Grab a cup of coffee, take a deep breath, recall your breathless escape and get blogging on it. It could be anything. An award, your first proposal, an appraisal, a bad dream, a failure, an experiment or a risk or your first baby or anything else. It could be a pleasant one or it could be a heartbreaking one. You have to blog about your breathless experience/moments/stories.  We are waiting for a great blog post about 'Breathless' and  give away a WOW badge for your creativity!
Get, set, blog!
Remember, you have time only till Sunday midnight to submit your blog posts and have a chance to get the WOW badge!
Include this code:
This post is a part of Write Over the Weekend, an initiative for Indian Bloggers by BlogAdda.
Good news! There is now an easier way to submit your WOW entries, so just click on the submission link below for your WOW entry to be considered valid.

Every weekend, we give creative writing prompts for you to write blog posts on! Hope you enjoy our creative writing inspiration for this week. 🙂
All those who are featured in WOW can now flaunt the WOW badge on your blog. Download your badge now!