They say 'Fool me once, shame on you. Fool me twice, shame on me.' It is human nature to want to trust people, but not all people are worthy of our trust. Sadly most people learn this the hard way, and this week's WOW creative writing prompt is based on this phenomenon.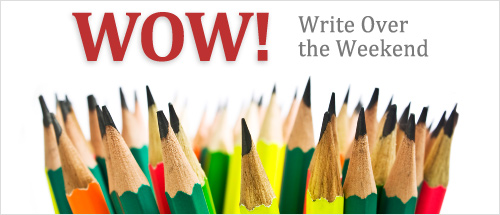 This week's WOW prompt is – 'Fool Me Twice'.
Trust, once broken, is never repaired fully. Too many of us have placed our trust in someone, only to have it broken. And a hopeful species that we are, we give people a second chance to redeem themselves. Sometimes, these second chances are taken, but mostly, there is heartbreak in store the second time around too. Fool me twice…
So take this prompt and write a great blog post on it, and we'll see you on the other side of the weekend with your blog posts. Looking forward to your WOW creations with this prompt! 🙂
Remember, you have time only till Sunday midnight to submit your blog posts and have a chance to get the WOW badge!
Include this code:
This post is a part of Write Over the Weekend, an initiative for Indian Bloggers by BlogAdda.
Good news! There is now an easier way to submit your WOW entries, so just click on the submission link below for your WOW entry to be considered valid.

Every weekend, we give creative writing prompts for you to write blog posts on! Hope you enjoy our creative writing inspiration for this week. 🙂
All those who are featured in WOW can now flaunt the WOW badge on your blog. Download your badge now!