The devastating earthquake in Nepal shook the ground in the landlocked nation and the images of the aftermath shook the hearts of people all over the world. Help is pouring into our neighbouring country and people are hobbling back to life, but what about the feelings that this quake generated in people?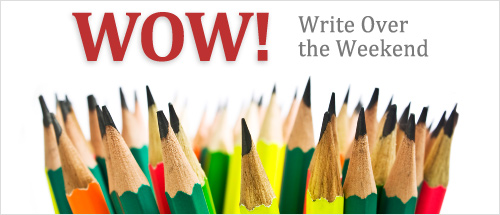 This week's WOW prompt is – 'When The Ground Shakes'.
BlogAdda figured that there must be countless thoughts that ran through your mind when you heard, saw and absorbed the humongous impact of the Nepal Earthquake. Most of us have tried to help the way we can by donating and disseminating important information, but there is still so much to say and express about this tragedy.
We hope this prompt helps you put your thoughts, feelings, sorrow and hope into words, so write your heart out this weekend. Write a story, a poem or an article which will act as a catharsis for you.
Remember, you have time only till Sunday midnight to submit your blog posts and have a chance to get the WOW badge!
Include this code:
This post is a part of Write Over the Weekend, an initiative for Indian Bloggers by BlogAdda.
Good news! There is now an easier way to submit your WOW entries, so just click on the submission link below for your WOW entry to be considered valid.

Every weekend, we give creative writing prompts for you to write blog posts on! Hope you enjoy our creative writing inspiration for this week. 🙂
All those who are featured in WOW can now flaunt the WOW badge on your blog. Download your badge now!