Where there is light, there will be darkness. Where good exists there is scope for evil to exist too. Where there is Harry Potter, there has to be Voldemort. Our lives are rules by this dichotomy, but do you think one can live without the other?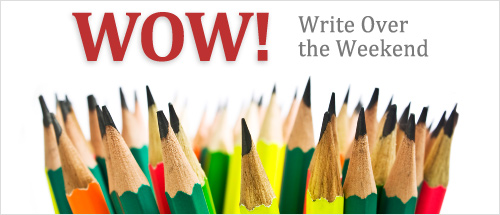 This week's WOW prompt is – 'Yin and Yang'
Yin and Yang are seen as opposing forces, but in reality, they are as complementary as day and night or men and women. All of us have encountered these forces some or the other time in our lives, and everybody has a little yin and yang in them. We want you to write about this concept and share your best thoughts with us this weekend!
Remember, you have time only till Sunday midnight to submit your blog posts and have a chance to get the WOW badge!
Include this code:
This post is a part of Write Over the Weekend, an initiative for Indian Bloggers by BlogAdda.
Good news! There is now an easier way to submit your WOW entries, so just click on the submission link below for your WOW entry to be considered valid.

Every weekend, we give creative writing prompts for you to write blog posts on! Hope you enjoy our creative writing inspiration for this week. 🙂
All those who are featured in WOW can now flaunt the WOW badge on your blog. Download your badge now!