Summer is finally here and it looks like it's here to stay. This week's WOW prompt is an ode to this Indian summer, so get writing on 'A Never Ending Summer!'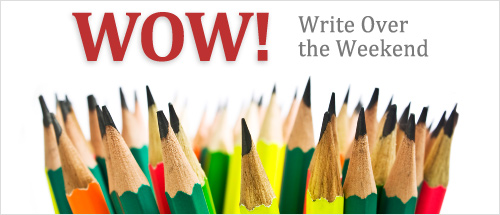 This week's WOW prompt is – 'A Never Ending Summer'.
Summer might not be everyone's favourite season, but its charm can't be denied. Bright sunlight (a little too bright sometimes), mangoes, vacations for kids and tons of fresh food to eat – sounds like quite a delight! Summers stand for everything positive and shiny, but too much of it and we risk burning ourselves. What does 'A Never Ending Summer' conjure up for you? Spin a great tale on this WOW prompt this weekend!
Remember, you have time only till Sunday midnight to submit your blog posts and have a chance to get the WOW badge!
Include this code:
This post is a part of Write Over the Weekend, an initiative for Indian Bloggers by BlogAdda.
Good news! There is now an easier way to submit your WOW entries, so just click on the submission link below for your WOW entry to be considered valid.

Every weekend, we give creative writing prompts for you to write blog posts on! Hope you enjoy our creative writing inspiration for this week. 🙂
All those who are featured in WOW can now flaunt the WOW badge on your blog. Download your badge now!