As a race, humans are a cynical lot. That is why tragedies, crime, scams and failures tend to hog all the headlines while good news is pushed to the inside pages of a newspaper, IF it manages to find some space, that is. The saying 'No news is good news' has been turned on its head and now it's 'Good news is no news'. Well, we don't agree and to prove it, we bring you a chunk of positivity from the month gone by.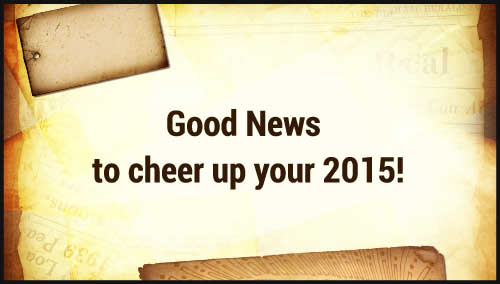 1. Tiger Population in India goes up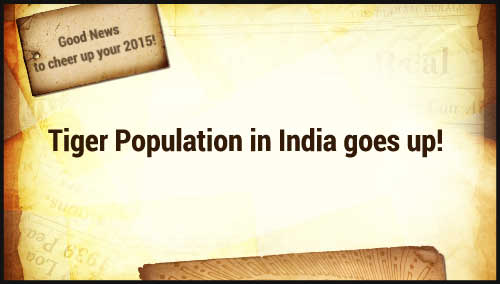 For years, we have been hearing 'Only 1411 tigers left in India' as a clarion call to do something for tiger preservation. Well, the call seems to have worked, as the number of these majestic felines has gone up to 2226 from 1411. This number is far from satisfactory, but any growth in the population of this apex is good news!
2. POTUS celebrates Indian Republic Day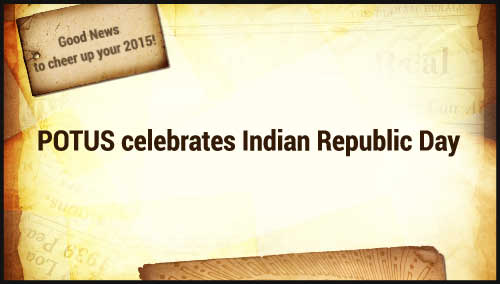 In a first, the President of the United States of America, spouse in tow, participated in the Indian Republic Day celebrations as Chief Guest. The Premier hugged our Prime Minister, drank tea in the garden, ended the impasse on the US-India nuclear deal, signed other important deals, and even quoted Shah Rukh Khan! If that doesn't tell the world about the good relations between the two powerful countries, we don't know what will.
3. Good news for desi flyers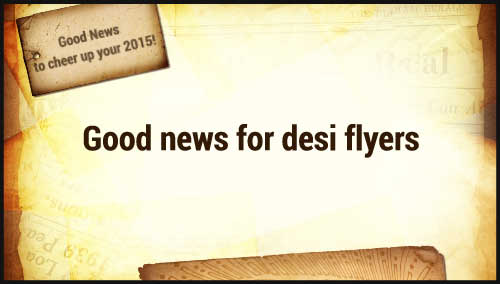 If you are one of the people whose pockets are being burned by domestic airfares, there is some relief for you. The Tata Group – Air Asia Joint Venture is planning to launch red eye flights between metros and non metros. This is designed to reduce airfares for domestic routes. Start planning your trips!
4. The twin mountaineers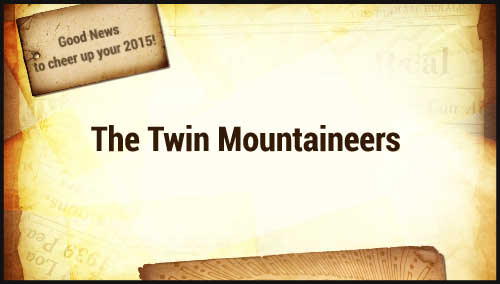 A lot of 22 year olds are busy studying, watching movies or working for their first pay cheques. Twin sisters Nungshi and Tashi Malik have gone off the beaten path, literally, by being the world's first twin sisters to conquer the seven summits of the world together! Climbing a summit in harsh conditions is no mean feat, but climbing seven summits and finding a place in the record books is a proud moment for India indeed!
5. Indian Railway on the green path!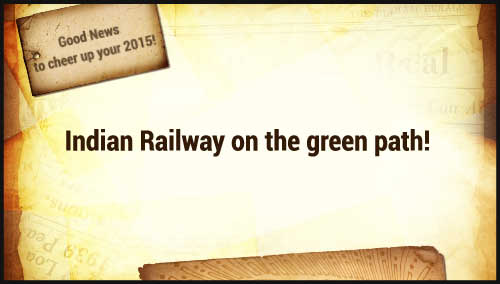 After CNG buses, taxis and cars, Indian railways have taken the first step to environment friendly operations by launching the first CNG powered train. This train was flagged off by the Railway Minister on 13th January, and will ply between Rewari and Rohtak in Haryana. Yay for sustainable energy for travel!
6. Get your dream home this year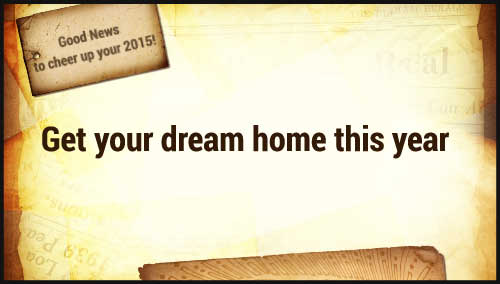 Did you have your sights set on your dream home but couldn't afford the loan required to buy it? The beginning of 2015 brought some good news with the Reserve Bank of India announcing a 0.25% cut in the repo rate. This cut is likely to have a ripple effect on the interest rates on the average home loan.
7. India gets her first digital village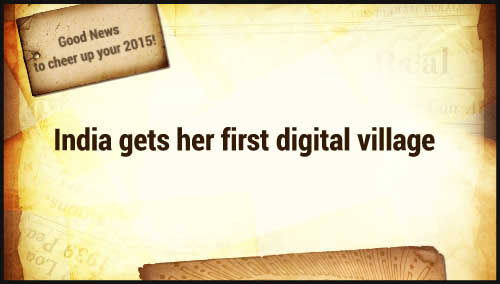 Have you heard of Akodara village? Most probably not, but this village in Gujarat has become India's first digital village, and now boasts of cashless financial transactions, paperless textbooks and Wi-fi connectivity throughout the village! These facilities were dedicated to the village at the beginning of the year, and we can hope that Akodara paves the way for many such digital villages.
8. ISRO's Mars Orbiter is a Space Pioneer!
The Mars Orbiter programme was the first time that a country managed to get a spacecraft into the Mars orbit on the first attempt and placed India at the forefront of Mars mission. Mangalyaan, launched on November 5, 2013 has now been awarded the Space Pioneer award by the National Space Society, an American nonprofit organization. We say Mangalyaan deserves all the recognition it can get!
9. Leander Paes' Australian Open victory
Leander Paes made the country proud once again by winning this year's Australian Open Mixed Doubles with Martina Hingis. The 41 year old became a champion for the 15th time in his career, proving that age is no match for determination when it comes to excelling in sports. What's more, he even dedicated his trophy to all Indians!
10. Watch the Indo-Pak World Cup match with Amitabh Bachchan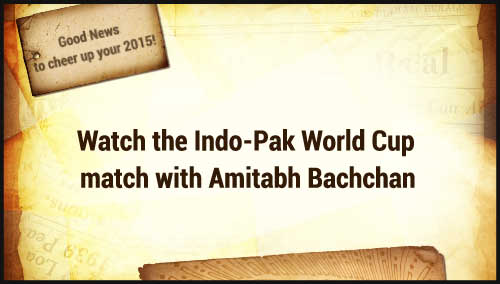 World Cup 2015 is an exciting time for cricket fanatics (read: all of India) and the frenzy during an India-Pakistan match has to be experienced, not described. On the Indo-Pak clash on 15th February, Amitabh Bachchan will be in the commentary box, narrating the happenings on the field in his famed baritone. It will definitely add another edge to this battle between neighbours!
See, there is enough good happening in the country to be thankful for! If you have come across any such good news recently, we would love to hear about it!