While the rest of the country is still reeling from winter, the little township of Kharagpur in West Bengal warms up for an early Spring. Spring Fest, IIT Kharagpur's annual socio-cultural fest and one of the hottest college fests throughout the country, is grabbing the attention of the entire nation from 23rd to 26th January. And in its 56th edition, Spring Fest IIT Kharagpur will turn out to be bigger than ever before.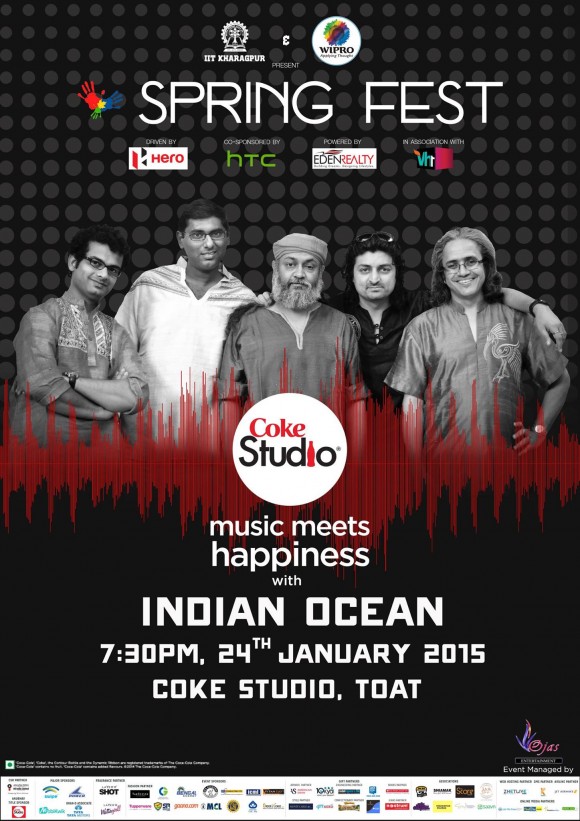 Spring Fest is known throughout the country for its prestigious events. Offering a multitude of more than 100 events spread out over nine genres, Spring Fest has something for everyone. With 55 years under its belt, the events held at Spring Fest have a rich history. From the rock band competition Wildfire that boasts of previous participants like Parikrama, to the Mary Bucknell Trophy, a prestigious event in the quizzing circuit since the '70s, Spring Fest has always been one of the biggest stages to showcase one's talent.
Spring Fest 2015 is turning to be a huge event, with the biggest performances lined up in 2015.
The theme of this year's fest is Reminiscence: The Good Old Days. This year, Spring Fest takes a look at the days gone by, at the innocence and the unbridled joy that we associated with our childhood days. The good old days were carefree, with no burdens to think of and no expectations to fulfil. This year, Spring Fest attempts to recreate that experience, that feeling which we felt back in our childhood days.
So, this January, reminisce about the good old days, experience Spring Fest IIT Kharagpur and get the first taste of spring.
Know more about Spring Fest at these destinations:
Spring Fest Website
Official Facebook Page
Twitter
Youtube