Creativity cannot be forced for sure, but sometimes it needs a little nudge along the way. So here we have another brand new prompt for you, to inspire some great creative writing from you.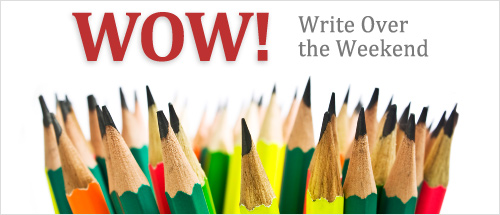 Write Over the Weekend inspiration for this time
Write a blog post on 'If I had the Midas touch…'
Most of us have heard the story of King Midas who could change anything he touched to gold. He got greedy on getting the wish and…well you know the rest of it. You must be thinking 'That story didn't end well. Why would we want to write a tragic story?'
That's where your creativity comes in. Your stories need not have tragic ends, we would love for them to have happy endings. So are you ready to spin gold out of your thoughts, write some creative posts about the Midas touch and get a WOW badge?
Remember, you have time only till Sunday midnight!
Include this code:
This post is a part of Write Over the Weekend, an initiative for Indian Bloggers by BlogAdda.
Good news! There is now an easier way to submit your WOW entries, so submit your entries via the link below for them to be considered valid.

*You can do a good deed during the weekend by participating in the #BlogToFeedAChild activity till 11th December.
Bloggers also have a chance to Earn Unlimited by participating in the Gillette #WillYouShave activity. Don't miss this opportunity!
Every weekend, we give prompts for you to creatively write on! Hope you enjoy our creative writing inspiration for this week. 🙂
All those who are featured in WOW can now flaunt the WOW badge on your blog. Download your badge now!