Weekends are about movies! We had an amazing contest for bloggers revolving around off-beat films during the last weekend. Thank You for an awesome response to our contest.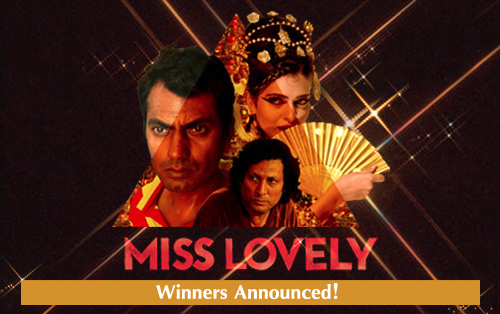 We're glad to announce the winners for the Miss Lovely Contest!
5 winners who win Flipkart Vouchers worth Rs. 2000 each are as follows:
AS for her post Twinkle Twinkle Five Stars.
Heta Gala for her post Five off Beat movies worth watching! 
Sammya Brata for his post The Bolly – Debate.
Surbhi Bafna for her post Off – Beat Real Cinema.
Canary for the post Where are the good films?
BlogAdda would like to wish all the awesome winners for Miss Lovely Activity a hearty Congratulations! Thank You for your participation.
We request you to mail us your details at contact@blogadda.com for us to ship the prizes.