Bloggers, mark your calendar. Every Wednesday, we will be reading a post by one of our 'Premium Bloggers' at your Adda. Today, we have Shilpa Garg who has this wonderful post. Shilpa, it is all yours:
Last evening, we decided to order Pizzas. Promptly, they were delivered. And swiftly, we were gobbling and enjoying the pizzas when suddenly KG, my best half stopped eating. A look on his face and all the hunger and that happy moment vanished. Enjoying something which our child simply loves and without him around, made us a little sad…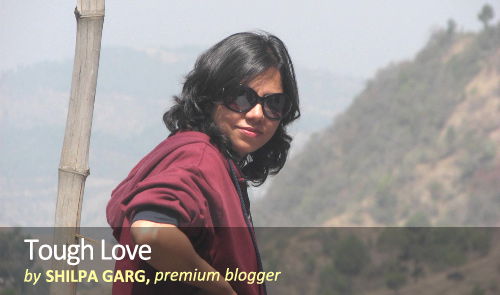 KG had this vision, which became my vision too, subsequently. We did a bit of research, spoke to a lot of experienced people and our belief got strengthened. It was about providing the best in everything to our child. Since, we had planned for it much before the desired time, we had to put it in the cold storage for a while. A few years down the line, it was nearly forgotten till a chance mention in February this year. And it was time to work on our plan. A quick look on the then current facts and we realized that we had missed the bus but the perseverant nature prevailed. So, a couple of calls and a few mails later, we saw a ray of hope. And in a span of a week, everything fell in place. The way it all happened, the only thing that comes to my mind is that 'It was destined'!!
Yes, our 10 year old son Aaryan was destined to study in a Boarding School and that too which is one of the country's best.
Boarding School?? Why?? These two words evoked a variety of reactions and responses from friends and acquaintances…
The Believers
These are the genuinely happy guys who know the positives of a child studying in a boarding school. Some of them are inspired and motivated to send their kids to boarding schools too and ask endless questions about the school like the process, the fees, the curriculum, the environment, the alumni etc etc. They know the discipline and the sense of responsibility a child learns in this environment. Responsibility to take care of one's things and time, among so many other things! They understand the countless opportunities a child gets to learn and grow, which is simply awe-inspiring. There are so many extra-curricular activities and the best part is that the students are encouraged to try new things and to stretch their abilities. Since last month, Aaryan has started learning scuba-diving and is enjoying it thoroughly. For the first time, a school in India is offering a course in scuba-diving!! The experience the child gets in a boarding school is simply priceless. A couple who were boarders themselves shared that the bonding they have with friends and colleagues, mentors and teachers of their respective alma maters is the bestest thing that has happened to them!
The Cynics
"We can never do this!"…"I can't live without my child!!" is what they have to tell us! Is it that sending a child to a boarding school is akin to a punishment or are we heartless and cruel parents??
Go for a second child: This is the frequent 'suggestion' that we encounter! This seems to be the most outrageous suggestion. No, it's not about the second child but it's about the reasoning given!
Your relationship will change. Yes, the daily cuddling or the hugging part will not be there but the focus is now on quality time and making the most of it.
You have outsourced parenting. Yes, and so did the parents of Ruskin Bond, Amitabh Bachchan, Ratan Tata, Montek Singh Ahluwalia, Rahul Bajaj, Anand Mahindra, Salman Rushdie, Jeev Milkha Singh, Omar Abdullah, S.H.F.J. Manekshaw to name a very few and along with million of parents whose children have been/are part of boarding schools!
And US
Everything happened as per our plan and our happiness knew no bounds. But, the appointment letter made us do the reality check. On one hand was the once in a lifetime opportunity which was the best for our child and on the other hand was the sacrifice that would be involved; the emotional part!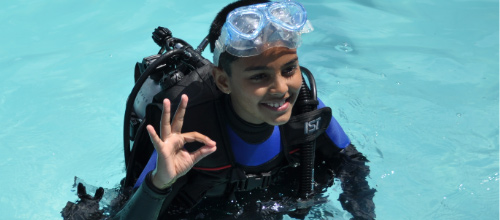 It has been the hardest and the toughest decision that we have ever taken in our lives so far. The fact that our child is liking his new school and is happy and enjoying there, plus we see such wonderful changes in him, gives us the strength and makes us smile and fills us with pride too. But there are weak moments (which are many) when the only thought that keeps buzzing in the head is, "What was the need?"
Coming back to the point, why a Boarding School? Well, simply…
For giving your child an all round development, academics, sports, arts, social, emotional and much more in the best of environment.
For the discipline and the responsibility the child learns.
For the bonding and friendships that are lifelong.
For being a part of network of successful alumni
For an experience that is simply the best in every way!
It is a tough decision, rather very tough but it's the best for our child, we know it!