'Only 14 holidays for central govt staff in 2011'. 🙂 This year they have close to 20 days of Holidays. Just imagine, if they put 1 hour of extra work daily, how much will the productivity increase? There are also unconfirmed reports that productivity in government and private offices have decreased after our announcement which said 'Your Tweets can make you win'. 😛 Yes, your #perkytweets can win you goodies from Infibeam. Here are this week's #perkytweets

@TwAbhitter
In 2006, France met Italy in the #worldcup final. In 2010, they meet again… At the airport.

@hackatac
When Rajnikanth gets 2 yellow cards, the referee goes out of the game!! 😉 #WorldCup #Rajnikant 😛

@bigfatphoenix
Sherlyn Chopra. India's very own silicone valley ……………………………………………………………

@srikanthgv
me: "mere paas twitter hain, FB hain, orkut hain, gtalk hain, tere paas kya hain?" my colleague: "mere paas kaam hain"

@MihirBijur
Raj Thackeray demands 20% reservation for Vidarbha farmers on Farmville! #headlesslines

@unitechy
Sneeze-fest. ek pe teen free! …………………………………………………………… ……………………………………………………………

@arjunsankalia
I don't think anyone in spain has use for a nailcutter again. #fifa2010 .……. ……………………………………………………….

@chitrapandit
My daughter to her younger sibling 'Twitter is continous SMS! Messages keep flowing in without a stop; even if you are sleeping' hmmm!!

@dkris
This coupon lady called again asking if i m married.told her marry me and we could redeem the coupon.she giggled and hung up

@taklooman
@candinam here's one— man has will, woman has the way to usually be the beneficiary #perkytweets

@frozenwell
divorce is a kind of fossil fuel.Dump now and extract from forever in the name of alimony :p #perkytweets

@gkmaestro
When Chuck Norris touches an iPhone 4, the signal strength increases #perkytweets .!!! 😉

@subhadeep
My password is 'RamRaavanSitaHanuman' ..Bcoz it has to be at least 4 characters. #perkytweets

@silv3rglee
#OMGpickuplines Stand back, I'm a doctor. You go get an ambulance, I'll loosen her clothes. #perkytweets

@jay3dec
"the girl i luv is married" frnd:"so what, the novel i published also had a copyrighted note bt still piracy had its way." #perkytweets

@TheAnand
I want to get married…..no wait, i actually need a coffee machine…. #perkytweets

@venky_mankey
We deserve to know better Microsoft! Why is "Ms Office" hiding its marital status my adding the "Ms" title 😛 #perkytweets

@CaappuccinO
I think men who have a pierced ear are better prepared for marriage. They`ve experienced pain and bought jewelry. #perkytweets

@dibyabttb
marriages are already made in heavan…. we are sent here just to have sex!! 😛 #Perkytweets

@geeky_
What do you call an Afgan Virgin… Never Bin Laid on #perkytweets ……………………………………………………………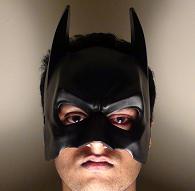 @theishu
When a co-worker says "I'm just thinking aloud here" he/she means "I'll be talking out of my ass for a while" #perkytweets

@vineshvnair
New dialogue in #tamilmovie 'I will hit you so hard that even #google will not find you' #perkytweets #awesome

@dgerrardo
So many India vs SriLanka this year, Sangakkara must be seeing Dhoni more than his wife. #perkytweets

@Sumeet
Height of insult: A boy messaged his CET rank to his friend.Friend's reply- "Oye, tune naya number kab liya? #perkytweets

@Aagan86
how can you blame delhi guys for being horny when you name metro stations BARA KHAMBA!!!! #perkytweets

@jwalia
Michael Jackson will always remain alive….. Atleast in Koena Mitra's nose. #MJ #perkytweets
We hope you have enjoyed reading the Perky Tweets. Share them with your friends and spread smiles! Do mark your tweets with #perkytweets for us to easily spot your tweet. Last week the winners were @ashvala, @gkmaestro, @kalpeshthavrani
Just two days left to know 'What Women Want'. Participate in the contest now! Also, do not miss watching the wonderful Interview with Mark Hillary.