Anil Radhakrishnan Kumble, the man who has won more tests for India than any other bowler in the history of Indian Cricket. He is one of only two bowlers in the history of cricket to have taken all 10 wickets in a test innings. But do you know that Anil Kumble is an amazing photographer as well. His passion for photography has driven him to publish a coffee table book called 'Wide Angle'. Read on to find more about it and chance for you to lay your hands on…
Update: Winners are announced!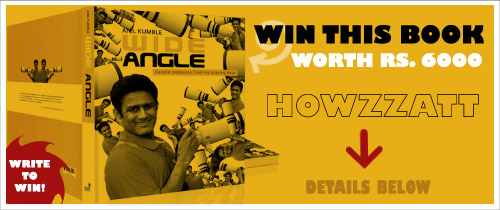 BlogAdda and Canvera are pleased to announce a bery bery exciting contest for the fans of cricket and Anil Kumble. Here is what you have to do. 🙂
Write a tribute to Anil Kumble on your blog, copy-paste the below code in the post and let us know. The best two entries win an 'Autographed Wide Angle Book' by Anil Kumble, each book worth more than Rs 5900.
You can copy paste the code from http://qik.li/IFOF
The contest ends on 15 April 2010.
So what are you waiting for? Post a fitting tribute to one of the legends of Indian Cricket and win yourself an Autographed book by the man himself. Here are some exclusive photos from the book to give you a brief idea on what you can expect from the book.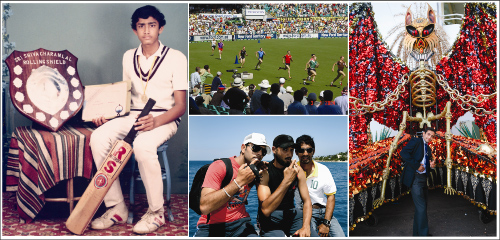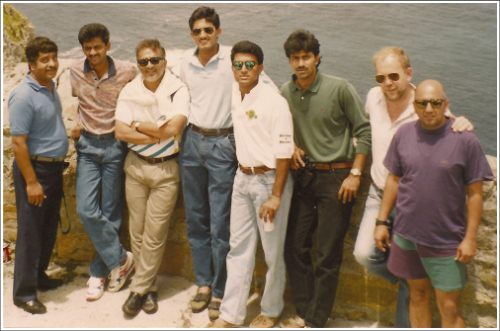 Remember you can lay your hands on this awesome book by just writing a tribute to Anil Kumble (which should be easy 🙂 ) . Canvera has built a full e-commerce site that will allow cricket lovers around the globe to preview and buy the book. The book is available for purchase EXCLUSIVELY at http://wideangle.canvera.com.
About Wide Angle: Anil Kumble's 'Wide Angle' brings together the great player's abiding passions– cricket, photography and wildlife. It gives a glimpse into the lives of his contemporaries, wild animals and candid moments of the authors life. Wide Angle, a coffee table book of rare sensitivity, brings alive personalities while giving a peep into the soul of the man who bowled India to more victories than anyone else. Although it is a book of cricket, it is not a cricket book so much as the story of what it means to be  a player in a country that is so passionate about the sport.
Shining through the pages of Wide Angle are personal experiences of one of the toughest men to have played the game, his unique take on men and matters subtly woven around stories in the dressing room, stories on tour and the sheer joy of capturing moments in history. Kumble began to take pictures as a teenager to stop a "good moment from running away". There are pictures of Sachin Tendulkar dressed as Gabbar Singh as part of a Sholay  re-enactment for a team building exercise; there are pictures of cake on Rahul Dravid's face; of Dhoni dressed as Don; of Anil meeting Nelson Mandela. Apart from cricket the section on wild life which covers some absolutely riveting wild life shots is a must see and a wonderful insight into Anil's passion for photography. Wide Angle is a  repository of memories, intense, casual, and celebratory.