"Entre pioneer",  The e-Cell of Birla Institute of Management Technology, Gr. Noida in association with The National Entrepreneurship Network (NEN) is organising "Aahwahan – 09", a week long national level inter B-School event (Feb 07th – 14th). The theme of the event is "Go Green" with an objective to promote adoption and continuous use of environmental friendly means in our day to day lives…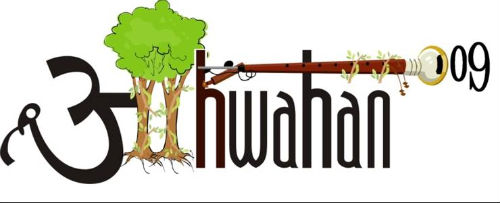 The events, this year in Aahwahan – 09 promotes the initiative of saving the planet by going the Eco-Friendly way. The e-week 'Aahwahan – 09′ will begin with a bicycle rally, Ride Green' with 40 riders promoting the cause in schools and hospitals. Students will take oath to go eco-friendly with their palm prints and graffiti on a Green Tree in campus. Eco-Presenta, the PPT presentation will show the innovative eco-friendly technologies, not in much use yet. The creative constructions out of waste will be done in Junkriti. The students will express themselves in the debate competition Awaaz and the essay writing competition 'Khayal'. School students will paint their thoughts in a poster competition, Dream Green. The Green Eye will capture photographs and videos at the national level. And with Panchatatva, showcasing eco-friendly designer clothes.
There are awards for each category and they are categorized as follows:
1. Most Innovative Event
Green Eye : Click or Flick anything that reflects your idea of 'Go Green'. Imaginations do not have boundaries and so we wait to see the most creative and original definition of 'Go Green'.
Panchatatva, not just another fashion show : The event will showcase the eco-friendly designer clothes. Looking different is not enough, the attire should reflect the soul of Aahwahan and the participants will have to justify it by means of skits. So, it's not definitely just catwalk, it's about wearing a difference.
2. High Impact Event
Dream Green : There are over 400 students from various schools to paint their thoughts about 'Go Green'. Every child influences the thought process of at least two individuals, his parents. So, the event reaches to 900 people through one event.
Green Eye : It is an International event, including students from different schools, colleges, working people and others. The photographs and videos can be taken from cell phones, as well, so that imagination does not remain unexpressed due to lack of technology.
Tree Plantation : Instead of planting trees on road sides and then forgetting about them, the drive wishes to find the right place for roots to spread. With the help of a local nursery, the tree varieties specific to a particular climate are found and will plant them in villages after taking appropriate permission from the local authorities and requesting them to assign a team to care for the new saplings forever.
Ride Green : The riders will cover several schools and hospitals on their way of around 6 km in and around Noida.
3. Most Effective Public Awareness Campaign
Dream Green : Children are the future of the country. If they think, the nation will think. The event has targeted over 300 students of age group 10 to 15 years, because this is the period when they learn to make long-lasting impressions. To let them unleash their imagination, we have asked them to paint anything that comes in their mind with regard to the 'Go Green' phrase. These posters will then be used all across greater Noida, compelling the grownups to churn their brain and understand not just creativity behind these little minds but also their desire for a greener tomorrow.
Ride Green : The rally will cover a distance of 6 km, while going through populated areas and high traffic roads. Owing to its high visibility, the rally will definitely create a huge impact. Also, through school and hospital visits, the riders will convey their purpose to 1000-odd people.