SPREE, one of the biggest Inter-Collegiate Sports and Entertainment festival of India is organized with the sole aim of promoting sports and social interaction amongst colleges from India and abroad.
Spree, the most awaited festival is back after 4 long years of wait and is back with a bang. "Valor is stability, not of legs and arms, but of courage and the soul." "Winning cannot become your habit unless defeats have torn you apart and you sit in the battle field stitching back yourself one piece at a time laughing in the faces of all defeats. Victory is a matter of will, a quality of the imagination, Vigor of the emotions."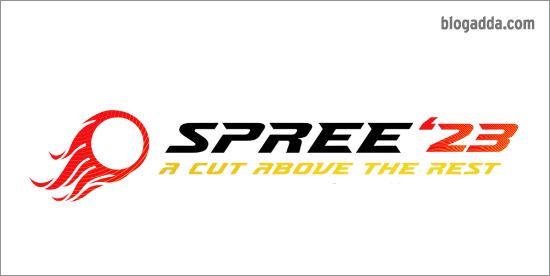 Every year the number of participants in this intercollegiate sports and entertainment festival is on the rise, thus providing a stiff competitive quality to each of the sporting events like football, basketball, cricket, volleyball, badminton, tennis, squash, table tennis, carom, chess, kabaddi and powerlifting. Colleges from across the country in major cities like Mumbai, New Delhi, Pune, Jaipur, Hyderabad, Indore and so on, compete to be crowned Spree champions along with cash prizes.
Spree has always been more than just a conventional sports fest. It continues to promote evolving sports like Ultimate Frisbee, Kho Kho, Tug of war, Gully cricket and Futsal. The "Act to Inspire" campaign, initiated in the year 2013, has Spree working with CRY for organizing blood donation camps and Clean-Up drives, in cities where pre-Spree elimination are conducted. Spree along with the NGO Nirmaan organizes Udaan, an event for specially abled children.
Spree also provides its participants with a chance to attend guest talks from famous current and past sportsmen. They inspire participants to follow their passion and perform to their optimal capability. Famous personalities like Kapil Dev, Simon Taufel, Abhinav Bindra and many more have inspired countless participations to follow their dreams. Along with that, during the three nights, participants enjoy great live music from renowned DJs and bands. World famous artists like Nucleya and The Local Train, to name a few of many, who have performed in previous editions of spree.
This Spree brings home the energy and gets ready for the incursion of Vigor and Valor from the participants for the pursuit of Victory. Enjoy the mesmerizing and dynamic 'NIGHTS' with the biggest artists all over India coming to perform at SPREE '23.
It is surely going to be a unique and memorable experience for all the participants as well as the onlookers.
Members of BlogAdda wanting to attend the fest can write to us at bavity@blogadda.com