What a wonderful response by all you lovely bloggers who participated, wrote and shared about the time spent with grandparents. Thank you to everyone who participated for Love Jatao To Our Grandparents.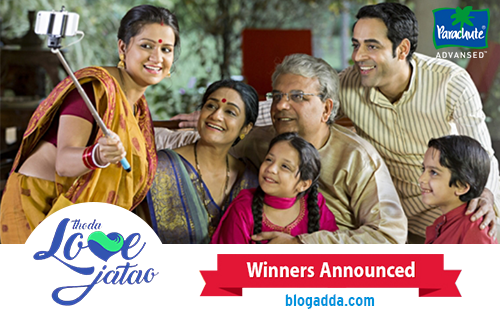 We were moved with your stories that you shared about how you would want to make the Grandparents day special for them. From the stories and the photos that were shared, it was indeed evident that 'A grandparent is a little bit parent, a little bit teacher and a little bit best friend.'
Here are the 10 winners, in no particular order, who win vouchers.
Deeshani Batra
Sushmita Malakar
Rani Patni
Jayshree Bhagat
Pranjali Naik
Umaima
Prabhavathi K
Anupriya
Shipra Trivedi
Gayathri Sharma
Congratulations to all the winners. You'll receive the vouchers soon in your inbox. To all early bird entries, do keep a check on your inbox for more details. Once again, thank you to all participants. Keep sharing and #CelebrateBlogging