Globally recognized management institute Xavier Institute of Management, Bhubaneshwar, is celebrating an important milestone this year. It completes 30 years in the field of academics, business and its contributions to the society. On this significant occasion, the reputed flagship School of Xavier University institute will convene a Business Excellence Summit.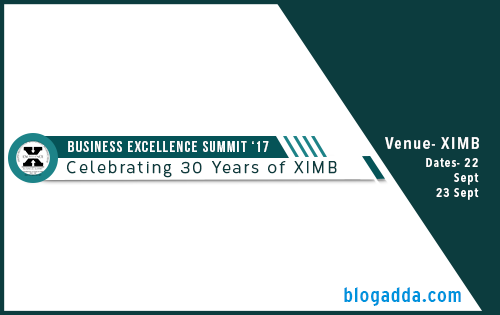 The summit will be held on the 22nd and 23rd of September, 2017 at Xavier Institute of Management, Bhubaneswar.
The event will be graced by the presence of thirty of the institute's distinguished alumni, spanning across the wide spectra of 30 years. This celebration intends to bring together alumni from veritable industries, create an amalgamation of ideas and make the next leg of the institute's journey even more palatable.
The summit will comprise of leadership talks, panel discussions and interviews from the alumni. The Xavier fraternity has always believed in the confluence of business and the society and this event would reflect this ideology. The central theme of the event is building the vision for XIMB at 40. This can be a great opportunity to interact, celebrate, discuss, collaborate and reflect.
With 30 years of experience in management education, training, research, and consulting, the acclaimed institute is dedicated to help build a just and humane society. For more information about the event please email IlluminatiX, the Media & PR Cell of XIMB at media@ximb.ac.in or call on +91 9658487219.
Bloggers interested in attending this event can write to bavity@blogadda.com