"Life is like a box of chocolates, we never know what you're gonna get." So said Forrest Gump's mom.  Do you agree with her? Or do you think you can come up with a better analogy?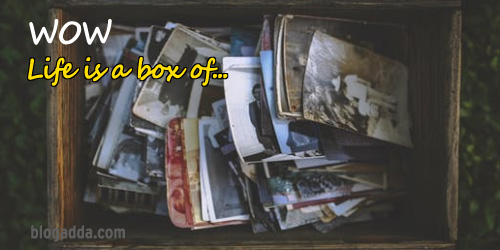 In this week's Write Over the Weekend, complete the line "Life is a box of…" and tell us why you think so.  It could be a story or your real life experience. Put on your thinking caps and get creative! Remember, you have time only till Sunday midnight to submit your blog posts and win a chance to proudly display the WOW badge on your blog!
Bloggers are requested to add the mandate line mentioned below in their post.  'This post is a part of Write Over the Weekend, an initiative for Indian Bloggers by BlogAdda.' Click on the submission link below for your WOW entry to be considered valid. All the best. Happy blogging!