Life is full of uncertainties. Each day holds a surprise but whether it comes to us as sorrow or joy is unbeknownst to us.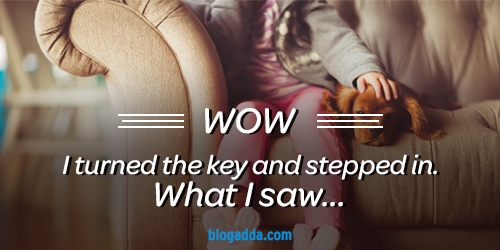 Here's your chance to spin a tale out of words and create something gripping for your readers. This week's for WOW (Write Over the Weekend) prompt encourages you to write about an encounter- fictional or real. In your post you can use the words "I turned the key and stepped in. What I saw…". Tell us about how the unexpected scenario that followed.
Remember, you have time only till Sunday midnight to submit your blog posts and win a chance to proudly display the WOW badge on your blog!
Bloggers are requested to add the mandate line mentioned below in their post.  'This post is a part of Write Over the Weekend, an initiative for Indian Bloggers by BlogAdda.' Click on the submission link below for your WOW entry to be considered valid. All the best. Happy blogging!